The iPhone X's ugly notch is a necessary compromise between design and functionality. Until Apple finds a way to hide all the front-facing cameras, speakers, and sensors under the screen, the notch will be found on all iPhones going forward — it's also a neat marketing trick that makes the iPhone X recognizable from a crowd of all-screen phones.
Samsung's Galaxy S9 will not copy the iPhone X's notch, but that doesn't mean it's not bound to happen sometime in the future, and a new discovery suggests Samsung is putting a lot of thought into its own notches.
Found by Mobielkopen, a new Samsung patent application includes several smartphone design ideas for all-screen smartphone designs with front-facing camera-and-sensor notches. The patent was filed in July 2017, long before the iPhone X was unveiled, but at a time when several rumors and leaks were already talking about and even showing what was going to become the iPhone X's notch.
Samsung proposes various solutions for the front-facing camera "problem," some more elegant than others.
Here's the Essential Phone approach: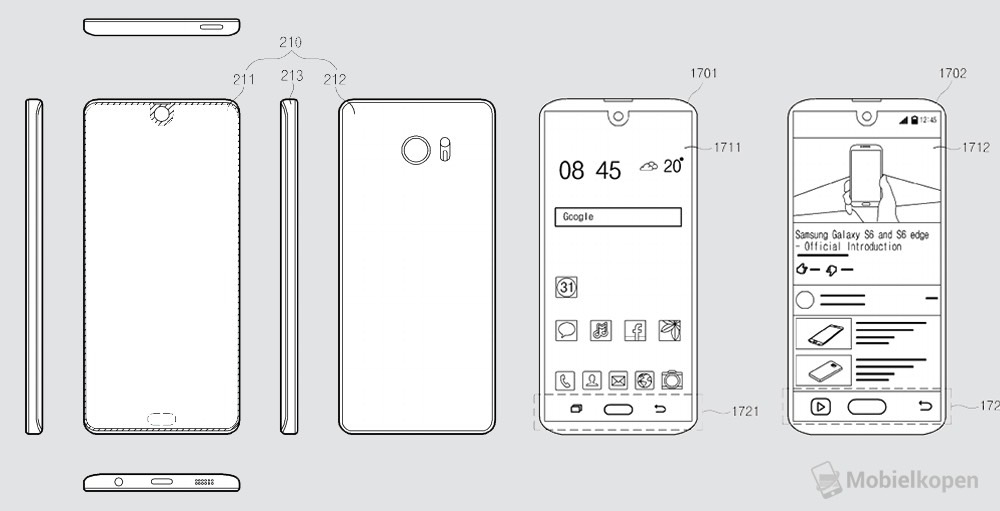 And this is the Mi Mix 2-like treatment, though the camera is placed at the top rather than the bottom: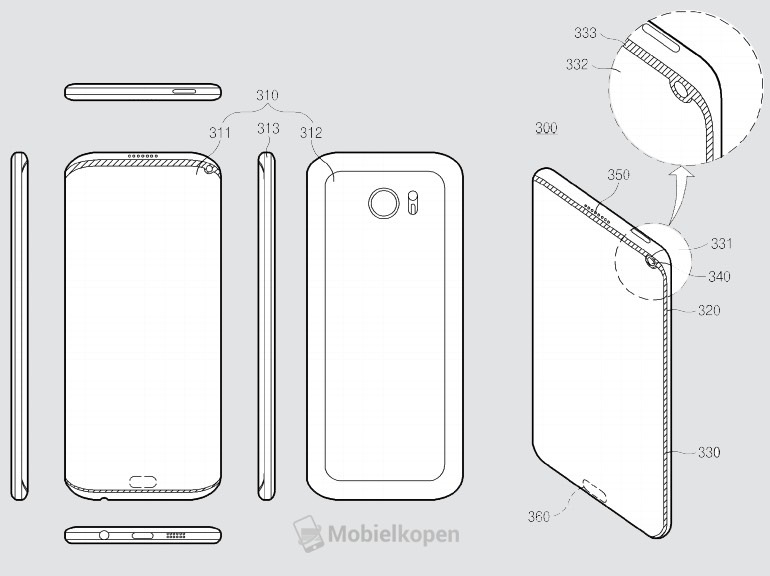 An actual iPhone X-like notch isn't shown in any of these images, as Samsung doesn't seem to consider bigger notches. That "tiny space" atop the iPhone X, as Apple calls it, houses the TrueDepth camera and the front speaker, and that's why Apple's notch is so big. Samsung's existing phones have plenty of front-facing sensors, which get a top bezel of their own. Some of the illustrations above do keep in place the top bezel, which may continue to house camera elements, other sensors, and the front speaker.
What the Samsung patent application proves is that Samsung is looking to increase the size of smartphone screens and reduce the top and bottom bezels. However, that doesn't mean any of these design proposals will actually be used in any upcoming handsets.
The drawings also hint that the fingerprint sensor is placed under the screen rather than on the back and that the 3.5mm headphone jack is a smartphone component Samsung can't even imagine ditching for the time being.
Reports recently said the Galaxy Note 9 will be the first Samsung phone to feature an under-screen fingerprint sensor.