Apple's new iPhone X is probably the most hotly anticipated new iPhone ever — and that includes the original iPhone all the way back in 2007. After three straight years with the same iPhone design (or four straight years if you count the iPhone 8 and iPhone 8 Plus), Apple finally switched things up with the iPhone X. It looks nothing like any iPhone that has come before it, and most people seem to love its new all-screen design. Of course, the new design includes a glass back, and you're going to need a high-quality case to protect it.
Spigen is ready and waiting for Apple's big iPhone X launch on Friday, and it has a complete line of best-in-class cases that are shipping right now. They're all tailored to fit your new iPhone X perfectly, and each one is compatible with wireless charging so you don't have to worry about blocking one of the coolest new features in this year's iPhones. You can order your new case today ahead of the iPhone X's release and have it in time for when you receive your new iPhone. This way, your precious iPhone X won't have to go a single minute without protection. After all, the last thing you want to do is drop your new $1,000+ phone the day you get it and have it break!
Check out Spigen's full iPhone X collection at the following link, or you can learn more about each case below.
Armor Protection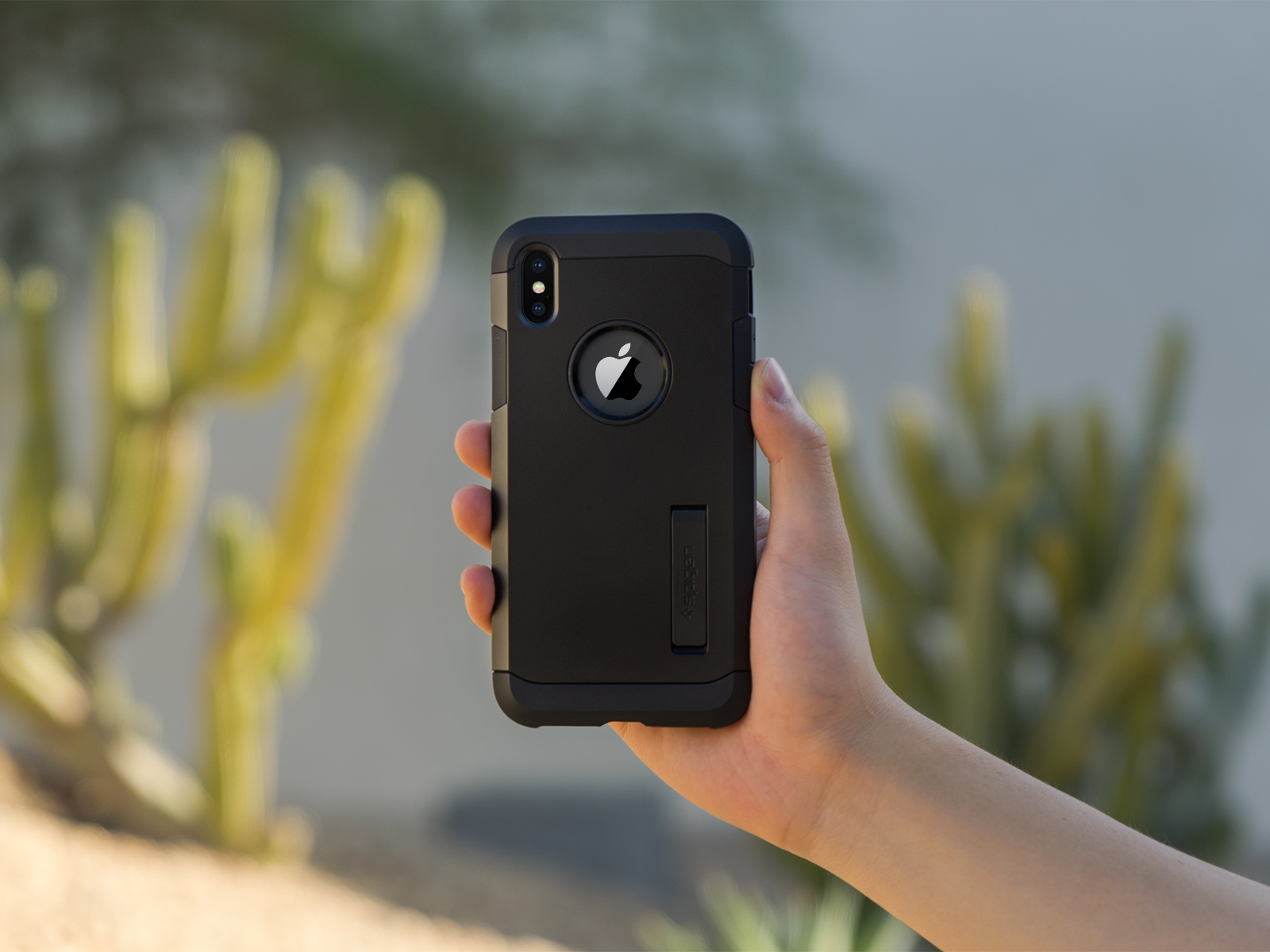 Tough Armor (iPhone X)
Tough Armor is one of Spigen's most popular case lines, feature double-layer protection that is unbeatable. You'll be shocked at how well a case this thin can protect your iPhone X. The new Tough Armor case also includes a built-in kickstand that is color matched, so you have the convenience of hands-free viewing without spoiling the stealth look.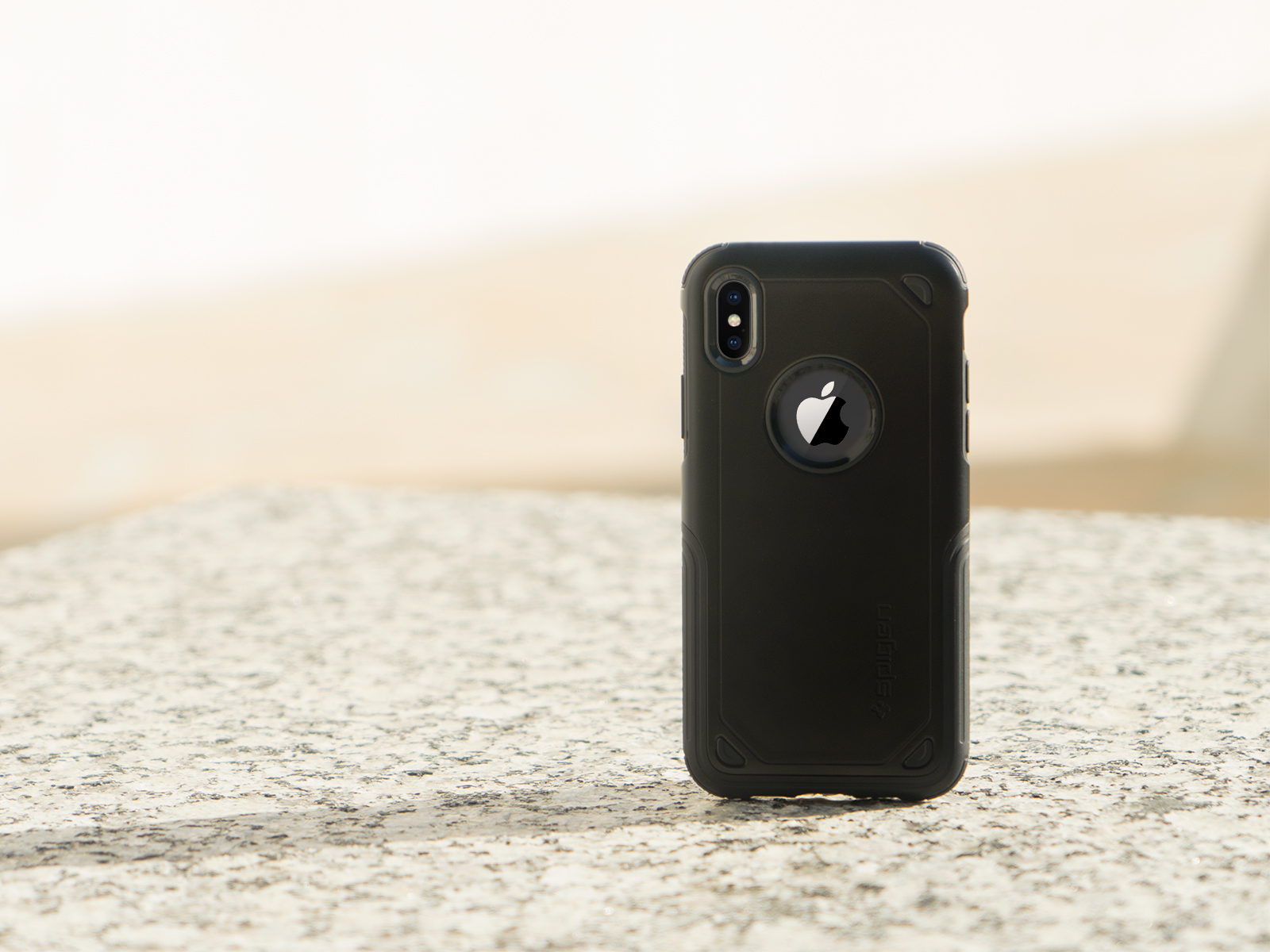 Hybrid Armor (iPhone X)
Spigen's Hybrid Armor case offers complete coverage and protection for your iPhone X without adding too much bulk like most comparable cases. This is a brand new case series that was developed just for the iPhone X, and it's perfect for Apple's new phones. Sturdy dual-layer construction offers great protection on the back and edges of the iPhone, and then a raised lip on the front as well as a free included screen protector guard the screen and prevent impact damage. The iPhone X screen is more expensive than any other iPhone to replace, you you'll be happy you got a good case like this one.
Transparent Protection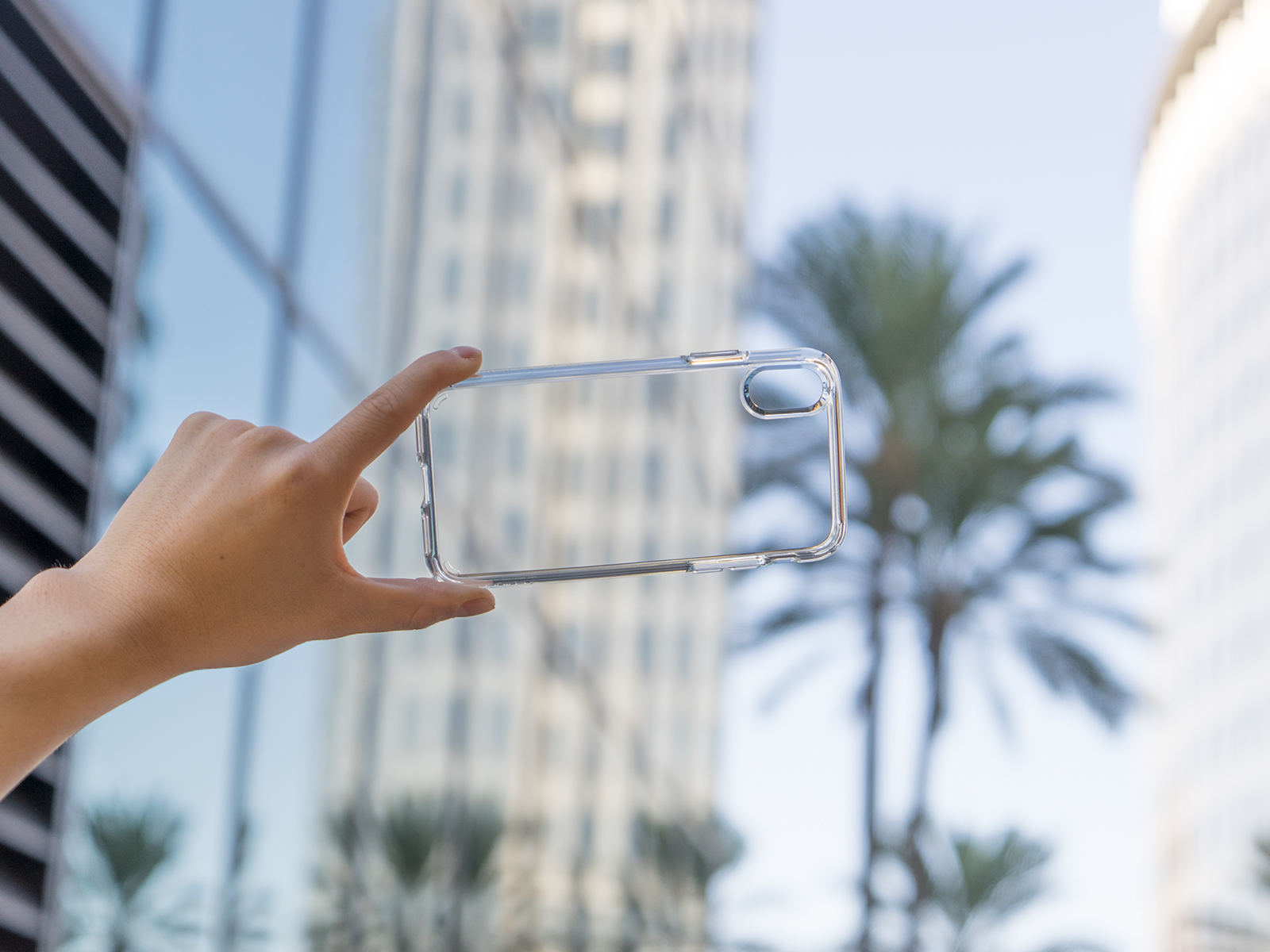 Ultra Hybrid (iPhone X) | Ultra Hybrid S (iPhone X) | Rugged Crystal (iPhone X) | Liquid Crystal (iPhone X)
Spigen has a fantastic lineup of transparent cases for the iPhone X, including some of the company's best designs ever. These cases are perfect for people who want the best possible protection for their new iPhones, but who also don't want to cover up Apple's new design. With the Ultra Hybrid, Ultra Hybrid S, and Rugged Crystal, you get the best-in-class drop protection you need while still maintaining the gorgeous look of Apple's iPhone X design. Meanwhile the Liquid Crystal case is perfect for those who want a more minimal case that still protects against scratches and short falls.
All four of Spigen's transparent collection cases are awesome but definitely check out the Ultra Hybrid, which is currently an Amazon best-seller.
Hybrid Protection
Neo Hybrid (iPhone X) | Neo Hybrid Crystal (iPhone X)
The Neo Hybrid and Neo Hybrid Crystal both offer fantastic protection from drops and scratches in a compact, lightweight design. Spigen's dual-layer construction absorbs shocks better than rival cases. The Hybrid line has a sleek new refreshed design that iPhone X users are going to love. These cases also feature a cool herringbone pattern that looks great while helping with grip and fingerprints. The big difference between the Neo Hybrid and Neo Hybrid Crystal is that the Crystal model is transparent, so your iPhone X design will still be visible while the case guards against damage.
Minimalistic Protection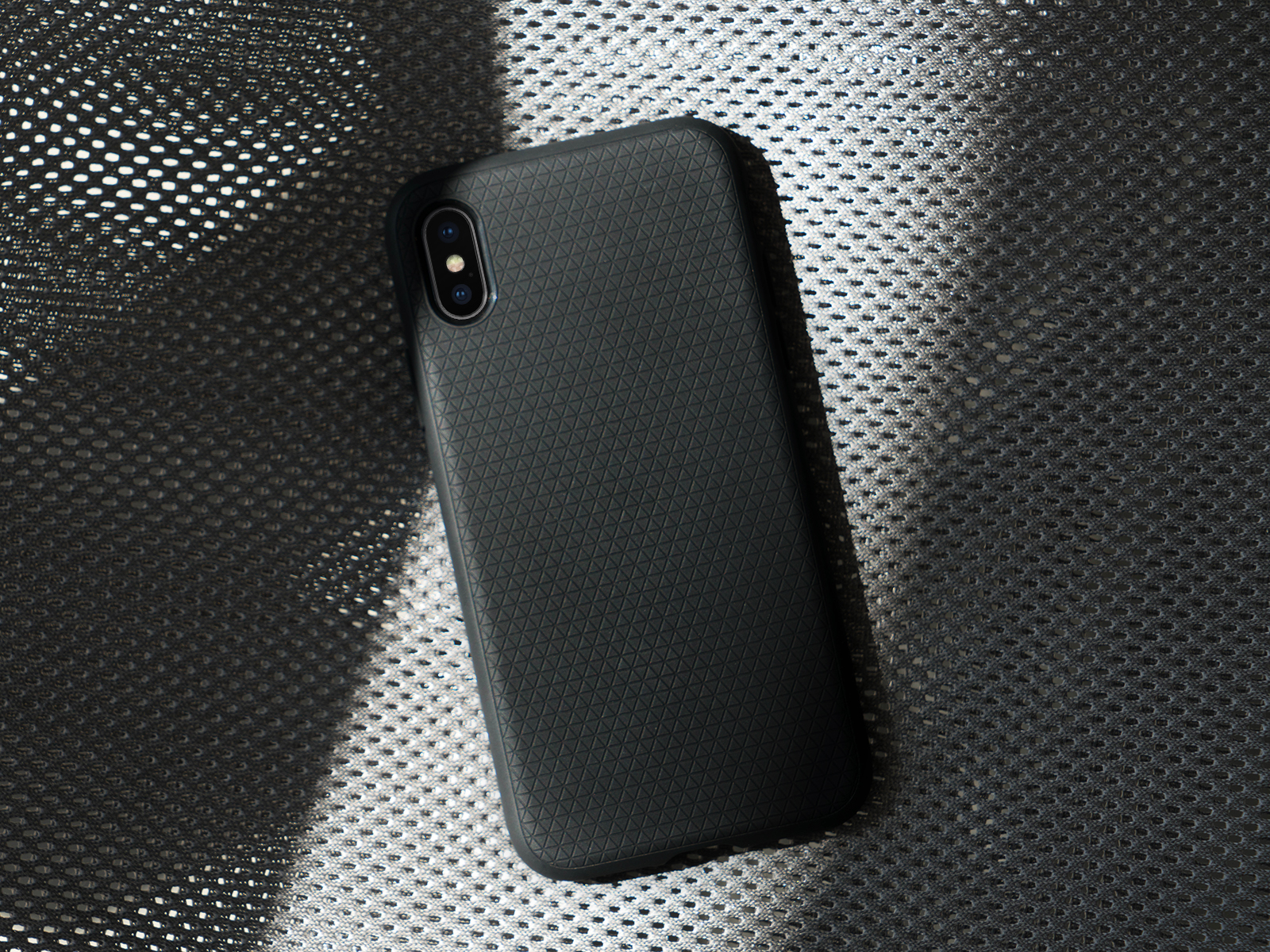 Thin Fit (iPhone X) | Liquid Air (iPhone X) | Rugged Armor (iPhone X) | Air Skin (iPhone X)
The Spigen Thin Fit case is currently the best-selling iPhone X case on Amazon. One look is all you need to figure out why. This awesome case is very thin and yet still manages to offer better drop protection that rival cases that are twice as thick. The secret is Spigen's polycarbonate design, which is lightweight yet sturdy. The Liquid Air, Rugged Armor and Air Skin cases in Spigen's minimalistic line are also top-sellers on Amazon, so don't forget to take a look at those models too if you'd like some different options.
Accessories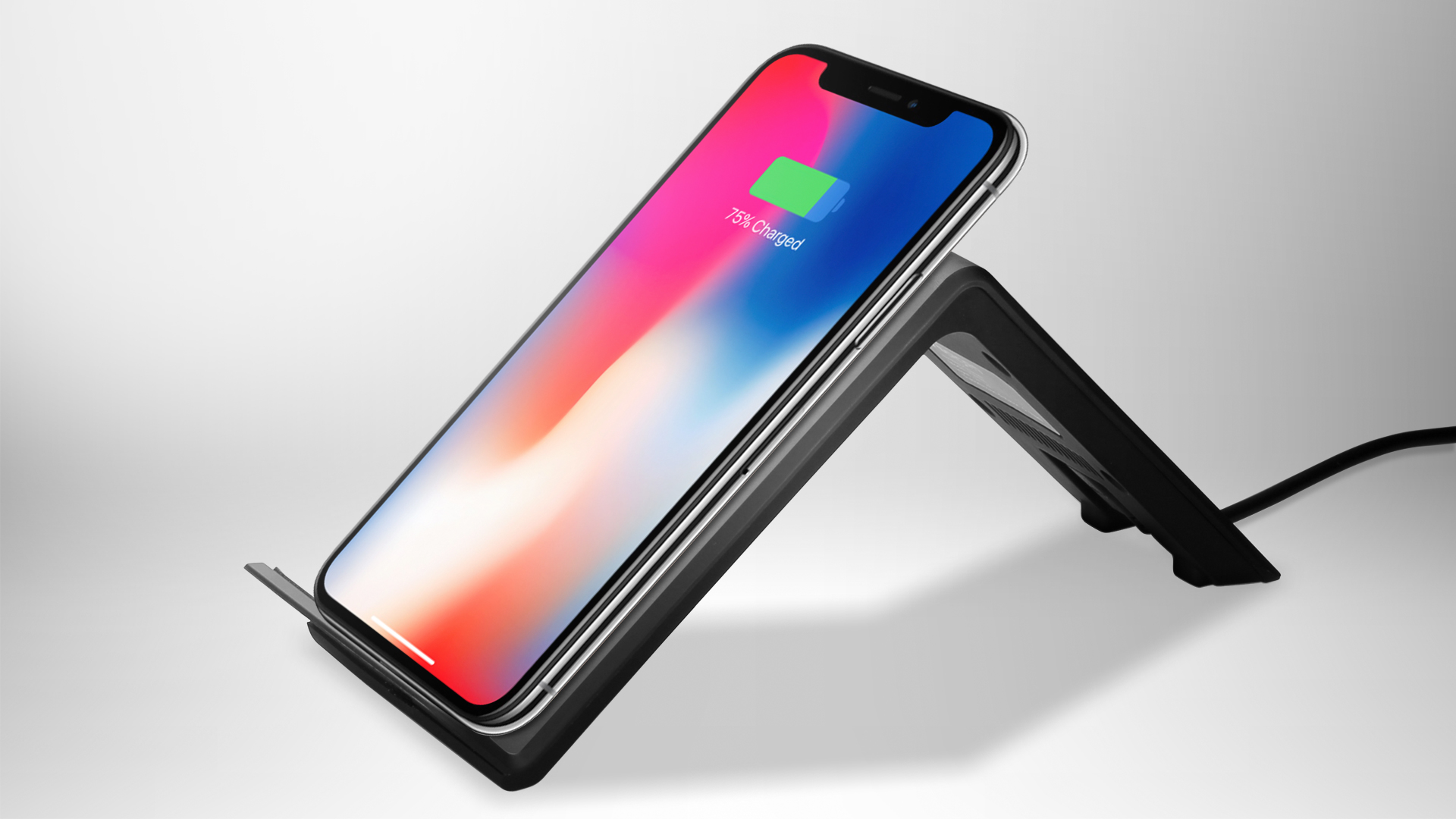 Spigen Dual-Coil Wireless Charger (compatible with all 2017 iPhone models)
Now that your iPhone X is protected, don't forget to make sure you can use one of the best new features Apple added to its new iPhone lineup. The iPhone X, iPhone 8, and iPhone 8 Plus all have wireless charging support, and the Spigen Essential Wireless Charger is perfect for them. It features dual-coil technology to improve range, and it also props up your iPhone whether it's placed vertically or horizontally.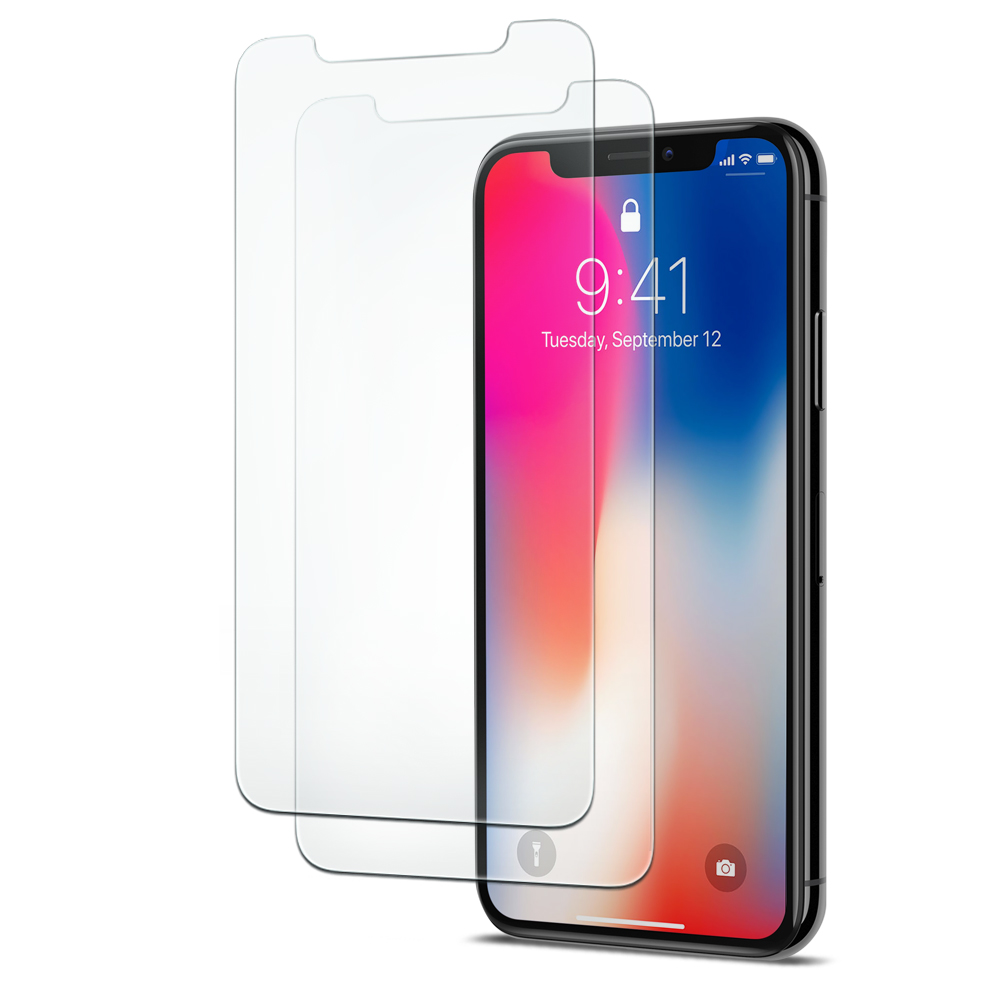 iPhone X Tempered Glass Screen Protector (iPhone X)
Last but not least, you're crazy if you use your iPhone X without a good screen protector. Spigen's screen protectors are among the best in the business, and they're incredibly affordable at just $8.99 for a two-pack. Spigen also has a risk-free lifetime replacement warranty that you won't find with any of the non-name screen protector companies.
To learn more about our sponsored deals and sponsored posts opportunities, please email sponsored@bgr.com.