We've all been there. You've had a long day at work and just want to sit down, relax, and watch some Netflix on your brand new iPhone X. Only problem is, your hands are incredibly fatigued and you simply don't have the strength to hold the iPhone X (which is a tad heftier than the iPhone 7) in front of your face for any more than 15 minutes at a time. And seeing as how even a short sitcom measures in at about 22 minutes, you start thinking that you might have to do something drastic like read a book or talk on the phone. It's a familiar and harrowing problem, to be sure, and Apple support pages have been filled to the brim in recent days with iPhone X owners seeking some sort of fix.
If the tale above sounds all too familiar, please take solace in the fact that you are not alone. The good news, though, is that you can finally rest easy knowing that a solution has been found. The days of watching video on the iPhone X with weary arms are, at long last, finally over!
As it turns out, there's an interesting little life hack that allows iPhone X owners to finally watch video hands-free. The life hack requires that you own Apple's AirPods, so the fix may not be applicable for everyone. Still, when you come across a life hack like this, you can't help but enthusiastically spread the good word.
Originally posted to Reddit this week, it turns out that the AirPods case is more versatile than anyone could have imagined. As evidenced by the photos below, Apple's AirPods case doubles brilliantly as an iPhone X stand. The attention to detail here is without parallel and Steve Jobs, no doubt, must be smiling in his grave knowing that Apple is in good hands.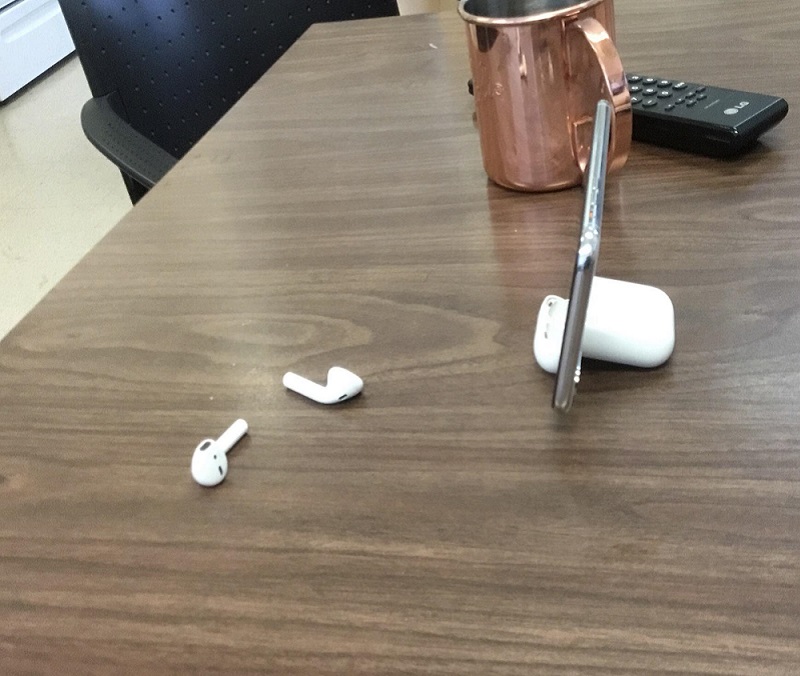 As the old Apple adage goes, it just works!
And just for good measure, a video of this brilliance in action.
The AirPods case can be used as an iPhone stand 🤯 pic.twitter.com/cgtPbIUobH

— Omar Elfanek (@elfanek) November 15, 2017