Pre-orders for Apple's hot new iPhone X went live a week ago on October 27th at 3:00 AM EDT. By 3:04 AM EDT, all of Apple's launch-day iPhone X inventory had sold out. This is Apple's biggest iPhone redesign ever, and people are dying to get their hands on it. That means if you didn't wake up in the middle of the night to preorder last week, and if you're not willing to wait on long lines this weekend and hope they're not sold out by the time you get to the front, you're not getting an iPhone X anytime soon. Or are you?
Leading smartphone case maker Caseology is partnering with BGR to give away an iPhone X to one lucky winner, and it could be you!
Caseology is a top selling electronics accessories brand that offers high-quality cases for your favorite devices, including Apple's latest flagships: the iPhone X, 8 and 8 Plus. All of Caseology's products are designed to fit the way you live, and they protect your most necessary device by offering maximum comfort and durability while catering to your personal style. Read all about their latest lineup and find out how to enter the iPhone X giveaway!
Already bought your new iPhone? Get 30% off your total purchase when you buy an iPhone X, 8 or 8 Plus case from Caseology! Hurry, codes expire in one month.
iPhone X cases – Use code DVRPQMA9
iPhone 8 Plus cases – Use code FUSN9DDL
iPhone 8 cases – Use code 4NSMC8JM
Screen Protector
Tempered Glass Screen Protector [iPhone X | iPhone 8 | iPhone 8 Plus]
Made with genuine glass and rated 9H (the highest rating for screen protectors), the Caseology Tempered Glass Screen Protector is durable, scratch-resistant and comes in at only 0.33mm thick. It maintains immaculate clarity with deep vivid detail while offering complete touchscreen accuracy. Available in 2-Pack.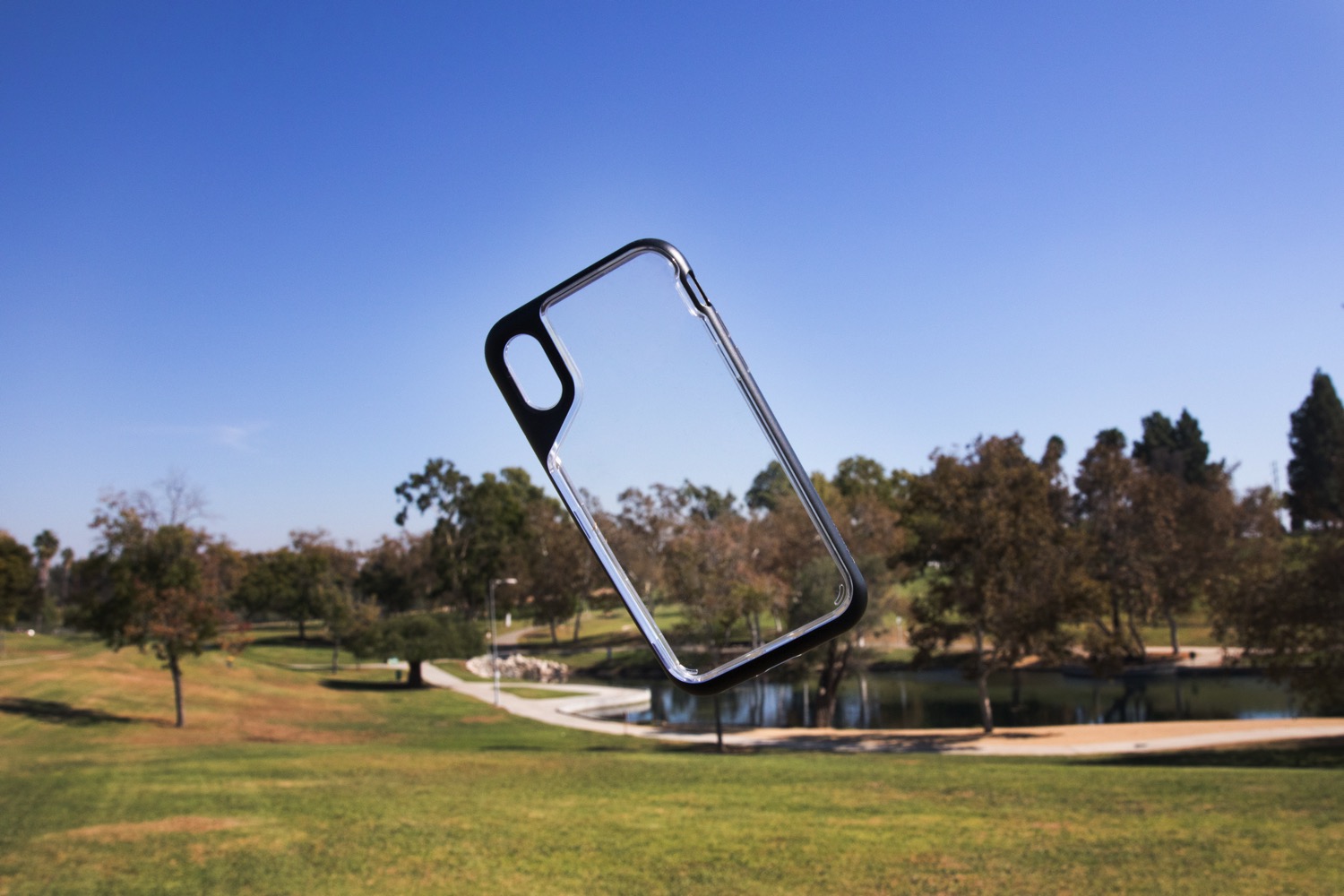 Clear Cases
Skyfall [iPhone X | iPhone 8 | iPhone 8 Plus]
The Caseology Skyfall Series is the perfect solution for showing off and protecting the all-glass design on your new iPhone. The crystal clear cover and precision-matched frame look nearly invisible on your phone and keep things light with an ultra slim build. Available in Black, Gold, and all new Warm Gray.
Coastline [iPhone X | iPhone 8 | iPhone 8 Plus]
The Coastline Series is a fresh take on the classic clear case. It cleverly integrates three components of protective material into one remarkably slim case. The Coastline also features low-profile button covers, precise cutouts and raised bezel protection. Available in Deep Blue, Gray, and all new White Gray.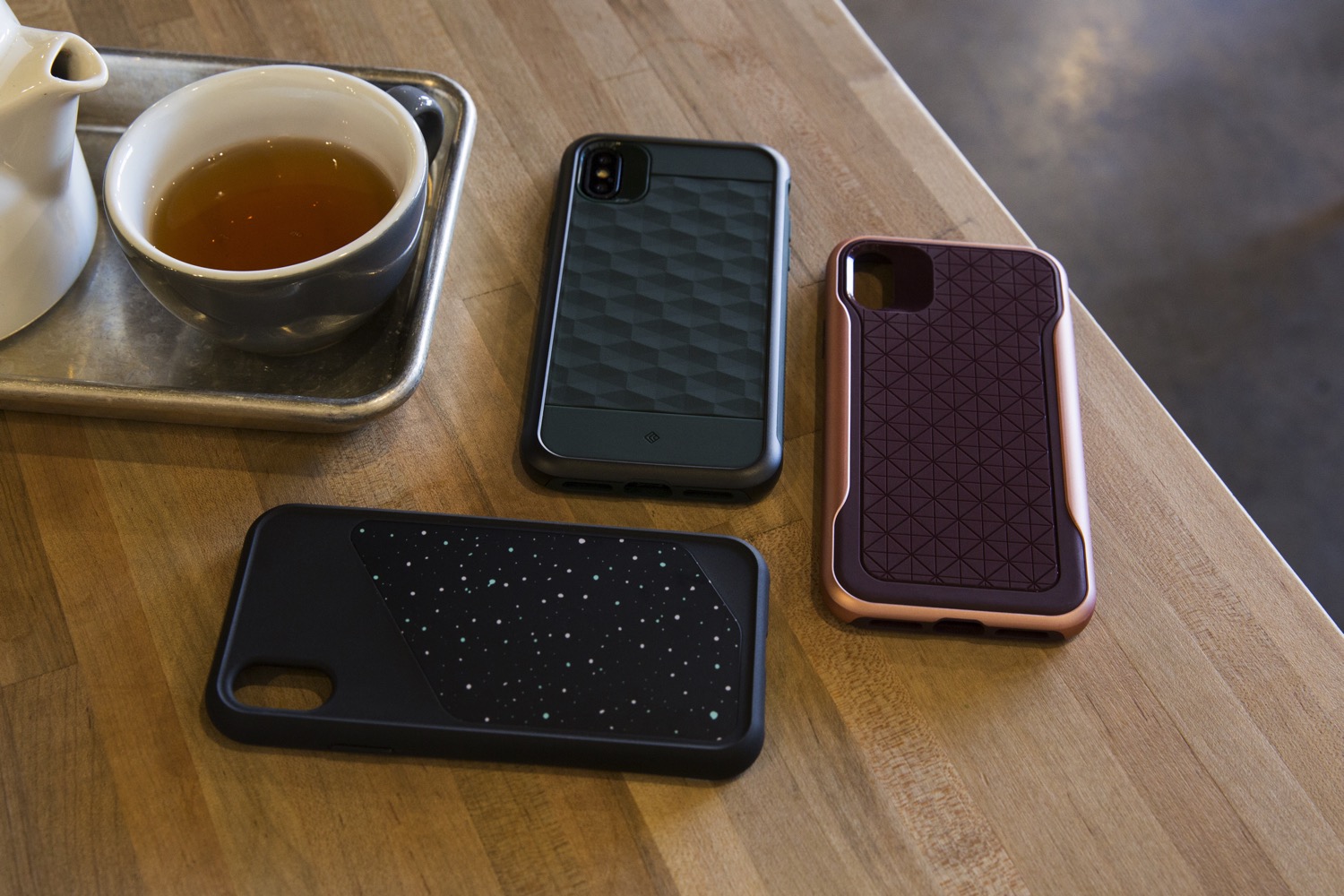 Statement Cases
Parallax [iPhone X | iPhone 8 | iPhone 8 Plus]
The Caseology Parallax Series won the Good Design Selection Award in 2016 and has been a best-seller ever since. The textural elements give your phone a sleek, modern look and a better grip. And with it's dual layer design, you get twice protection against drops. Available in Black, Burgundy and all new Ocean Gray and Pine Green.
Apex [iPhone X | iPhone 8 | iPhone 8 Plus]
The Caseology Apex Series is the latest addition to Caseology's line of modern-influenced cases. It makes a strong visual statement with its geometric shapes and clean lines for a look that truly stands out. The Apex also features dual layer protection. Available in Black/Warm Gray, Burgundy, and all new colors—Pine Green, Aqua Green and Ocean Gray.
Spectra [iPhone X | iPhone 8 | iPhone 8 Plus]
The all-new Spectra Series keeps you looking sharp with its fusion of classic design and contemporary elements. It adds instant style to any look and is available in Splash Black, Leather Black/Black and Leather Pine Green/Beige. Coming soon in Wood—Black & Pine Green; Marble—Ocean Gray.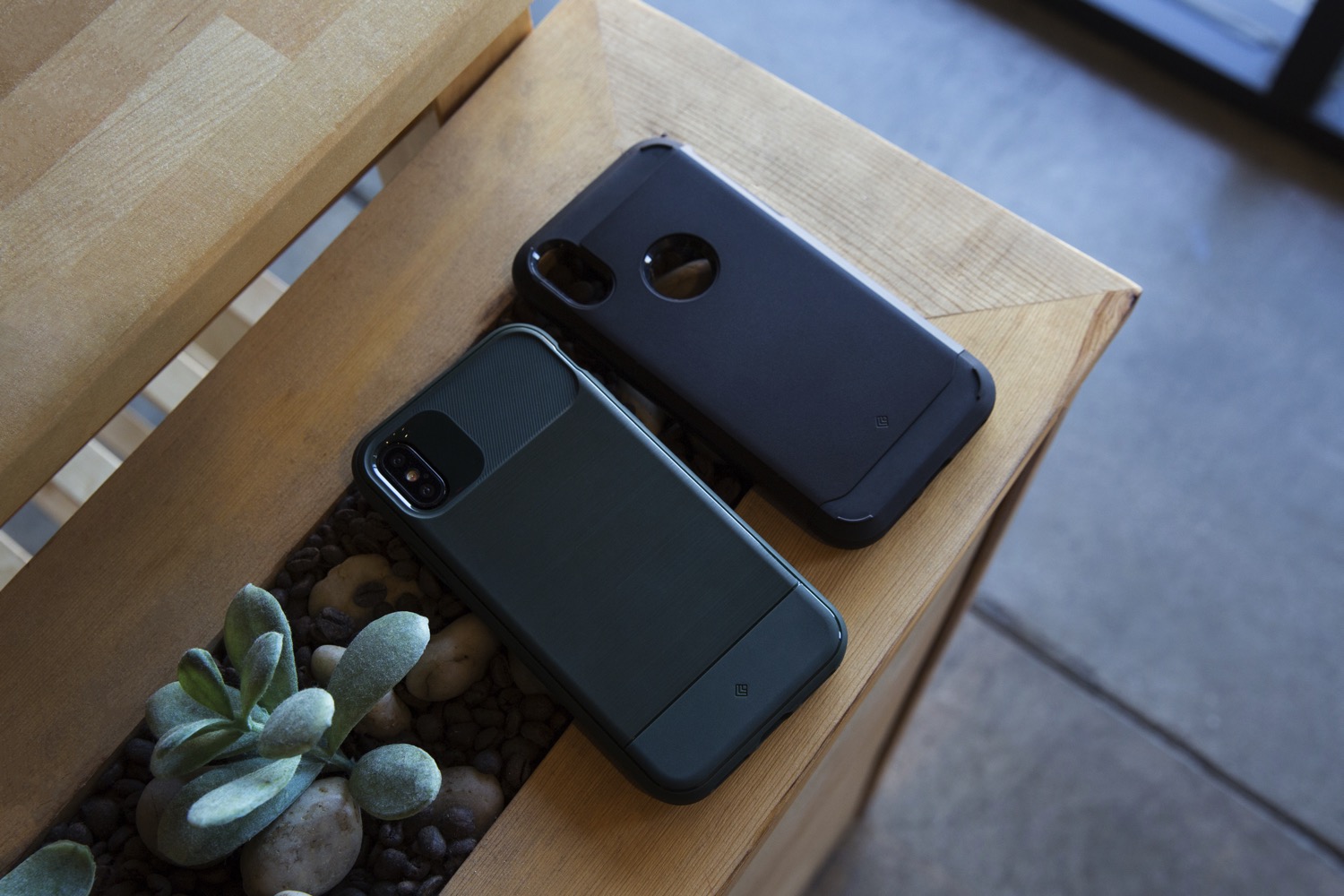 Protective Cases
Legion [iPhone X | iPhone 8 | iPhone 8 Plus]
Can't decide between a soft or a hard case? With the Caseology Legion Series, you get the best of both worlds. This heavy-duty protection case combines a shock absorbing TPU sleeve with a hard PC cover and features a 4-point rear guard that keeps your phone elevated on flat surfaces. Available in Charcoal Gray and all new Aqua Green.
Slim Protective Cases
Vault [iPhone X | iPhone 8 | iPhone 8 Plus]
The Caseology Vault Series bounces back from the inevitable drop with its shock absorbent material and corner cushion design. Its slim profile offers the right amount of protection and stays comfortably in your hand with its textured grip. Available in Black, Burgundy and all new Pine Green.
Coming Soon
Nero Tough [iPhone X | iPhone 8 | iPhone 8 Plus]
The all-new Caseology Nero Tough Series is a full body protection case that combines TPU & PC layers with a 9H tempered glass screen protector. It fleshes out your phone for a more secure yet non-bulky grip and is packed full of features. Coming soon in Black.
Nero Slim [iPhone X | iPhone 8 | iPhone 8 Plus]
The new Caseology Nero Slim Case is the leaner, meaner iteration of the Nero Tough case. This full-body protection case is only made with PC material and includes a 9H tempered glass screen protector. Coming soon in Charcoal Gray.
Now that you've read all about Caseology's new lineup, enter your chance to win a free iPhone X and Caseology case by visiting their website. Contest is open worldwide. Read giveaway rules before entering. Good luck!
To learn more about our sponsored deals and sponsored posts opportunities, please email sponsored@bgr.com.