The iPhone X is made of glass, which means it's more likely to crack after accidental drops than aluminum models. In fact, we've seen a large number of test that show that, invariably, the front or back glass panel is basically guaranteed to be damaged if dropped the right (by which we really mean the wrong) way.
But it looks like some iPhone X users are experiencing strange camera lens cracks they can't explain that don't seem to have anything to do with dropping the device, and Apple won't repair them under warranty.
You'll have to pay $99 to have the issue fixed if you have AppleCare, or the full $549 if you only have the standard warranty. First reported by 9to5Mac, the issue was detailed on Apple forums and on Reddit in previous months.
It's unclear what is causing all these camera lens cracks, especially considering that the lens should be extra sturdy given that it's made of sapphire crystal, rather than regular glass. Some people have linked the accident with weather conditions, including extreme cold but also hot and humid weather. Most of these accounts were posted online in winter months, although the most recent one is from early April, which doesn't suggest extreme weather.
Many claim they have not dropped their devices, and say they've been using the iPhone X with cases since they purchased it. While some might not necessarily be truthful about the way their expensive phone was just damaged, especially if they don't have AppleCare, it seems unlikely that everyone who described the very same issue is lying. Here's how these cracks on the lens look, according to an Apple forum user: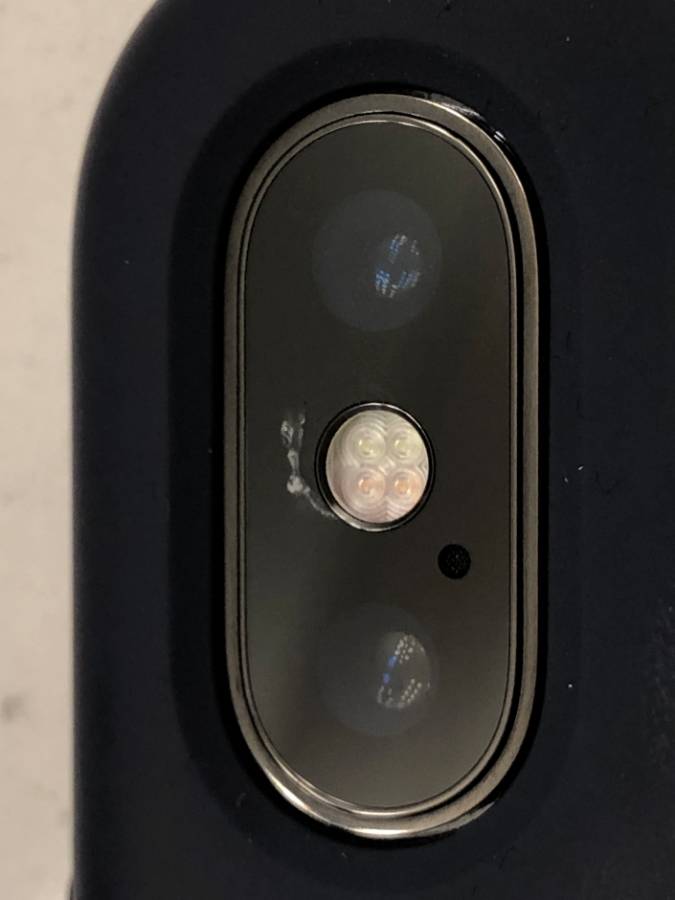 It's unclear how many people have experienced the same issue, and Apple doesn't have a repair program for it, so it can't be that widespread. That said, it's certainly annoying to discover that one of the main features of the iPhone X is damaged, and not have an explanation for it.