Apple might not be developing its own car, but a fresh leak indicates that the company is making a "Ferarri." That's the codename given to the iPhone 8, which will supposedly be Apple's 2017 flagship handset. The same leak says that Apple will have two iPhone 7s handsets out next year, which will apparently the successors of this year's iPhone 7 models, and will help account for rumors that Apple is planning three new iPhone models to be released next September.
Seen by a Weibo user who has provided similar leaks in the past, the documentation mentions three distinct iPhone models including D20, D21, and D22. According to cnBeta, the D20 and D21 could be the upgraded versions of the iPhone 7 and iPhone 7 Plus that should be named iPhone 7s and iPhone 7s Plus. These two devices will supposedly bring incremental upgrades — so if you think the iPhone 7 is boring, the iPhone 7s will probably follow suit (needless to say, the iPhone 7 is anything but boring).
Interestingly, the Chinese site notes that the price of the iPhone 7s series may drop in order to help Apple gain more market share. That's certainly something Apple has not done with the iPhone so far. In fact, the iPhone 7 Plus line is more expensive than the models it replaced.
The D22 is the most exciting model of the three, supposedly referred to internally as Ferrari. This handset matches the iPhone 8 mentioned in previous rumors. It should have a brand new design, featuring a bezel-less AMOLED screen. It's unclear how big the iPhone 8 will be, but its display should occupy a larger portion of the phone than what we're used to seeing in iPhones.
The report does not mention anything about the iPhone 8's rumored features that we keep seeing in reports — glass design, wireless charging, and home button functions (including Touch ID sensor) that are incorporated into the display.
But the leaked documentation says that the iPhone 8 will have a different logic board design. The board should be divided into two parts connected by a flex cable. One board would house the A11 chip and NAND flash storage, while a second board will contain Wi-Fi, cellular, and other chips, as seen in this image: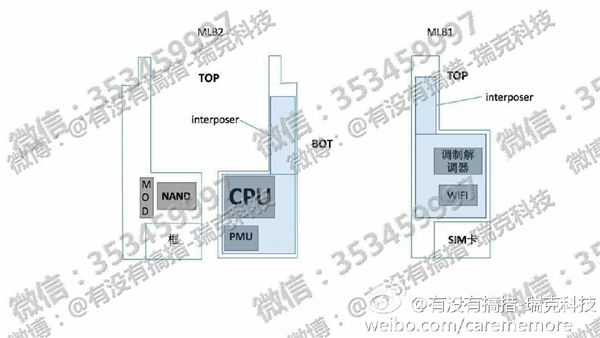 One other significant change may concern the SIM card. Apple might relocate the SIM card tray towards the bottom of the handset to free up space for other internal components that will be situated near the top of the handset.