There are two type of iPhone 8 designs out there at this particular point in time, including one that we love and one that we hate. There's really just one difference between them, and that's the placement of the fingerprint sensor. But this is a crucial detail which can turn the iPhone 8 into a device that'll have no rival for a while, or a just another smartphone.
Now, a new leak seems to indicate that the design we love will prevail, but the design we hate still haunts us.
By eliminating the top and bottom bezels on the upcoming iPhone 8, Apple is forced to also kill the home button. However, Apple can't ditch the home button's features, and most of them will be relegated to the display via 3D Touch.
For the Touch ID sensor, Apple has two options. The most innovative one involves placing it inside the layers of the screen, something that's not available on other mass market smartphones. However, that's a tricky task and various reports have said Apple may simply place the fingerprint sensor on the back of the handset. That's the Touch ID design everyone hates, since it's a huge step backwards in terms of usability.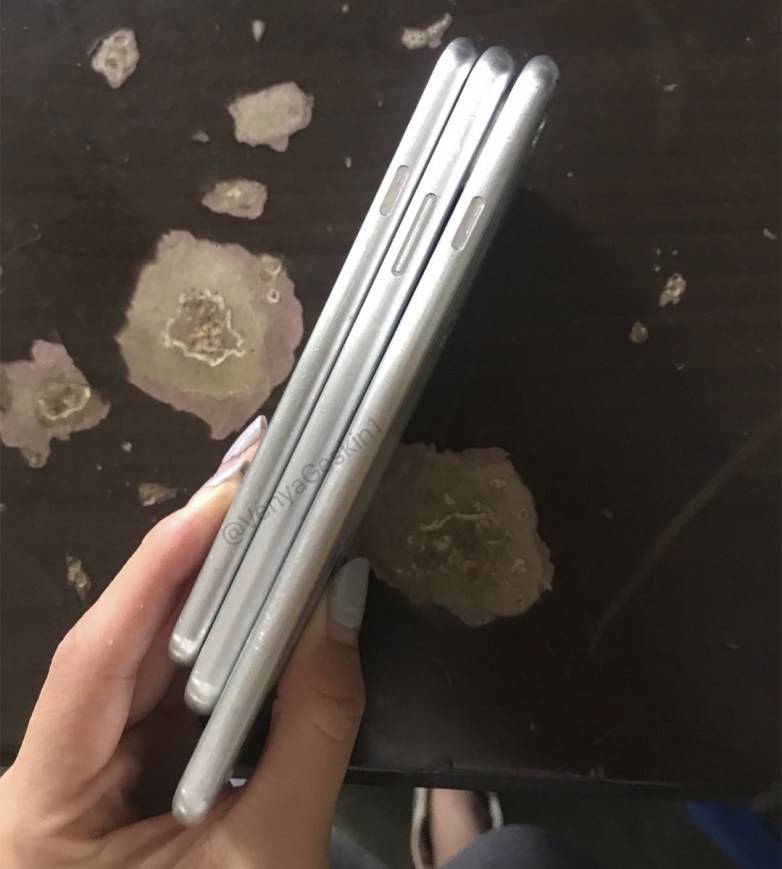 After images showing the purported metal molds of the iPhone 8, iPhone 7s, and iPhone 7s Plus emerged online during the weekend, a new set of pictures surfaced from what appears to be the same source.
iPhone X (#iPhone8) with iPhone 7s and 7s Plus.

Form is 100% confirmed.
Touch ID in power button or display. (99% NOT on the back) pic.twitter.com/Hzj0dihcFe

— Ben Geskin (@BenGeskin) May 22, 2017
From the looks of it, there's no cutout for a fingerprint sensor on the iPhone 8. The images also indicate that the iPhone 8 will be slightly taller and wider than the iPhone 7s, and that the phone will feature a longer power button than the iPhone 7s models.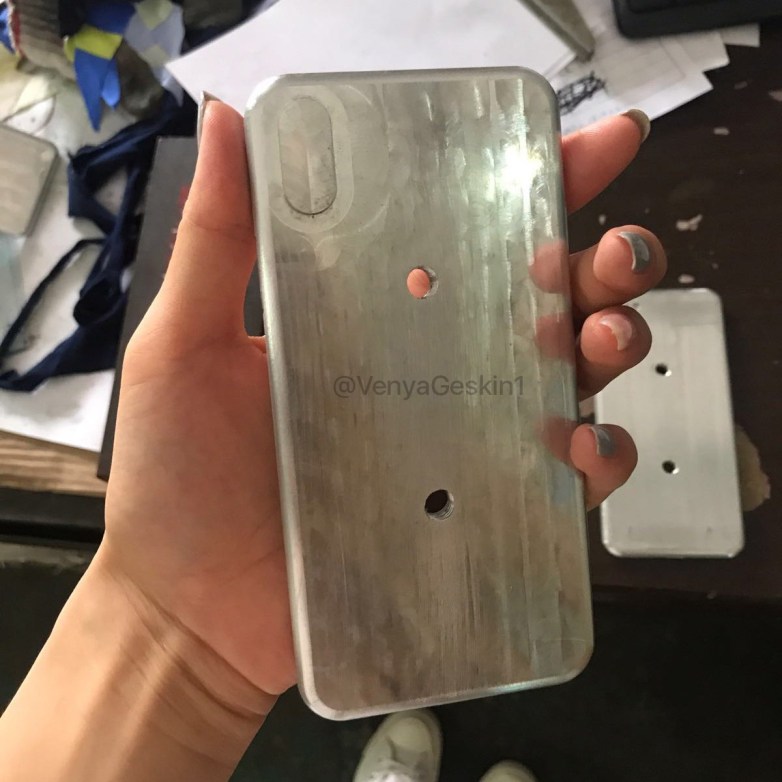 But don't be too excited just yet. A photo was posted to SlashLeaks from China over the weekend showing what appears to be an iPhone 8 document from Foxconn. In it, we see a cutout on the back of the handset that would accommodate a rear-facing Touch ID fingerprint sensor.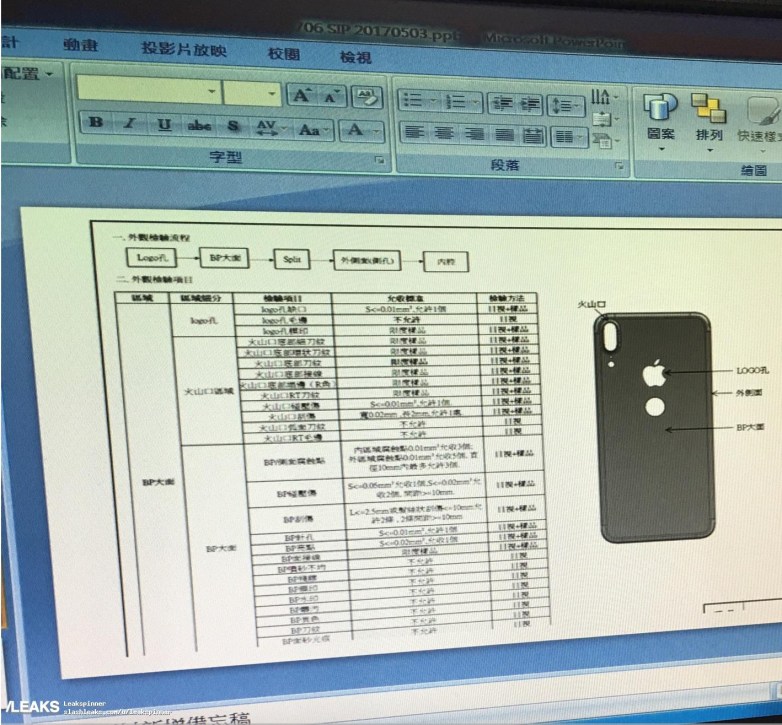 Let's just hope this is a fake or an older document that's no longer relevant. After all, early reports did indicate that Apple was working on multiple iPhone 8 prototypes, including models that would have the fingerprint sensor on the back.