We think we know what the iPhone 8 will look like thanks to the many similar leaks that we got to see over the summer. But a fresh leak does suggest that Apple did consider the iPhone design we absolutely hate.
In the first half of the year, many iPhone 8 leaks said the handset's fingerprint reader will be relocated to the rear. That seemed like something Apple would never do, even though many of its competitors position fingerprint readers on the back to maximize the screen-to-body ratio. Here's one such leaked image: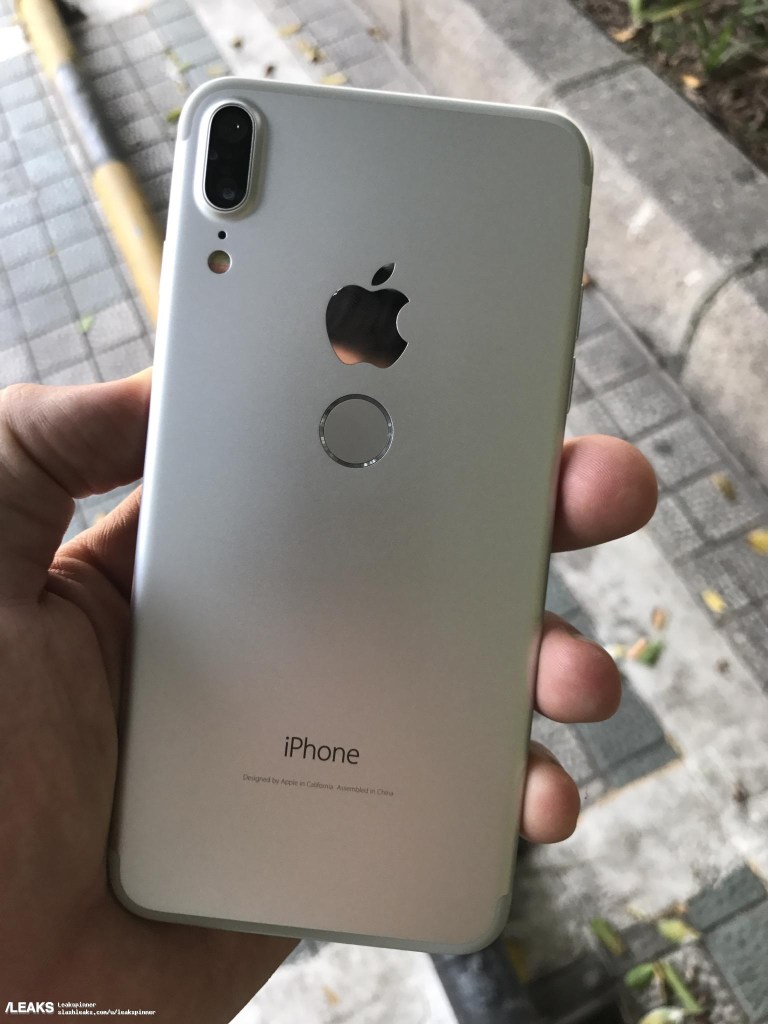 However, a new leak from China indicates that Apple did work on a 2017 iPhone prototype with a Touch ID sensor on the back. Benjamin Geskin found the information on a Chinese forum and reposted it on his Twitter handle.
https://twitter.com/VenyaGeskin1/status/905501917492772864
These slides do have a Foxconn logo, but that's not enough to prove they're genuine.
Assuming they're real, they indicate that Apple considered relocating the "Mesa" Touch ID sensor on the iPhone's back.
References including "Cyclops — ID Rear Touch Relocation" and "Cyclops DVT Kick-off delayed to fixture rework for Mesa cutout relocation and water ingress blocking issue" seem to confirm Apple's design that we fiercely oppose.
The leaked slides also suggest a production delay of up to five weeks, which appears to match what other reports claimed. The iPhone 8 will see a limited launch in September, those reports said, as production started much later than usual.
There's also a video of this alleged Foxconn meeting. But, again, nothing can be confirmed.
https://twitter.com/VenyaGeskin1/status/905501290544992256
Apple is expected to replace Touch ID on the iPhone 8 with a sophisticated face unlock system this year, many reports agree. Apple wanted to place the fingerprint sensor under the screen, but technology isn't fully developed.
Apple will unveil the iPhone 8 next week, at which point it'll probably extensively demo the new unlock and security features of the handset.