It's mid-April, which means we have about five months to go until Apple unveils its 2017 iPhones, but we've seen a tremendous amount of iPhone 8 rumors so far. The iPhone 8 is going to be the flagship iPhone of the three models Apple is tipped to launch this year, and a new schematics leak might be the most exciting one we've seen yet.
If accurate, the schematics posted by Chinese blog iFanr , explains some of Apple's new design concepts for the iPhone 8. It's unclear where iFanr got its info from, but the same site posted images of the 12-inch MacBook well ahead of its launch, and posted the first video showing the iPhone 6's purported screen design.
iFanr's image above suggests the iPhone 8's screen will dominate the front side of the handset. The home button should be embedded in the display, and all the front-facing sensors, including a dual lens 3D selfie camera, will be placed under the screen, invisible to the user.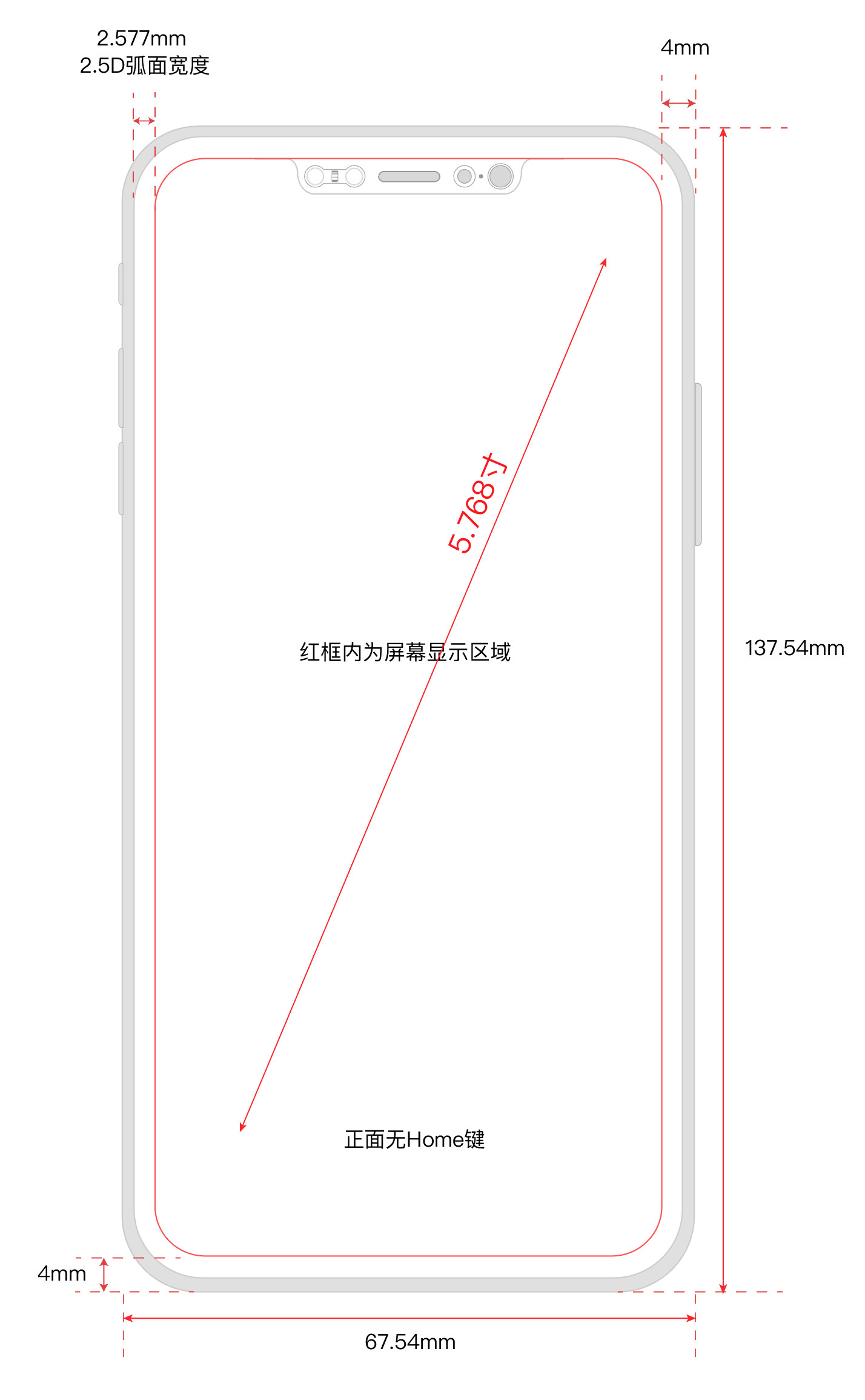 The iPhone 8's screen has 5.8-inches according to the drawing, and it's flanked by a 4mm bezel on all sides. We're still looking at 2.5D curved glass protecting the screen, as is the case with every iPhone since the iPhone 6. The schematics also mention other measurements for the phone, including a height of 137.54mm tall and a width of 67.54mm. In such a case the iPhone 8 would be almost as tall as the iPhone 7 (138.3mm) and slightly wider (67.1mm).
The report notes that Apple's front-facing sensors will force the company to change the alignment of the rear dual lens camera, which will have a vertical orientation. Apparently, the internal space occupied by the front camera and sensors is what dictated the change. Furthermore, the site says the rear camera will have a different flash position than the iPhone 7 Plus's dual camera as each lens will have optical image stabilization.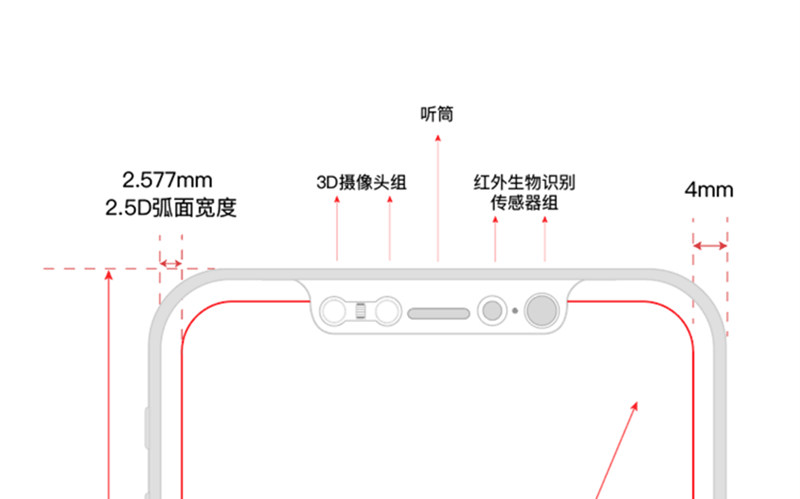 The drawing also indicates the power button on the side of the phone will be longer than in previous iPhones. It's unclear what determined this design change. iFanr also notes that the side rockers may not be physical. Instead, they may be powered by the same Taptic Engine that makes the iPhone 7's home button feel like a physical button, even if that's not the case.
Assuming this leak is indeed based on Apple's iPhone 8 design, then the iPhone maker might be sitting on some game-changing smartphone features that won't be available on any other phone from the competition, at least at launch.