Now that the LG G6 and Samsung Galaxy S8 are here, Apple fans have gotten a small taste of what's next from Apple in 2017. Like these new flagship phones from Apple's rivals, the iPhone 8 is expected to feature a brand new design that includes a dramatically improved screen-to-body ratio. In order to achieve a ratio that's rumored to be even more impressive than the 83% managed by Samsung's Galaxy S8 and S8+, Apple obviously had to remove its standard home button from the bottom of the phone's face. The question, of course, is whether that move will lead to an exciting new feature or an awful design choice.
Apple has been working for years to find a way to embed its Touch ID fingerprint scanner into a phone's display, as numerous patents have shown us. We all know it's going to happen. The question is whether or not it's going to happen in 2017.
There are conflicting reports floating around regarding what might happen to the fingerprint reader on the iPhone 8. Some say Apple will indeed embed the sensor into the bottom of the display, though related manufacturing issues will end up delaying the phone's release by a month or two. Meanwhile, other reports say the fingerprint reader will be relocated to the back of the phone. As we've discussed, that would be a massive step backwards in terms of both design and user experience.
We're obviously hoping that Apple isn't forced to relocate the fingerprint scanner to the back of the phone, and now a fresh CAD drawing supposedly based on real iPhone specs from Foxconn has been posted by Twitter user OnLeaks.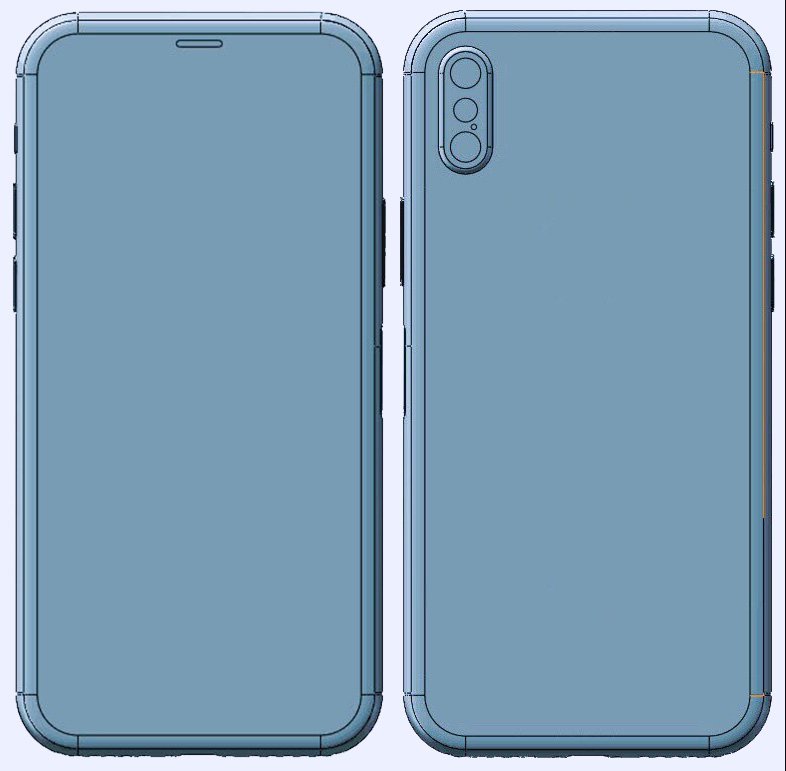 In the tweet that included the CAD drawing above, OnLeaks says he cannot confirm whether or not the image is legitimate. It's obviously reasonably easy to fake, but OnLeaks has offered plenty of accurate leaks in the past. More important than what we do see in the drawings is what we don't see: a fingerprint scanner designated on the back of the phone. It's hardly definitive proof that the iPhone 8 will have the embedded scanner we're hoping for, but every piece of evidence brings a new glimmer of hope.
The latest reports suggest that Apple will unveil the iPhone 8 in September alongside the iPhone 7s and iPhone 7s Plus, even though the phone won't be released until October or November. Nothing will be confirmed until then, but thanks to an inevitable pick-up in leaks over the next few months, we'll likely have a very good idea of where the new Touch ID sensor will be placed long before September.