We're almost there, Apple fans: the iPhone 7 event you've been waiting for all year long is just one day away. But that doesn't mean we're done seeing iPhone 7 leaks. A couple of new images showing the alleged retail box of the iPhone 7 found their way online. But is this the real thing, or a fake?
DON'T MISS: How to tell if your Galaxy Note 7 might explode
We saw a few leaks showing purported iPhone retail packaging in the past, but they didn't look very convincing. After all, iPhone 7 clones are already in the wild in China, complete with retail boxes meant to make them look like the real thing.
The following images, obtained by @the_malignant, show an iPhone retail box that doesn't mention the iPhone version on the box, listing a generic "iPhone" product name instead. And that's definitely a bolded font. Also interesting is the choice of imagery featured on the front side of the box. Rather than having the picture of an iPhone with the screen turned on, the picture shows the back of the device — which reveals that this particular box should house a 4.7-inch iPhone 7. Check out that single-lens camera in the top left corner of the phone: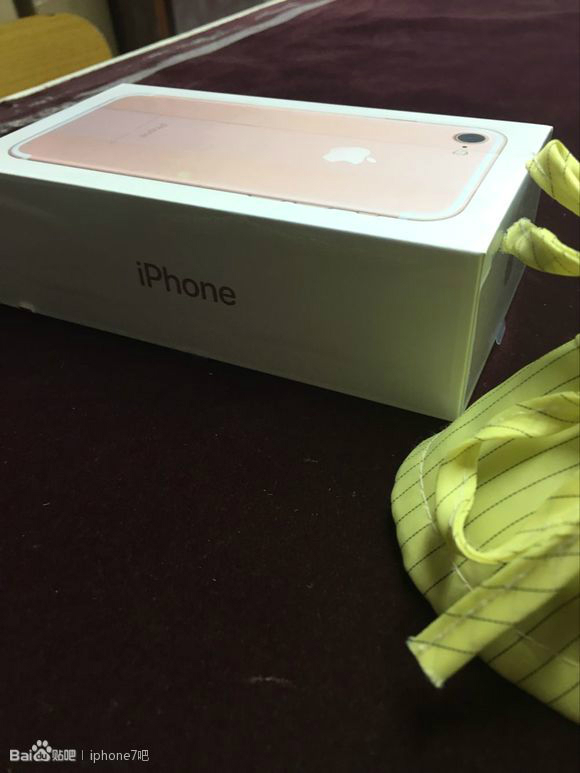 The contents of the package are not shown, and the text on the back of the box isn't photographed either. So we don't have any other clues to work with at the moment. What's interesting is that Apple's media invite for the iPhone 7 seems to focus on camera features. And showing the rear shell of the iPhone on the retail box can only be about the improved camera experience. Right?
Apple will unveil the iPhone 7 on September 7th, and will likely start selling the handset later this week, with preorders likely set to begin on September 9th.