Several reports this year claimed that iPhone 15 Pro and 15 Pro Max might be more expensive than their predecessors. The iPhone 15 and 15 Plus will stick with the same price tags as last year's models. Another analyst projects a price increase for both iPhone 15 Pro variants. And I could tell you again not to panic. That the iPhone 15 Pros will deliver expensive upgrades, and those costs get passed to us. That the base iPhone 15 will be a tremendous upgrade. And that carriers will spit out enticing iPhone 15 Pro/Max deals as soon as they become available.
But I'll take a different approach right now and tell you that we're part of the reason the iPhone 15 Pro price hikes are inevitable. We'll do anything to buy the most expensive iPhones out there, and the iPhone 14 Pro manufacturing hiatus proved that point. As such, Apple would be wrong not to raise prices this year.
Apple knows we love the iPhone Pro
In the lead-up to the iPhone 14 reveal, we kept hearing the prices would increase, especially for the Pro models. I explained at the time why it made sense for Apple to raise prices, with the post-COVID war economy to blame.
Apple delivered the price hikes and simultaneously kept the iPhone 14 Pro price in place. That seems like a contradiction, but it's exactly what happened. Apple kept the iPhone 13 Pro price structure in place in the US. But it increased prices in international markets.
Soon after the iPhone 14 launch event, it became clear that the iPhone 14 Pro and 14 Pro Max were the best sellers of the series. Buyers didn't appreciate the base iPhone 14 and the new 14 Plus, as they felt like old iPhone 13 models. In reality, they were iPhone 13 Pro variants, but they didn't sell well at launch.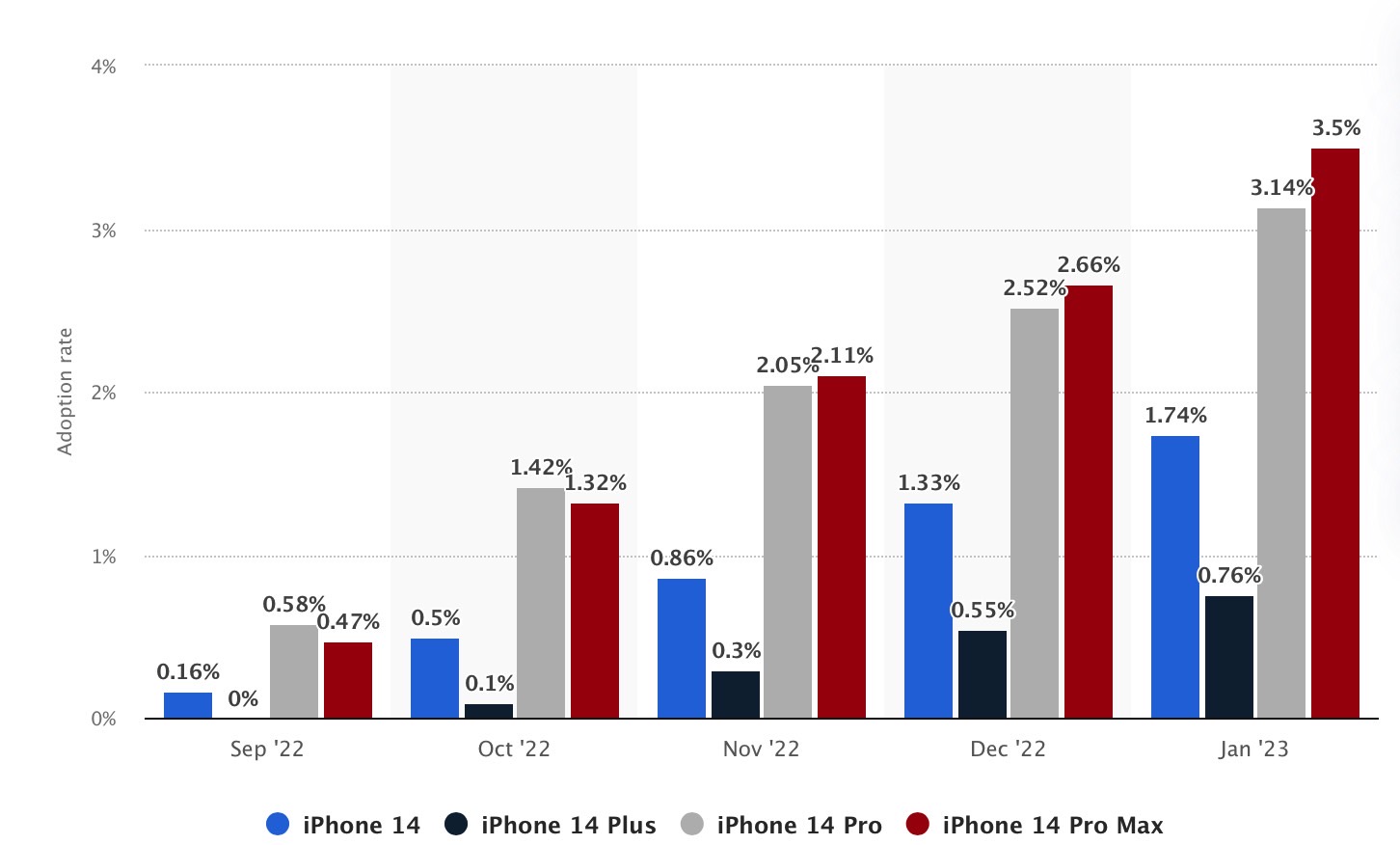 When China's last COVID lockdowns hit last November, it destroyed Apple's iPhone 14 Pro production capabilities. We knew from early November that Christmas 2023 would not bring as many iPhone 14 Pro and 14 Pro Max gifts. Not unless you ordered them in early November. But you could buy the iPhone 14 and 14 Plus with ease at the time.
While discussing Apple's financial performance for the December 2023 quarter, Tim Cook told investors that we, the buyers, are willing to pay more for the best iPhone experience possible.
"I think people are willing to really stretch to get the best they can afford in that category," Tim Cook said when asked about the sustainability of the iPhone's average sales price. Cook said the iPhone is "integral" to people's lives, as it's a device consumers use for payments, smart home control, health, and banking.
New iPhone 15 Pro price hike rumors
Fast-forward to late July 2023, and another analyst says the iPhone 15 Pro and 15 Pro Max are getting more expensive. Per MacRumors, Barclays' Tim Long said in a research note he expects price increases for both iPhone 15 Pro models.
The iPhone 15 Pro could start at $1,099 instead of $999. The iPhone 15 Pro Max might cost $100 to $200 more than its predecessor. That means a starting price of $1,199 to $1,299.
The iPhone 15 and 15 Plus would start at $799 ($829 without carrier offers) and $899 ($929 without carrier offers) in the US. These price tags match the iPhone 14 and 14 Plus prices.
We've heard similar iPhone 15 Pro price increase estimates from other analysts this year.
Like the iPhone 14 Pros, their successors will offer buyers features unavailable on the base iPhone 15 and the 15 Plus. Like slightly larger displays that support 120Hz refresh and Always-on functionality. Or the brand new A17 Bionic chips that should be even faster and more efficient than the A16. All iPhone 15 models are switching to USB-C ports, too, with the Pros said to get faster Thunderbolt transfer speeds.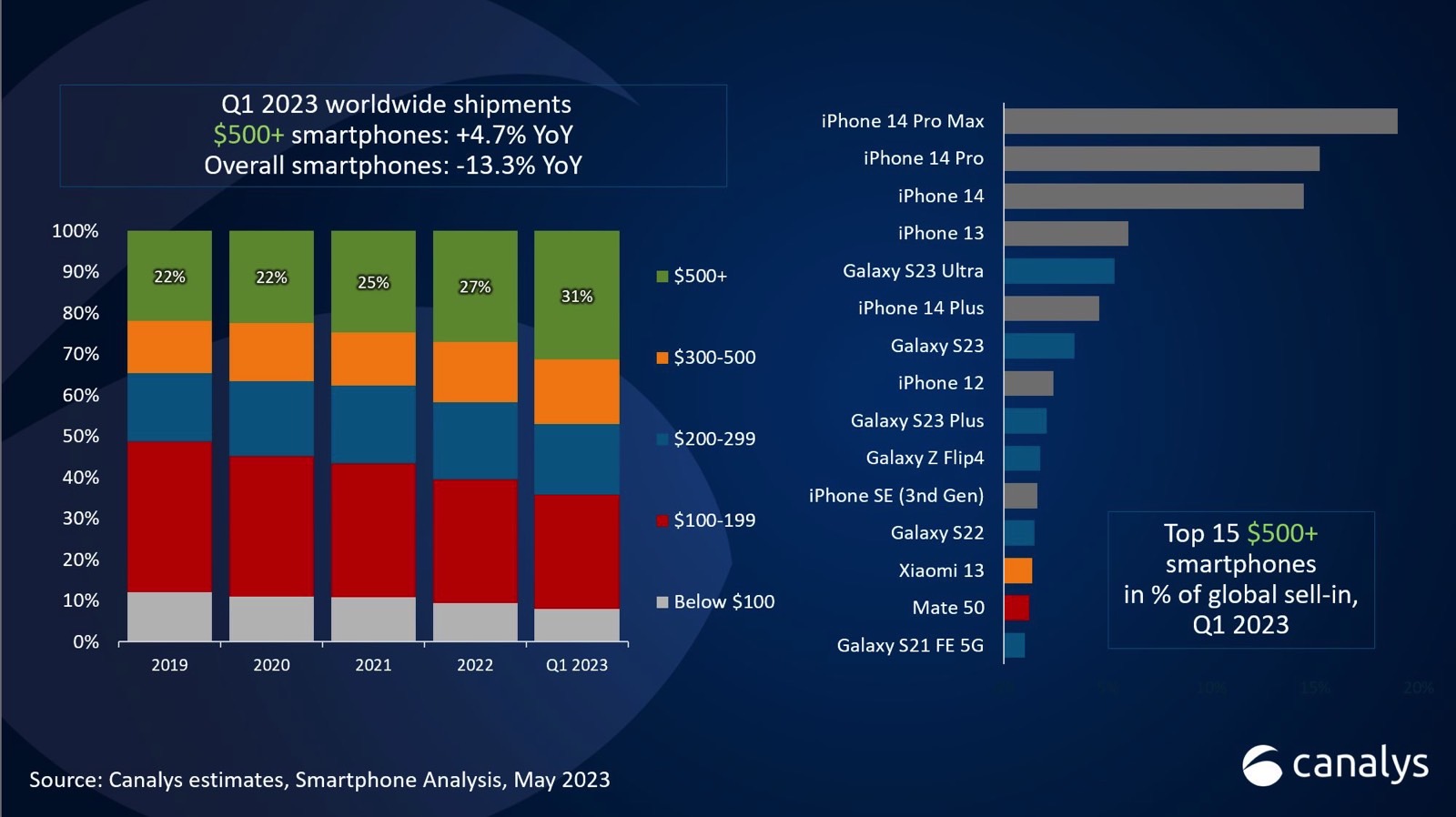 Moreover, we're looking at a titanium frame for the iPhone 15 Pro Max and a telephoto lens exclusive to the largest model.
These innovations aren't free. Apple spent money to develop them. Manufacturing costs can increase as some of the new components are more expensive.
I will point out that we're not done worrying about the economy, inflation, and the cost of making and selling goods.
Apple will spend more money to make the iPhone 15 Pros, and we'll pay the extra fees. But nobody can deny that our thirst for iPhone Pros is also making it easier for Apple to increase prices. Tim Cook's comment from early 2023 is pretty telling. He knows buyers are ready to spend more on the iPhone 15 Pro, so Apple will increase prices.
Apple will not increase the iPhone 15 and 15 Plus prices because customers haven't been really into their predecessors.
With all that in mind, you shouldn't be surprised to see the iPhone 15 Pros get more expensive this year. But you shouldn't avoid buying it if you can afford it. Well, you probably won't avoid buying it.
What Cook said about the iPhone being such a crucial device in our lives is also true. The iPhone Pro is one of the best smartphones/computers you can buy. That's why you're ready to spend what Apple is asking for it, even if that means paying an extra $100-$200 this year.