During Apple's WWDC keynote earlier today, company executives officially took the wraps off of iOS 11. While many of the rumored iOS 11 features we were excited about failed to make an appearance — there's no Dark Mode option, for instance — we did see a number of new features that should make the iOS user experience much more useful and intuitive. For example, the ability to send and receive payments to other iOS users via Apple Pay looks rather straight forward. Additionally, Apple also introduced some compelling enhancements to Siri and the built-in camera app. What's more, Apple with iOS 11 will finally give users more flexibility with regards to what items appear in the Control Center.
Of course, there's only so much time Apple can devote to going over new iOS features. After all, Apple today also took time to introduce new iMacs, revamped notebooks, a new iPad and more. That being the case, Apple simply didn't have enough time to cover all the brand new software feature that will become available once iOS 11 is released to the masses later this year. Nonetheless, Apple during today's keynote flashed a quick slide highlighting an extensive number of iOS 11 features that weren't covered in-depth on stage.
In case you missed it, the slide in question can be viewed below.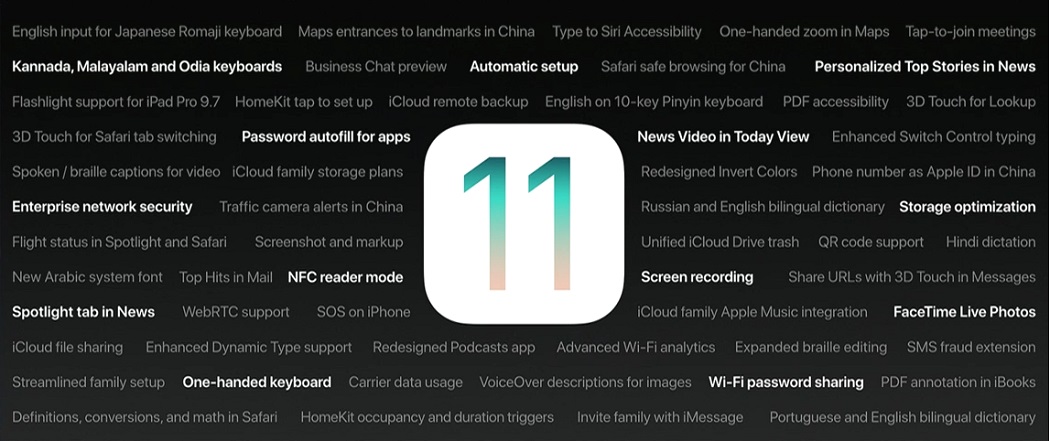 While the list above isn't as exciting as it's been in years past, there are some nice features here such as screen recording, storage optimization options, and a one-handed keyboard option. Regarding the new keyboard option, Apple has a small write-up on the feature on its brand new iOS 11 feature page.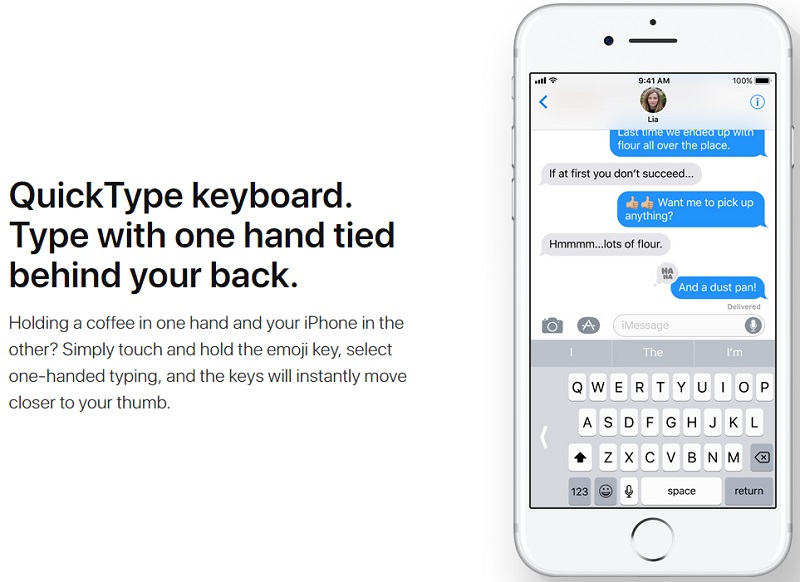 Another cool feature called Automatic Setup allows users to hold a new "iPhone or iPad near an iOS device or Mac you already own, and many of your personal settings, preferences, and iCloud Keychain passwords are quickly and securely imported."
Over the next few days, and certainly weeks, we can expect to see an avalanche of new iOS 11 tweaks and features coming down the pipeline as developers and enthusiasts continue to dissect Apple's latest mobile offering.