A strange outage has struck a number of extremely popular websites this morning, bringing The New York Times, CNN, Reddit, Pinterest, Etsy, and Amazon to their knees in many areas of the country. The downtime is slamming the coasts particularly hard, with huge numbers of reports coming in from both the East Coast as well as Southern California. The issue appears to be linked to the cloud hosting service Fastly, which supports the backends of all these major web destinations, and has been dealing with a "global event."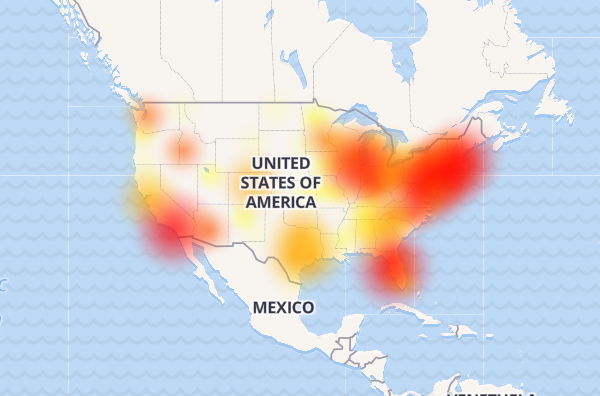 The error manifests itself in failed page loads and a number of different errors ranging from "Maximum threads" to simple "Could not load" notifications.
"Fastly is reporting a global event on our network at this time; multiple teams are responding and investigating," the company's first notice of downtime reads. The company followed up by noting that the it identified the issue and was working on implementing a fix, while monitoring the results. The company notes on its Customers page that it supports many of the sites currently dealing with page load errors and other issues, including NYT, Pinterest, Reddit, Wired, and Business Insider.
When the unseen companies that support the entire structure of major websites like these experience downtime it can be a serious issue for everyone involved. Depending on the length of downtime, the cost can be absolutely devastating, but it appears that in this case the company has identified and fixed the issue in a rather rapid manner.