After Apple previewed iOS 17 last week, the company announced that the iPhone 8 and iPhone X won't support this next operating system update. With that, the almost six-year-old phones will probably see a drop in value as they won't be able to get the new iOS features later this fall.
According to SellCell, the iPhone 8 and iPhone X will lose over 40% of their value, as this is what has happened with several other iPhone models in recent years. For example, in 2022, the iPhone 6S and iPhone 7 models lost 42.8% of their value after iOS 16 was announced because they wouldn't be supported by the new software.
Just a week after WWDC 2022, the iPhone 6S Plus lost 11.7% of its value, and the iPhone 7 Plus lost 10.1%. By the time Apple released the iPhone 14 and iOS 16, the iPhone 7 Plus with 256GB of storage fell from $138 to $80 in value, while the iPhone 6S Plus went from the already low $38 to just $24.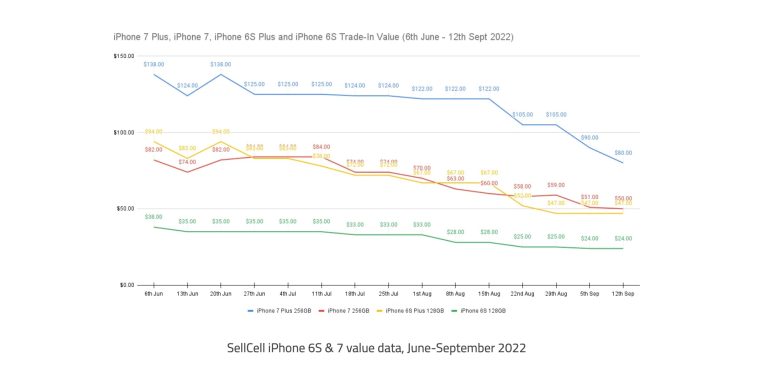 According to the publication, iPhone 8 and iPhone X owners are best off trading in their phones ASAP. Since they will lose value closer to the launch of iOS 17, these customers need to get a new phone – or at least a bit more money for these smartphones while they can.
Although it doesn't feel like it, the iPhone 8 and the iPhone X were introduced six years ago. They feature the A11 Bionic chip, have 3GB of RAM, and the cameras don't even feature Night Mode. While it's notable that the model that reinvented the iPhone's design is finally retiring, users better sell them now rather than completely lose the value of a phone that once cost $1,000.
Even if you don't plan on upgrading your phone at the moment, you can learn what to expect from the iPhone 15 series below.