We have no way of knowing for sure, but Hyundai may have made one of the coolest electric scooters in town. The Hyundai Ioniq was unveiled at CES 2017, but the company didn't exactly tell us too many things about it. Instead, it teased the Ioniq as the perfect solution for the first and last mile of your daily commute, a way of fixing the parking problem you may be dealing on a daily basis.
The Ioniq is supposed to be the perfect companion for your electric car — and it's specifically designed to work with the Hyundai Ioniq EV. You can store and charge it in the front door of the car, The Verge notes. This might indicate that you won't be able to purchase it separately, but Hyundai did not specifically touch on this detail. The company did, however, refer to it as a concept.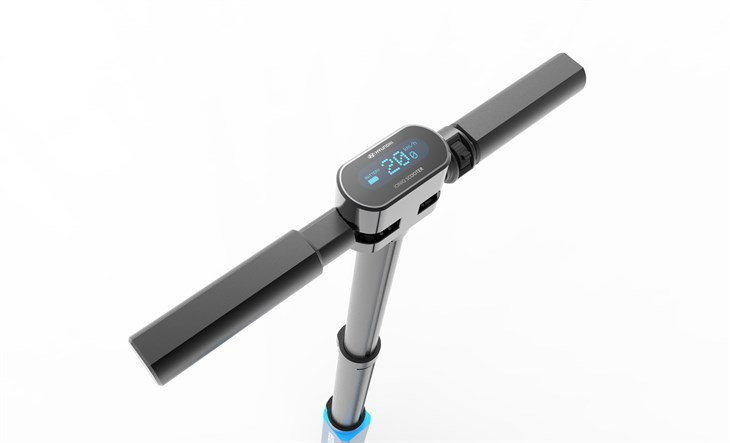 The scooter is foldable and can easily be put away. It features front and back lights, as well as a digital dashboard that displays speed, battery life, and range.
Interestingly, you can control the speed directly from the scooter's thumb switch. "Acceleration is controlled by the rider scrolling up their thumb switch, while braking is achieved by pressing a pad on the scooter's rear wheel or scrolling down thumb switch," the company said.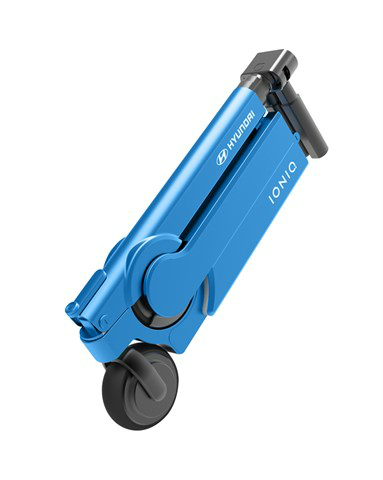 The scooter is also smart enough to determine whether someone is on it before it activates the throttle.
Hyundai did not tell us how fast the scooter goes, and how long it'll last on a charge. Pricing details aren't available, and it's not even clear whether this device will sell as a standalone product.
The Ioniq certainly looks like a fascinating product coming out of CES 2017, so let's just hope it's not going to be just vaporware.