Forget the new Surface laptops that Microsoft will unveil on Tuesday, or Google's Pixel Slate Chrome OS tablet that's coming next week complete with Windows 10 support. Forget all of that, because HP has launched a brand new notebook of its own, and it's made of…leather?
It's a highly unusual material choice for a laptop, 100% genuine leather, but that's what HP chose for the new HP Spectre Folio 13 device. How will that leather hold over time? That's a question we can't answer right now.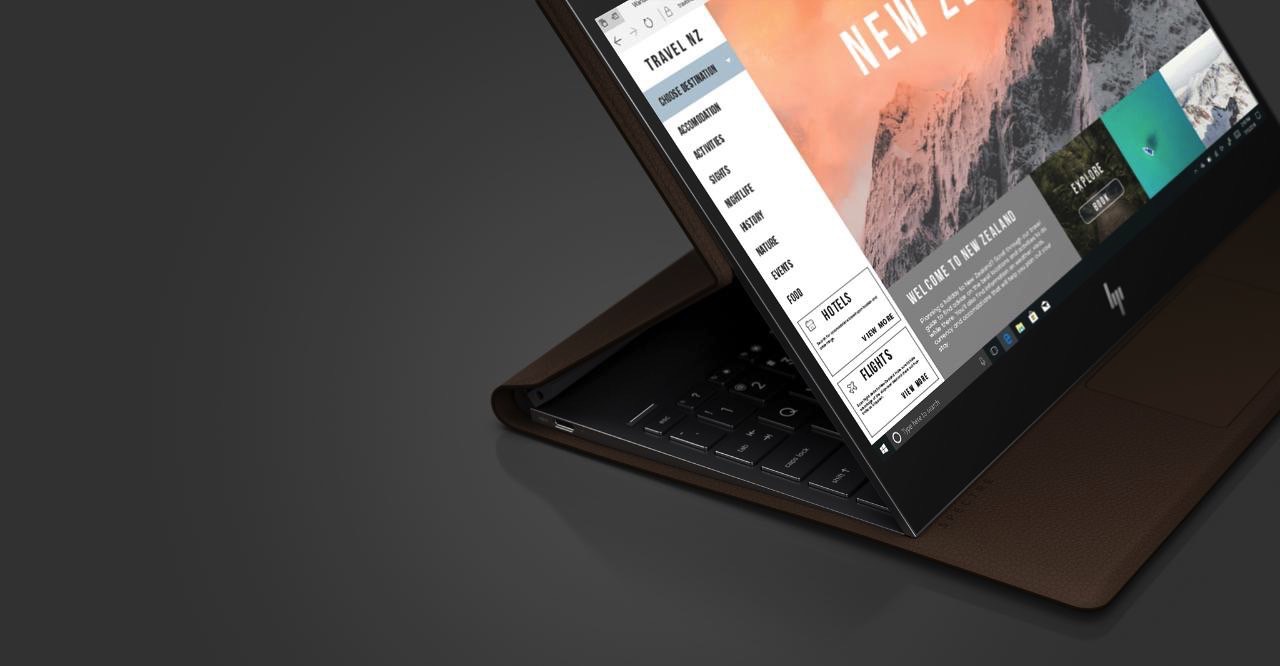 But we do know that it's the leather outer shell that allows you to use the device in various modes, including laptop, media and tablet modes. A unique hinge placed at the middle of the screen is what lets you move the display and set it in different positions on the keyboard dock. Yes, the laptop has a metal frame, but it's all enveloped in leather. From HP's press release:
With one hand, the thin and light device moves effortlessly from a traditional laptop position typically used for productivity, to tent position that neatly tucks away the keyboard for sturdier support on the lap, to tablet position with a built-in tilt for intuitive inking – all made possible by strategically placed magnets and the unique flexibility of leather to act as a natural hinge.
That also means you can't remove the screen from its leather housing — check out the video below:
The fanless notebook isn't just supposed to look good, but also to deliver all-day battery life. It's 18 hours according to HP, as the Spectre Folio has "one of the smallest motherboards in the industry" inside. Always-on 4G LTE connectivity is also on board some models thanks to dual-eSIM and nano-SIM support.
Other specs include a 13.3-inch Micro Edge display with Full HD or 4K resolution, 8th-gen Intel Core processor, 8GB of RAM, 256GB storage, Bang & Olufsen sound, USB-C ports, Windows 10, and Digital Pen support. RAM goes up to 16GB if you need more memory, while storage can be upgraded up to 2TB.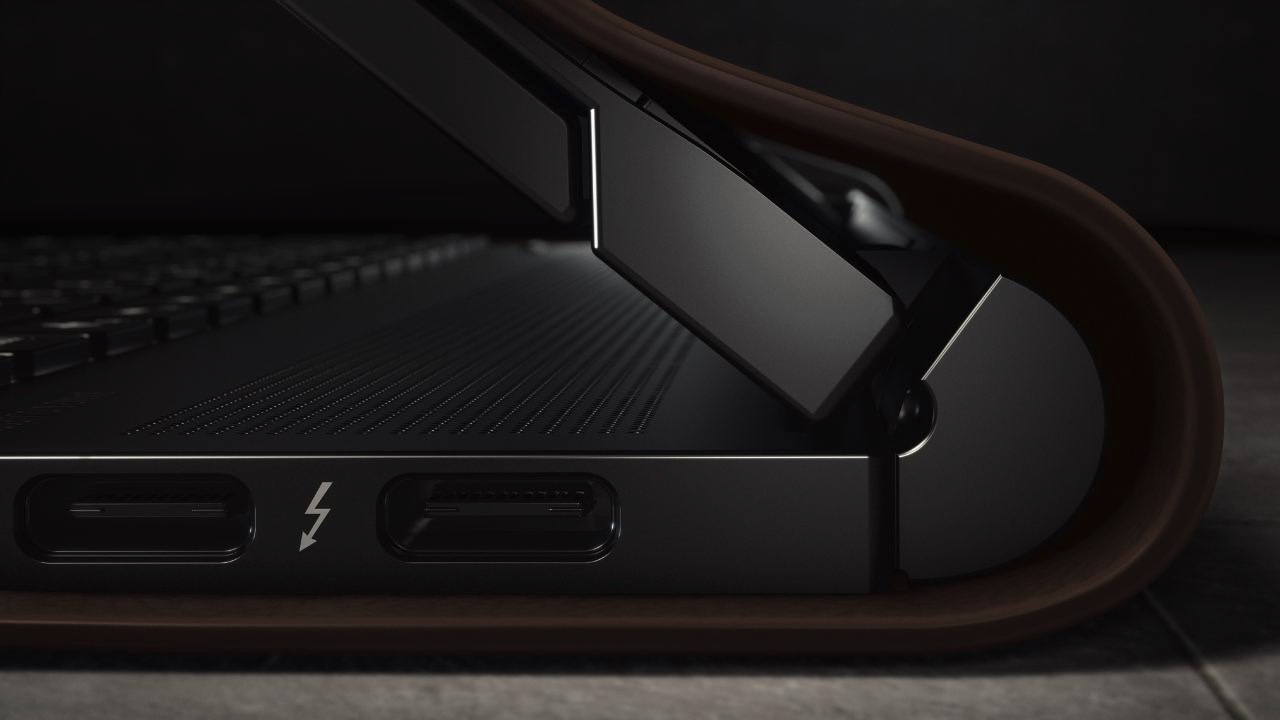 Prices for the Full HD, HP Spectre Folios, start at $1,299 for the Core i5 model, and $1,399 for the Core i7. If you want LTE, that's going to cost you extra, with the price going all the way up to $1,499. You'll soon be able to preorder the device from HP.com and Best Buy.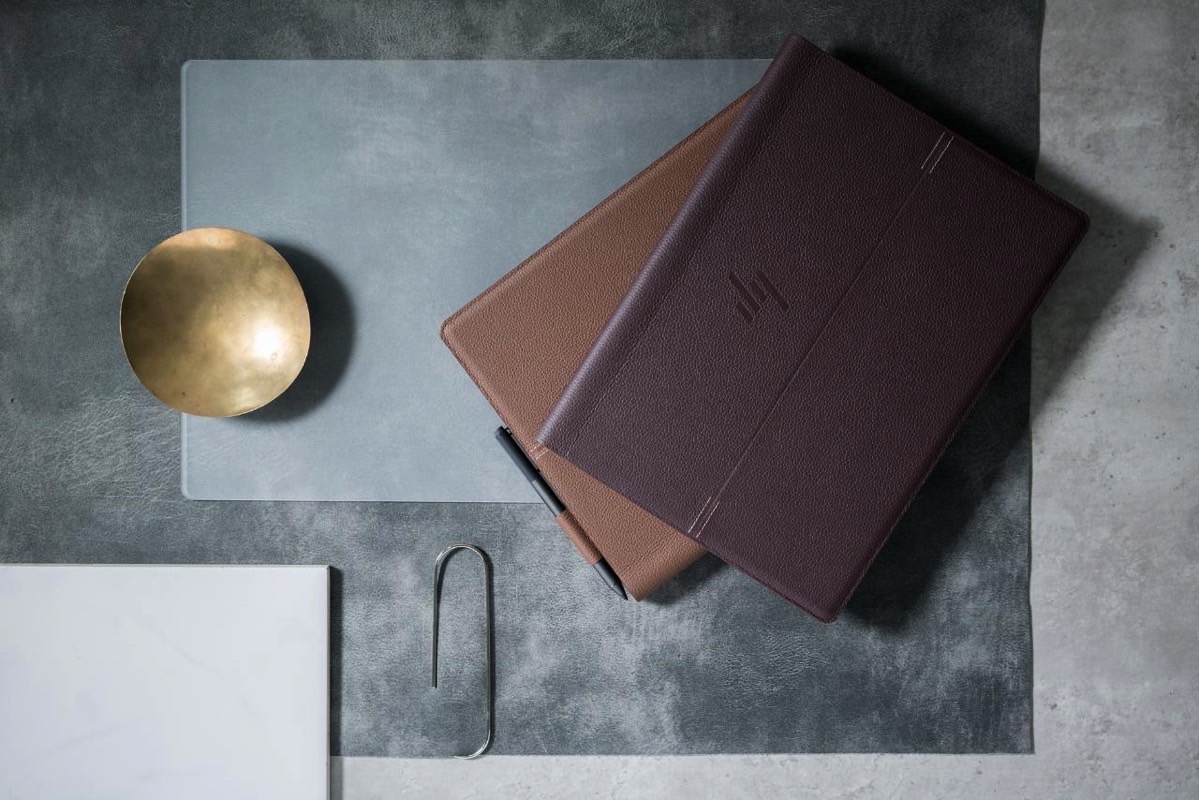 The Cognac Brown versions will launch on October 29th, while the Bordeaux Burgundy and 4K options arrive in December.