The relentless march of technology has produced a world where citizen journalists and activists can push information out to the world at a moment's notice, but it's also turned many of those same people into targets of harassment and in some cases even violence. Now, the most recognizable whistleblower on the planet, Edward Snowden, is launching an app designed to give the private citizens more power in protecting themselves and their property.
The app, called Haven, turns any Android smartphone into a high-powered security device that uses all of the device's capabilities to protect against attacks big and small. It records video, sound, vibration, and detects motion and changes in light, and effectively turns a spare Android smartphone into a watchdog device that can be placed just about anywhere.
"Haven is for people who need a way to protect their personal spaces and possessions without compromising their own privacy," the new app's website explains. "We designed Haven for investigative journalists, human rights defenders, and people at risk of forced disappearance to create a new kind of herd immunity."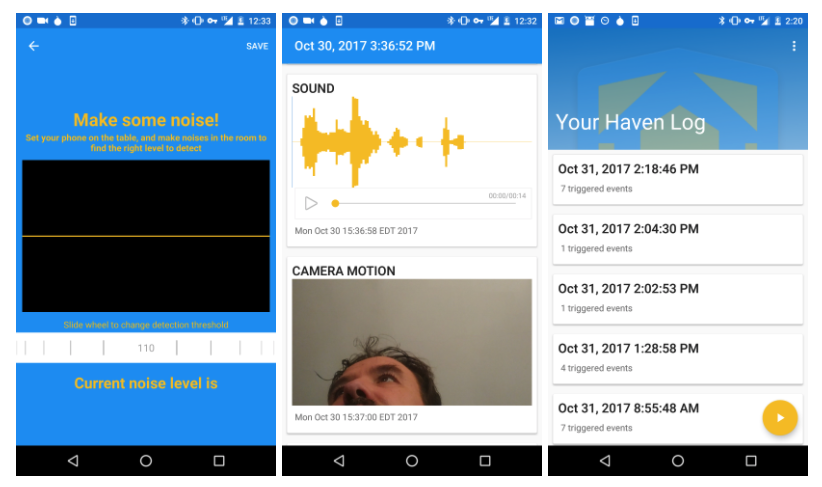 The application works a lot like common smart home security systems. It can be customized to detect whatever you want, making it useful as everything from a motion-detecting camera to a low-key audio recorder. For those who feel at risk of targeted attacks it is useful as a line of defense against vandalism and violence, and since you can stick a smartphone in so many places, it's something of a failsafe that can catch people in the act without them knowing it.
Haven is open-source, allowing tinkerers to customize it as they see fit, but it already has some incredibly vital features including the ability to access activity logs remotely. Additionally, the app can be set up to forward detected events to a separate device via SMS, Gmail, WhatsApp, or the secure messaging app Signal, ensuring that even if the device Haven is running on is compromised, its observations won't be lost.
In a video recorded for the launch of the new app, Snowden references "herd immunity," suggesting that if we reach a point where individuals can protect themselves and their devices against harassment via surveillance, would-be bad guys won't know who is watching and will (theoretically) be dissuaded from committing the attacks at all. You can learn more about the app and download it directly from the Haven website.