On the same day Apple is going after the education market with a cheaper-than-ever iPad that's going to compete directly against affordable Chromebooks, Google is making a different kind of push. The company is looking to improve your entertainment experience on Android by bringing a unified streaming experience to its Google Play Movies & TV app. If that sounds familiar, that's because Apple has a similar app on iPhone, iPad, and Apple TV, the appropriately-named TV app. Now, Google is throwing its hat in the ring with a similar offering.
You won't have to do anything to take advantage of Google's new Google Play Movies & TV features, as long as you're based in the US. That's the first market to get the new update, according to a Google blog post. It's unclear at this time when international Android users will get the update.
Just like Apple's TV app, Google Play Movies & TV will let you search for shows to stream across a variety of services, not just Google's own movies and TV series store. 
Initially, Google Play Movies & TV will support more than two dozen streaming and TV everywhere apps, including ABC, CBS, FOX NOW, NBC, Hulu, HBO NOW, HBO Go, Showtime, Amazon Prime Video, Disney Now, HGTV, BET Now, Comedy Central, and others.
Notably absent from the list is Netflix, but that may change down the road. Google says that it will continue to add more partners over time, though it's not clear if the company will ever make any headway with Netflix, which is always reluctant to give any other company access to any viewership data.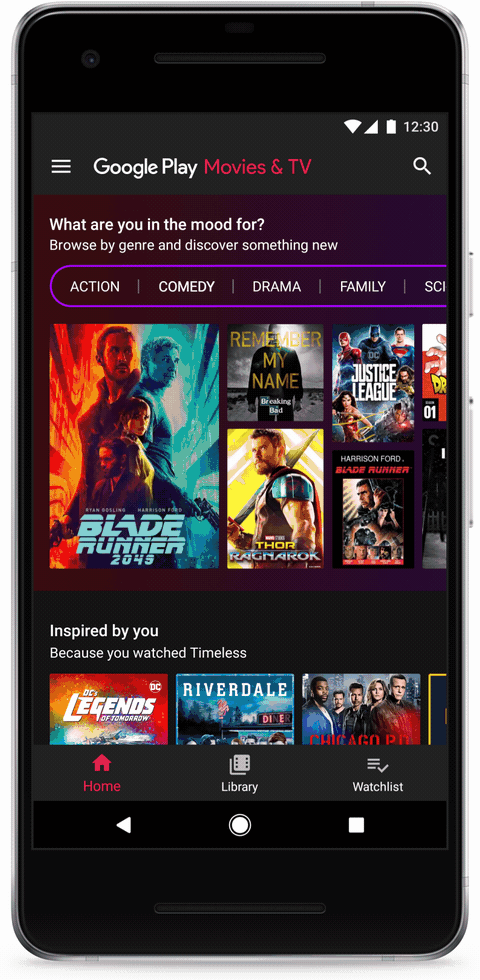 Once you've updated your app, you'll be able to search for a show you want to watch right inside the Google Play Movies & TV app. Google will then show you which streaming services have that particular title, and you'll be able to select the one that you prefer. The app will then open the application that matches your selection, whether it's Google's own app, Hulu, Amazon, or any other supported service. You'll also be able to cast the show on your TV from there.
The new Google Play Movies & TV app also comes with a discovery tool that should help you narrow down your search and find exactly what you want to watch, without having to endlessly go through current titles in each of the streaming apps you might have installed on your Android device. 
Google says the app will learn what you like based on what you watch and what you thumb up or down.
Finally, Google Play Movies & TV will also let you save shows and movies to watch later. Just long press on a title to add it to your watchlist queue.