The launch of Apple Maps on iOS 6 was famously a bug-riddled affair. Along with some frustrating usability issues, the original iteration of Apple Maps delivered inaccurate mapping information far too often. As a quick personal aside, I once showed up late to a wedding because Apple Maps bizarrely sent me to an abandoned schoolyard instead of the appropriate venue. To its credit, Apple quickly conceded that improvements had to be made, with Apple executive Craig Federighi even promising iOS users that Apple would "triple down" on improving the software.
Years later, Apple Maps has improved by leaps and bounds. While iPhone users once opened up Apple Maps at their own peril, Apple Maps today is about as helpful as any other mapping software out on the market. I'd even go so far as to say that certain Apple Maps features have since surpassed what one can find on Google. While I still prefer Google Maps for driving, I think that public transit and walking directions on Apple Maps are far more intuitive and helpful than Google's.
All that said, there are still some areas where Google Maps outclasses Apple Maps. Tackling this topic head-on, former Apple employee Justin O'Beirne recently put together an engrossing and impressively exhaustive report which highlights a few areas where Google is seemingly light years ahead of Apple.
As one quick example, O'Beirne notes that the detailed mapping information Google has for small cities is far superior than what one finds on Apple Maps. So while mapping data on Apple Maps for large cities like New York City and Los Angeles may be sufficiently comprehensive, Google Maps has a leg up once we venture away from large metropolitan areas.
Illustrating this point, O'Beirne posts photos of what his rural hometown looks like on Google Maps versus Apple Maps: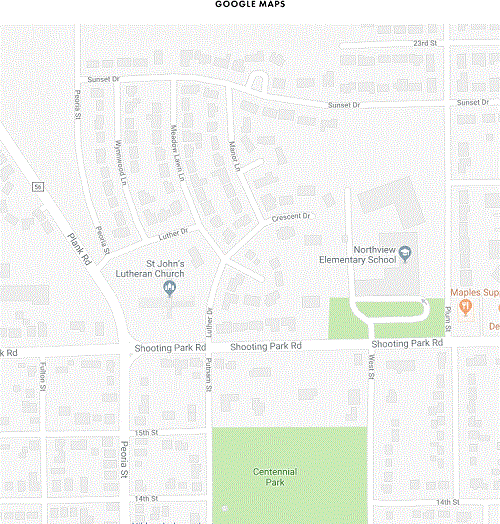 And as you can tell below, information from the same area in Apple Maps is much more sparse: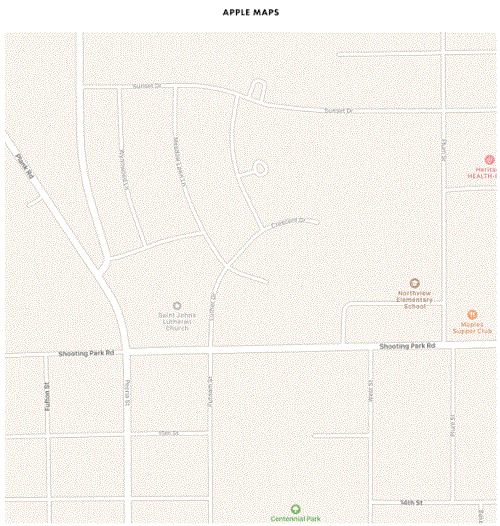 "Apple's parks are missing their green shapes," O'Beirne writes. "But perhaps the biggest difference is the building footprints: Google seems to have them all, while Apple doesn't have any."
Interestingly enough, O'Beirne points out that the building footprints are relatively new, and that Google has been steadily adding such data over the past year.
The full breadth of O'Beirne's work here is remarkable, and if you're the least bit interested in mapping, you'll definitely want to check out the full post over here.