The next time you load Google Maps on your iPhone or Android device, you might notice something unusual. It'll look different than what you're used to. It might not happen soon, but the change is coming.
Some people might find that Google Maps now resembles Apple Maps when it comes to color choices. That's because Google gave its main navigation app a big design makeover, one that we knew was coming. Google Maps will now reflect your surroundings more accurately. That's the purpose of the new color choices across the app.
But that's not the only change Google announced on Thursday. Google Maps is getting even more AI features. Some are expected upgrades, like Immersive View for routes. Others are brand new, like support for using Maps as a sort of Google Search replacement to find whatever you might be looking for around you.
What's the deal with the new Google Maps colors?
One iconic Google Maps color choice is the yellow Google uses for roads. They stand out better that way. But that's changing in the near future. The yellow is going away, which will be quite jarring to longtime users. Instead, you're going to get shades of gray. This is similar to what you might have experienced in Apple Maps if you use Apple's Maps alternative on iPhone or the web.
Other color shades will also change, and it's all part of Google's desire to help you better understand your surroundings. In addition to the color changes, you'll see more realistic buildings. Also, highway exits will be improved so you better understand how many lanes you need to cross to get to your exit.
The Google Maps redesign won't be available worldwide, at least not at first. It'll start rolling out in 12 markets in the US, Canada, France, and Germany in the coming months.
In the US, Google Maps will also tell you if there are HOV lanes. In Europe, Google will rely on AI to expand speed limit information to 20 countries. These features will be available on iPhone and Android.
More AI in Google Maps
It's not just the new color palette that will help you understand your surroundings better in Google Maps. Search with Live View is another feature that will let you get around while discovering new neighborhoods on foot. It's now called Lens in Maps and uses AI as well as augmented reality (AR) to offer information about nearby points of interest.
Tap the Lens icon, raise the phone, and the camera will do everything else for you.
Furthermore, Immersive View for routes is finally rolling out. Announced at I/O 2023, the feature uses AI to offer you a better look at your planned trip that requires Google Maps navigation:
Say you want to bike along the water to the Palace of Fine Arts in San Francisco. Just request cycling directions, then tap the Immersive View preview to see your route in a stunning, multidimensional view from start to finish. You can prepare for each turn as if you were there with detailed, visual turn-by-turn directions, and use the time slider to plan when to head out based on helpful information, like simulated traffic and weather conditions. That way, you can easily avoid riding during rainy weather or heavy traffic.
The feature is rolling out in various cities around the world and will be available on iPhone and Android.
Google Maps becomes… Google Search?
Maybe the biggest AI update Google announced on Thursday concerns the overall Google Maps experience. Google wants you to search for anything in the app. Like looking for "animal latte art" or "pumpkin patch with my dog." These are examples that Google actually offers.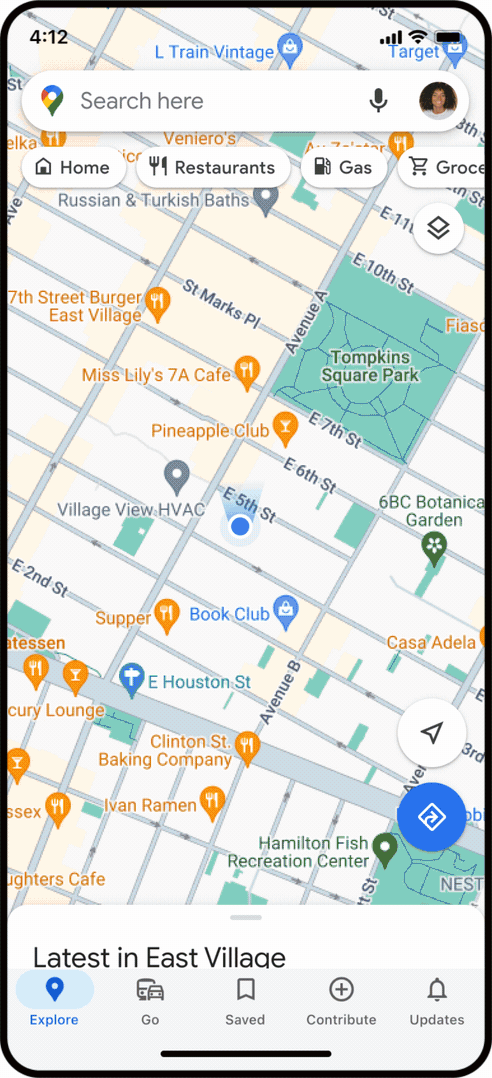 Google will then offer you photo-first results of what you're searching for. Google Maps uses AI and advanced image recognition models to scan the billions of photos users upload to Maps. Tapping a photo will let you navigate to the location where it was taken.
The improved search in Google Maps feature will roll out this week in the US, UK, France, Germany, and Japan.
The company also wants you to help you discover things to do around you with the new Google Maps feature:
So if you're in Tokyo, you could search for "things to do" to see thematic place suggestions like "anime," "cherry blossoms," or "art exhibitions." Tap on the places that interest you to learn more, and even save the options to a list if you want to check them out later.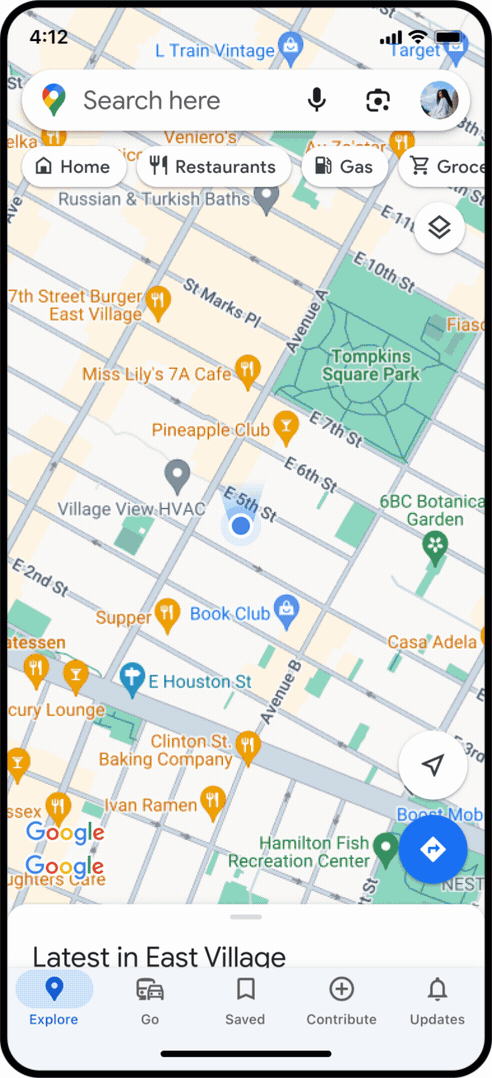 Google also plans to organize the results better to "spark your imagination." The thematic results for activities and dining will roll out globally in the coming weeks.
Better EV charging information
Rolling out this week globally is another useful Google Maps feature that electric car owners should appreciate. The iPhone and Android app will offer even more information about EV chargers. The app will tell you if a charger is functional and the charging speed it can offer. That way, you should waste less time searching for the right charger, and reduce the risk of running into units that aren't operational.