Some reports claim the Galaxy S9 phones will be unveiled in January at CES, while others say Samsung will hold a regular press conference a month later at MWC. Either way, these reports seem to confirm the Galaxy S8's delayed launch was just an exception, and that Samsung will return to early releases going forward.
The increasing number of Galaxy S9 rumors paint the same general picture. The phone will be strikingly similar to the Galaxy S8 when it comes to overall design, although the Galaxy S9 should bring over better hardware, and a dual-lens camera for the Plus-sized model. These rumors also say the phone will have an even higher screen-to-body ratio, which means the phone should have even smaller top and bottom bezels.
A few days ago, BGR showed you exclusive renders of the alleged Galaxy S9, packed in a protective case. Let's have another look at it: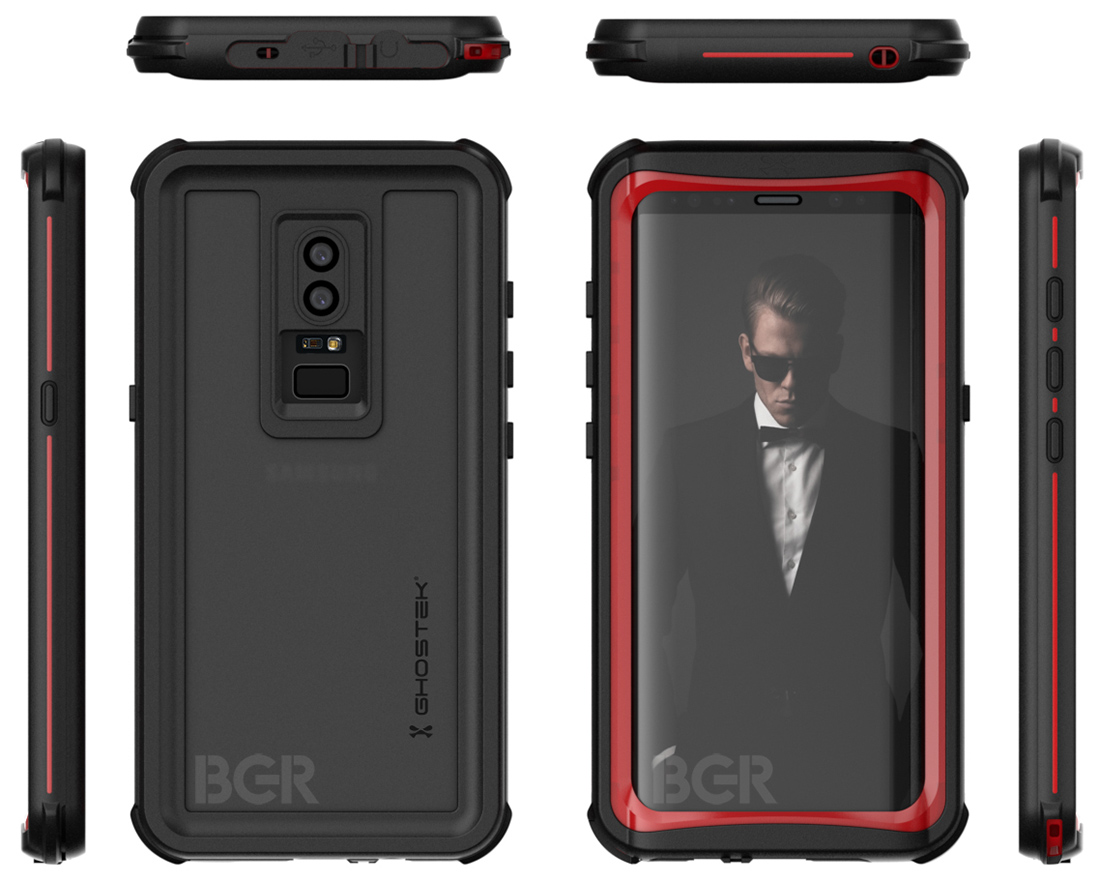 Benjamin Geskin, a leaker that made a name for himself earlier this year with his diverse, and often contradicting, iPhone X leaks, created Galaxy S9 renders of his own.
https://twitter.com/VenyaGeskin1/status/935238694327418881
Geskin' Galaxy S9 concept images seem to be based on the recent leaks and rumors. The overall design is similar to the Galaxy S8. However, the bottom bezel is almost gone, making room for even more screen real estate. On the back, the dual camera has a vertical orientation, and the fingerprint sensor is located in a central position, right under the camera.
https://twitter.com/VenyaGeskin1/status/935456505956093952
That said, the Galaxy S9 and Galaxy S9+ will not have the exact same design. A report from a trusted leaker said a few days ago said only the Plus model will have a dual camera like the Galaxy Note 8, while the regular Galaxy S9 will get a single camera setup like its predecessor.
Assuming Samsung plans to reduce the bottom bezel of the Galaxy S9 as imagined in these renders, one could easily argue that Samsung is following Apple's lead, again. The iPhone X has an all-screen design, except for the top notch, with the display extending from corner to corner. Comparatively, the Galaxy S8 has symmetrical top and bottom bezels, while the side bezels are almost imperceptible, as the screen curves around the edges.