For a few months now, Galaxy S9 leaks dominated most news cycles, with more and more details being revealed about Samsung's next big thing. However, the biggest revelations came over the past few days, thanks to Reddit posts from users who have actually used Galaxy S9 prototypes, as well as insiders with access to Samsung's marketing materials for the upcoming flagship handset.
It turns out, however, that an Asian-based leaker has been posting plenty of Galaxy S9 secrets on twitter for months how.
Twitter user @bang_gogo_ replied to Roland Quandt on Twitter the other day, following his massive Galaxy S9 leak that was posted on WinFuture, with screenshots of his own Galaxy S9 revelations, from design details down to the way Samsung will promote the phone. Let's check them out!
The Galaxy S9 should be more durable than the Galaxy S8, featuring a metal chassis made of aluminum series 7000.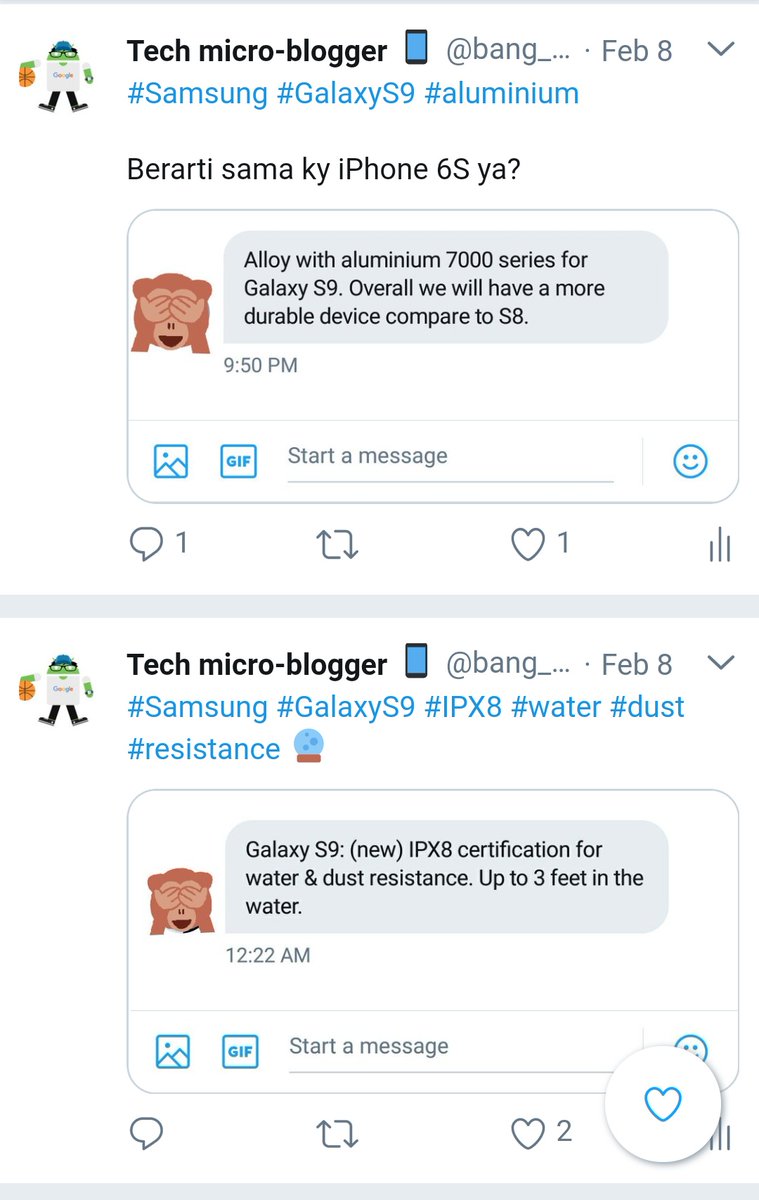 When it comes to specs, the Galaxy S9 will have 4GB of RAM and 64/128GB storage, while the Galaxy S9+ will have 6GB of RAM and 64/128/256GB storage.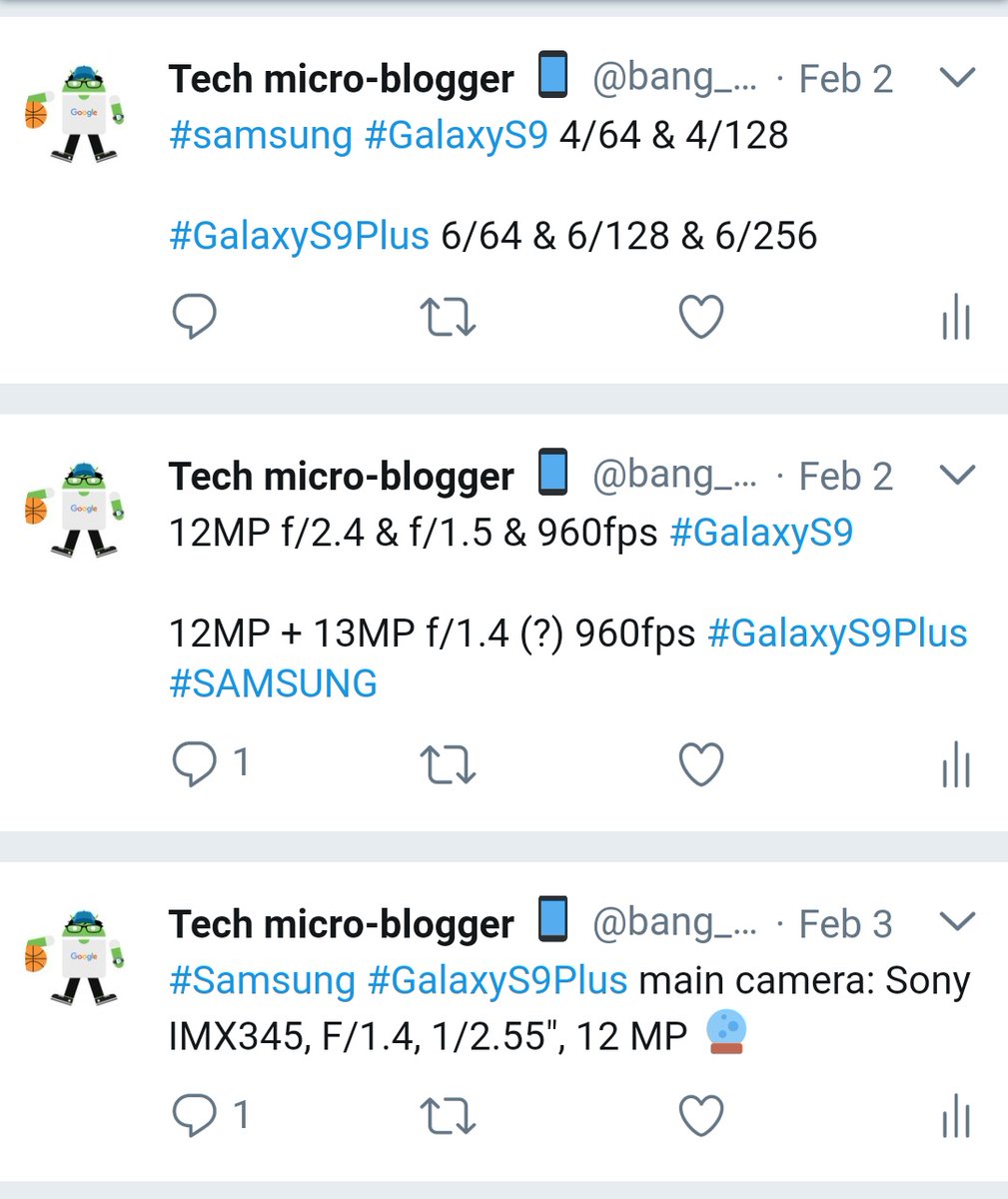 The main Galaxy S9 camera features a Sony IMX345 12-megapixel sensor with a variable aperture (F/1.4 and F/2.55). The Plus model is getting a secondary 12-megapixel camera.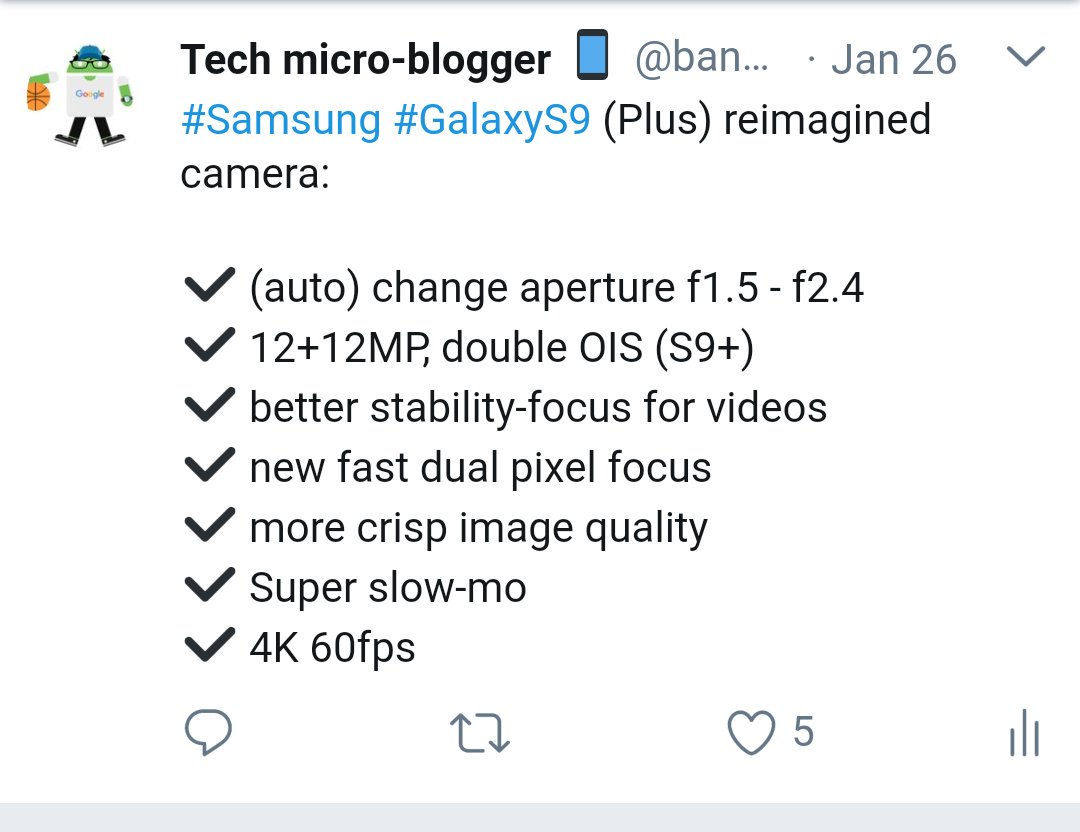 The Galaxy S9+ camera delivers better stability and focus, new Dual Pixel focus, super slow-motion video and 4K video recording at 60 fps.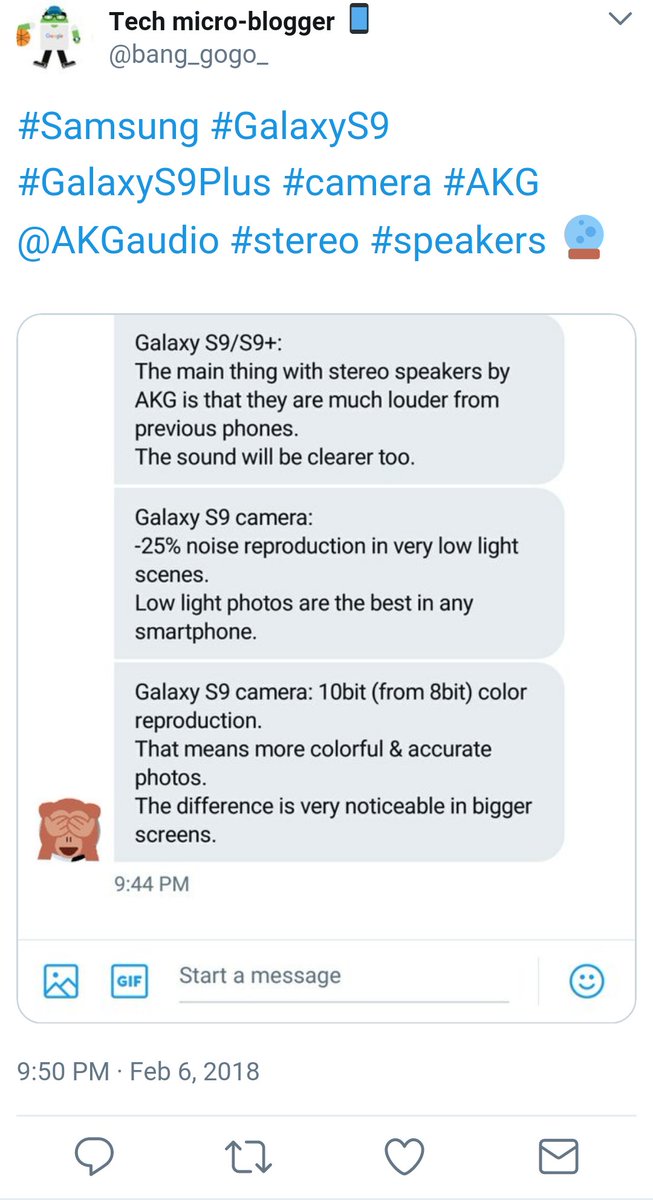 The front-facing camera setup gets a secondary 3-megapixel shooter that's used for iris scanning purposes and 3D "Animoji."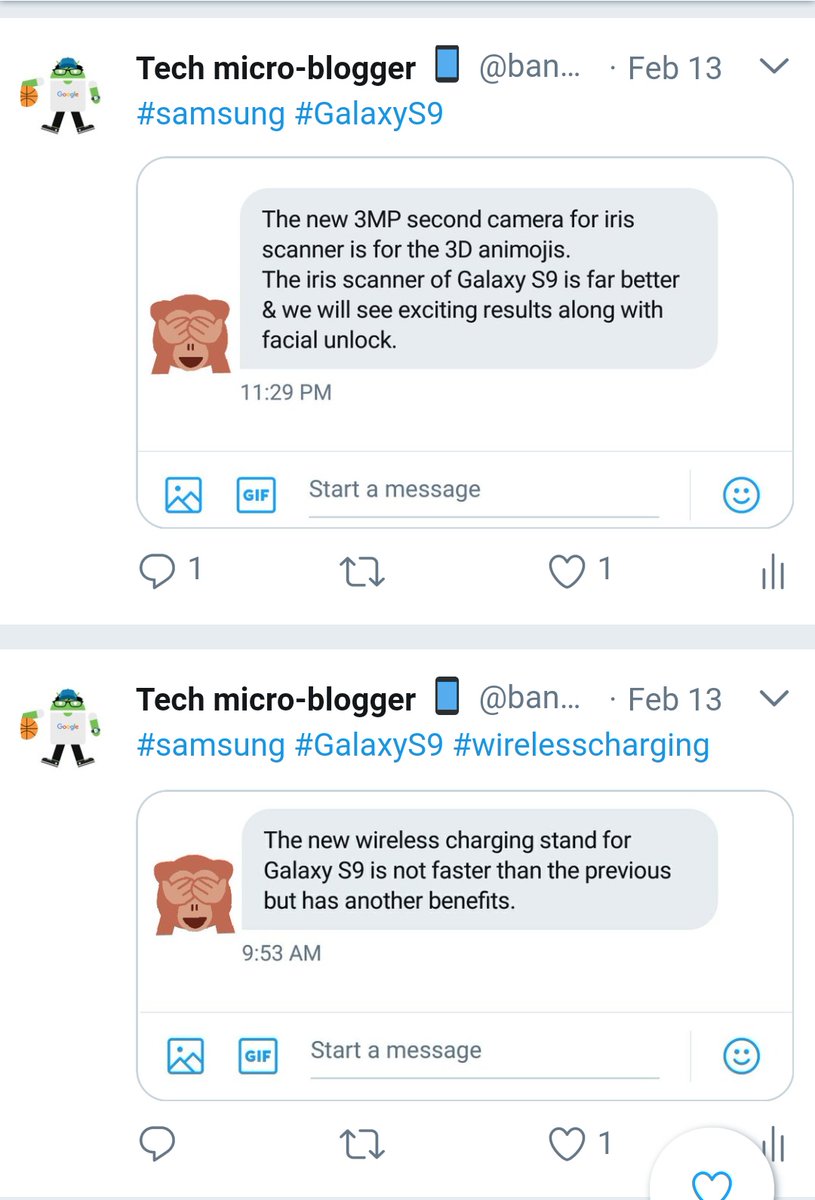 Speaking of Animoji, the Galaxy S9 will let users create 3D animations of their faces, complete with masks and masks that can be added after taking the photo.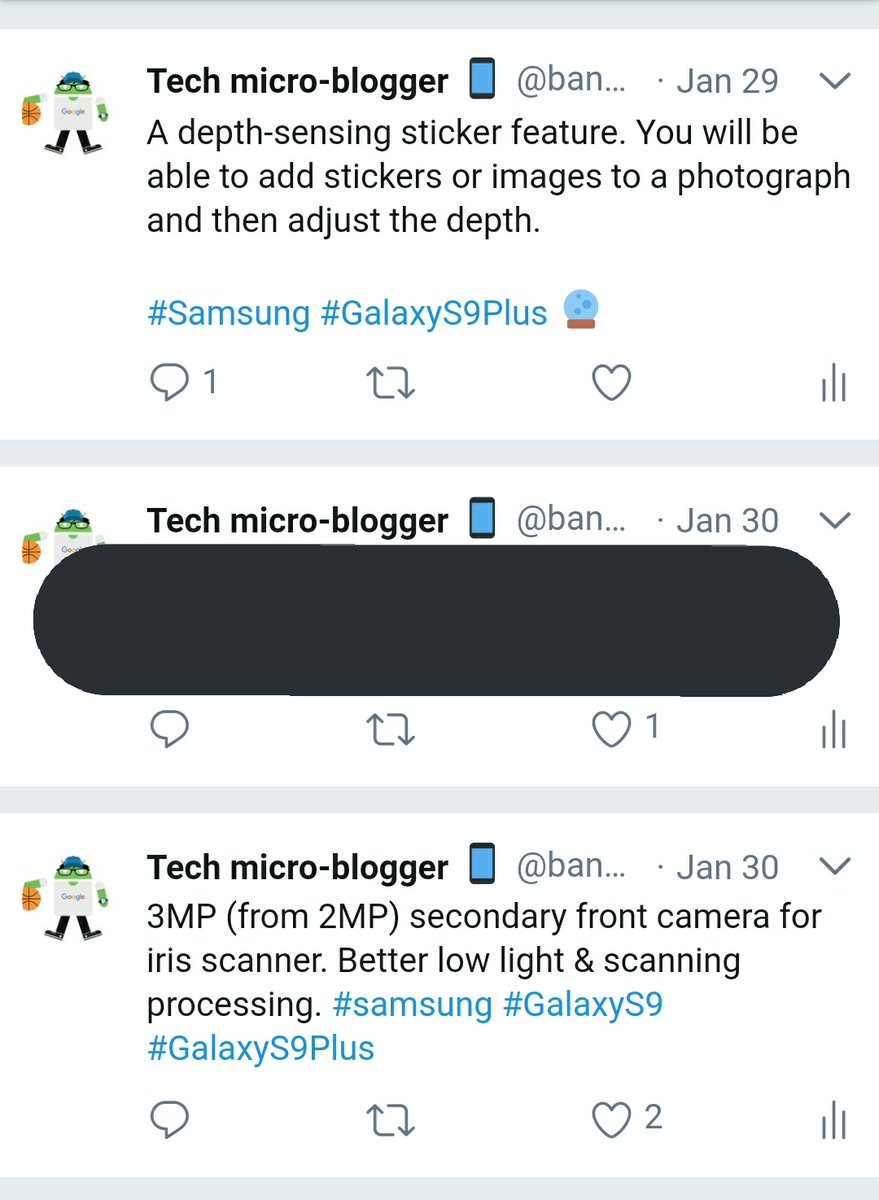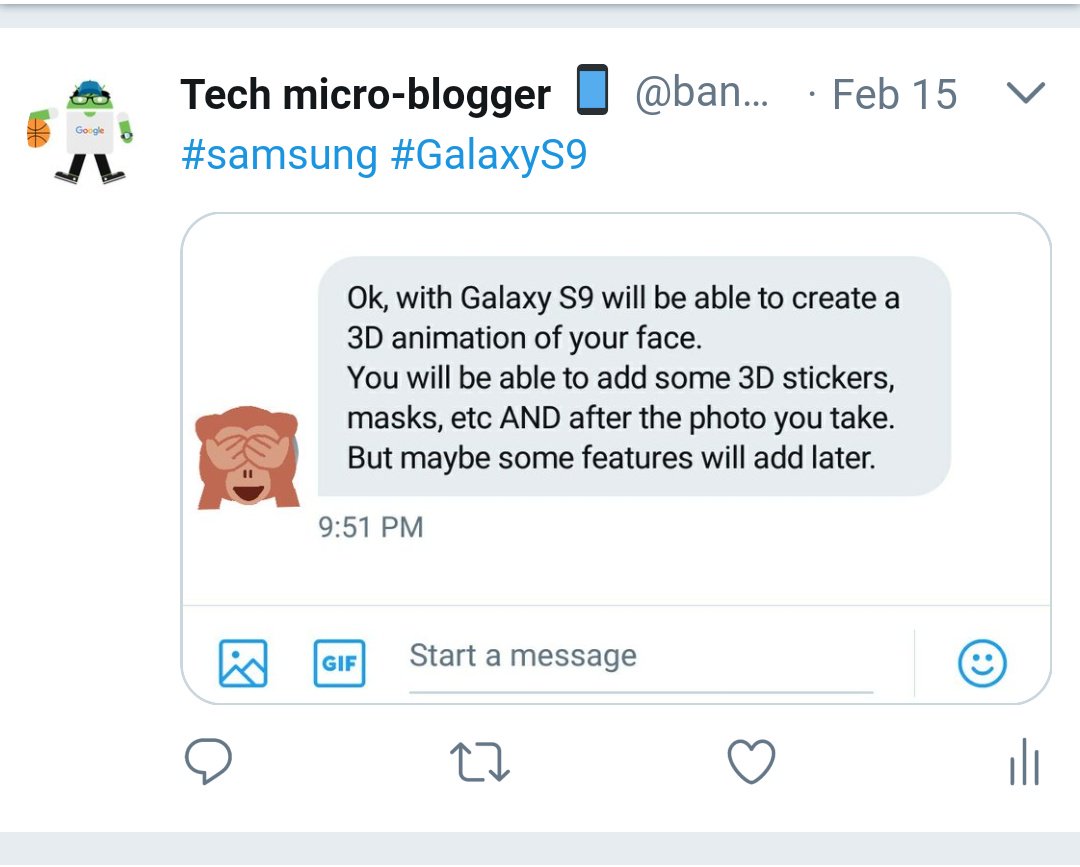 The phone will have stereo speakers fine-tuned by AKG, which are supposed to be louder than previous Galaxy S speakers.
The Galaxy S9 and Galaxy S9+ will come with 3,000 mAh and 3,500 mAh batteries, the leak says. Overall battery life is expected to increase by 20% compared to last year's models. There's better anti-aging tech on board too, apparently, and wireless charging won't be faster than on the Galaxy S8.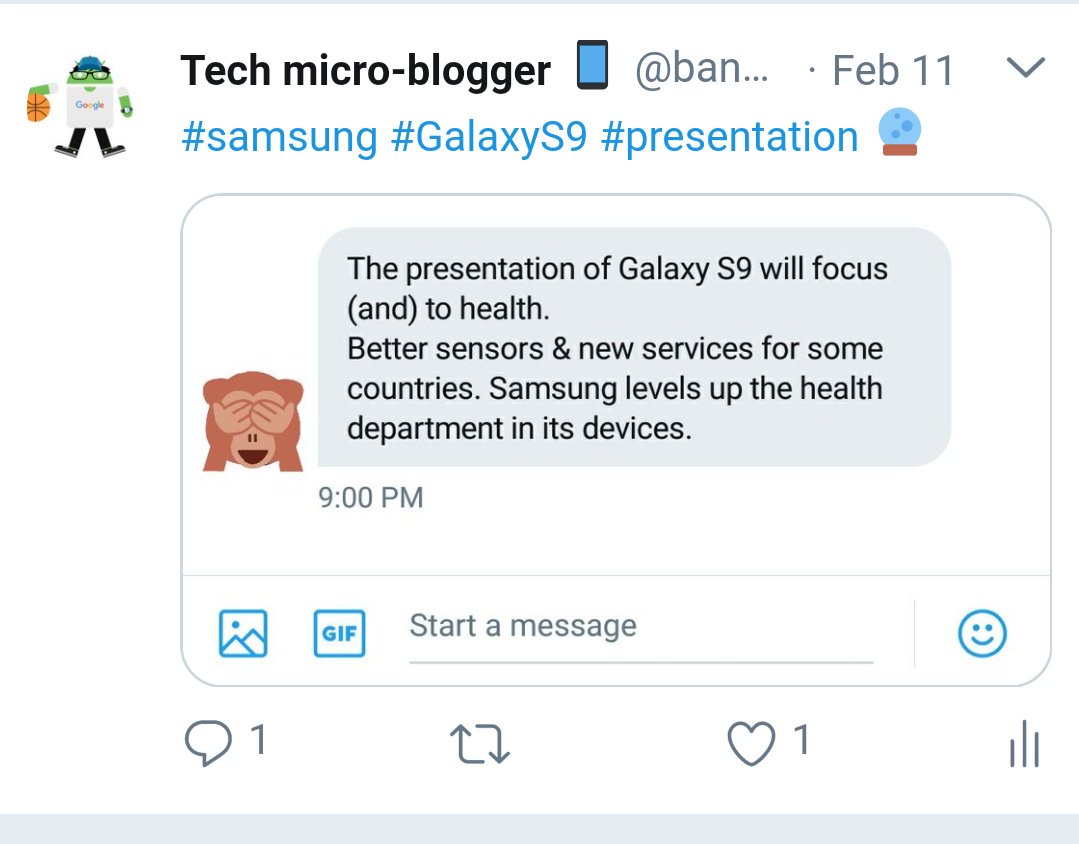 Samsung will also focus on health features during the presentation, introducing new, unspecified, services for some markets.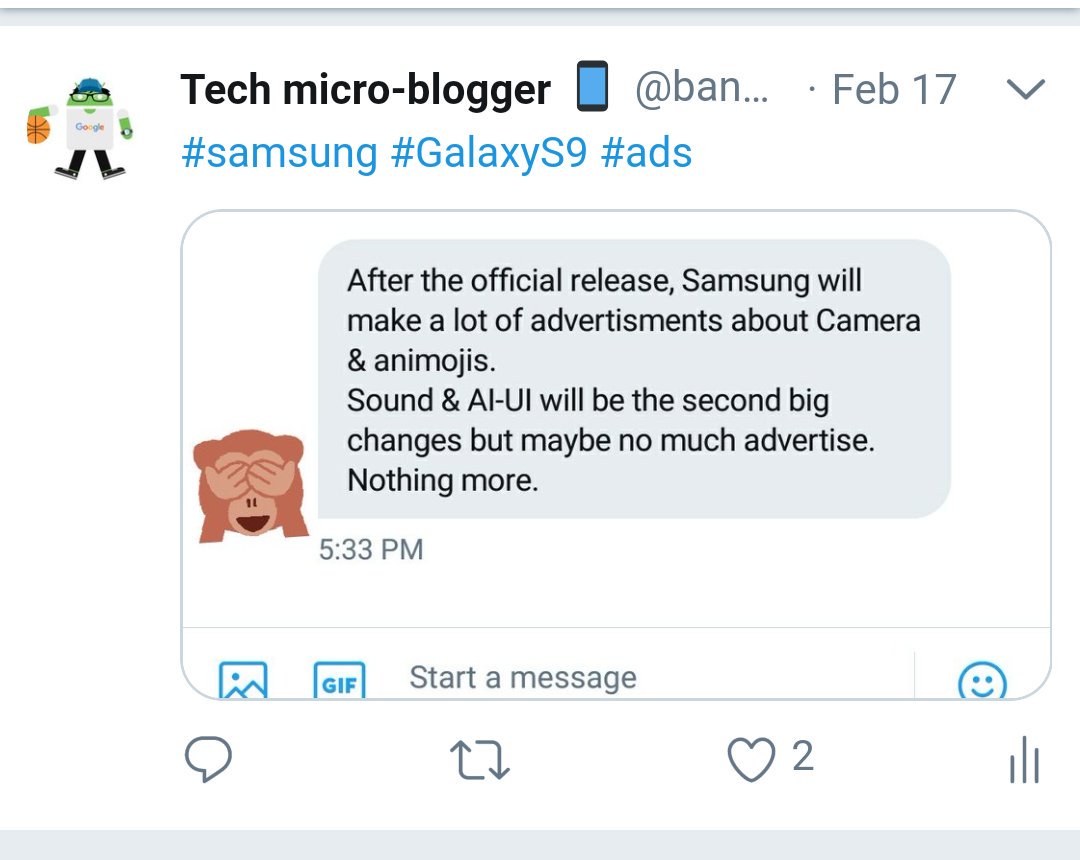 When it comes to ads, Samsung will focus on the camera and 3D emoji. The sound experience and the AI user interface may also be featured in commercials.
Given that we've seen most of these rumors pop in various reports over the past few months, I'd say that @bang_gogo_'s messages, posted online from January 26th through February 17th, are definitely believable.
Samsung will unveil the Galaxy S9 series in just a few days in Barcelona, Spain.