We saw the exciting concepts, and we saw the leaked Galaxy S8 case mockups, but the following renders might actually show us the real thing, complete with actual measurements of Samsung's hotly anticipated new flagship smartphones.
Obtained by GSM Arena from an unnamed case maker, the following Galaxy S8 renders come complete with measurements and comparisons to Samsung's Galaxy S7 models.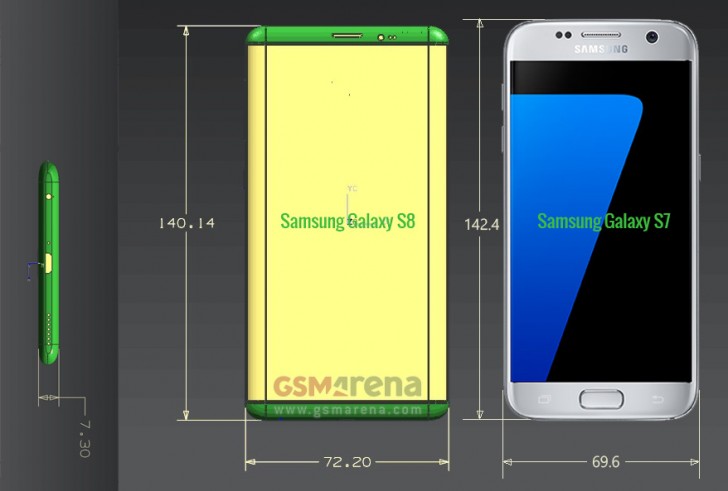 The Galaxy S8 is said to measure 140.14 x 72.20 x 7.30 mm, which is about as tall as the Galaxy S7, but slightly wider. The handset pictured here has much smaller top and bottom bezels compared to last year's phone. The Galaxy S8 will also retain the 3.5mm headphone hack, the image above indicates, but won't feature a USB-C port.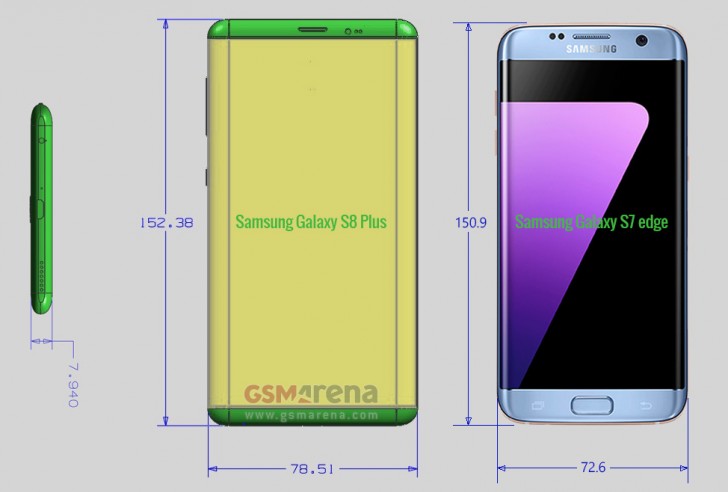 The Galaxy S8 Plus is the bigger version of the phone, which is supposed to offer the same overall design, as well as the same bottom ports and speaker placement. The phone should measure 152.38 x 77.61 x 7.940. That would make the Galaxy S8 slightly taller and wider than last year's Galaxy S7 edge.
An extensive preview from Samsung insider Eldar Murtazin said the phones will be as big as their predecessors, but they will have an all-screen design with no physical buttons. The report also said the phones will retain the 3.5mm headphone jacks and that they'll have USB-C connectivity as well.
Samsung is expected to release the Galaxy S8 in mid-April, although the phone should be unveiled either in late February or in March.