With fresh Galaxy S8 and Galaxy S8+ leaks now popping up each and every day, Android fans are getting more eager than ever to see Samsung unveil its hot new flagship smartphones. In fact, Google searches for the Galaxy S8 have now surpassed searches for the iPhone 8 by a meaningful margin. That might seem like a no-brainer since the iPhone 8 is still six months away from being released, but search levels for unreleased iPhones are always off the charts — even more so this year, considering we're in store for our first major iPhone redesign since 2014.
We've heard plenty about Apple's next-generation iPhone 8 design, and it sounds like it's going to be fantastic. Of course, those are all just unconfirmed rumors right now. Hearing and seeing are two very different things, and we've seen with our own eyes how incredible Samsung's new design is going to be when the Galaxy S8 and Galaxy S8+ are unveiled one week from today. Now, a fresh set of leaked photos give us one of our best looks yet at exactly how impressive Samsung's new flagships are going to be.
At this point, we have probably shared more than 100 different leaked photos, videos and renders of Samsung's upcoming Galaxy S8 and Galaxy S8+. The handsets, which are set to be unveiled next week during a press conference on March 29th, are two of the most hotly anticipated smartphones of 2017.
The leaks have been plentiful indeed, but most of them show the new phones either powered off or with the dark lock screen showing. Images like these give us a good look at Samsung's overall design, but a new set of leaked photos includes two pictures in particular that really emphasize just how incredible Samsung's achievement is with the Galaxy S8's design.
Here they are: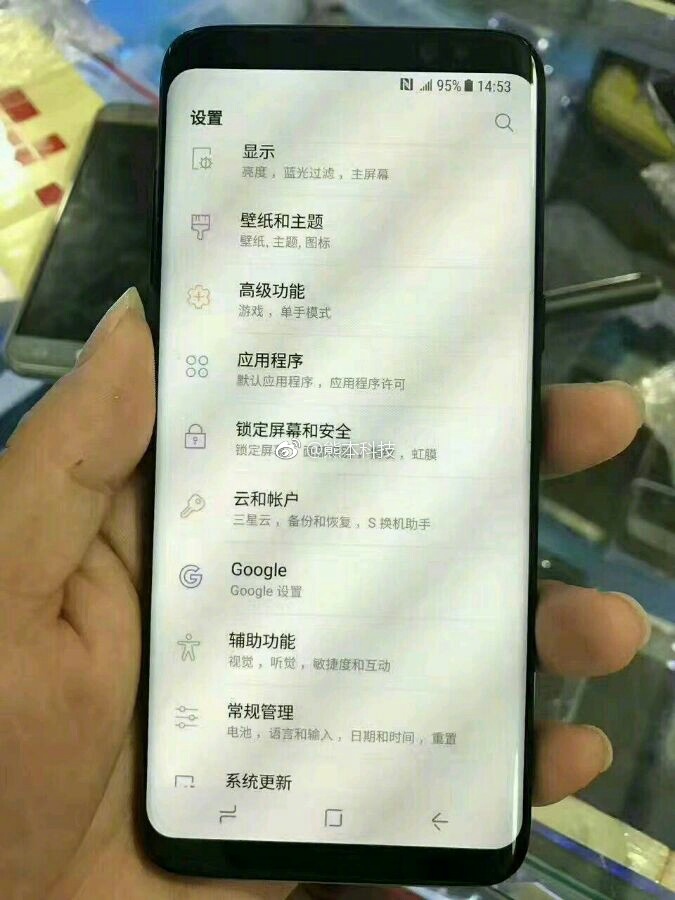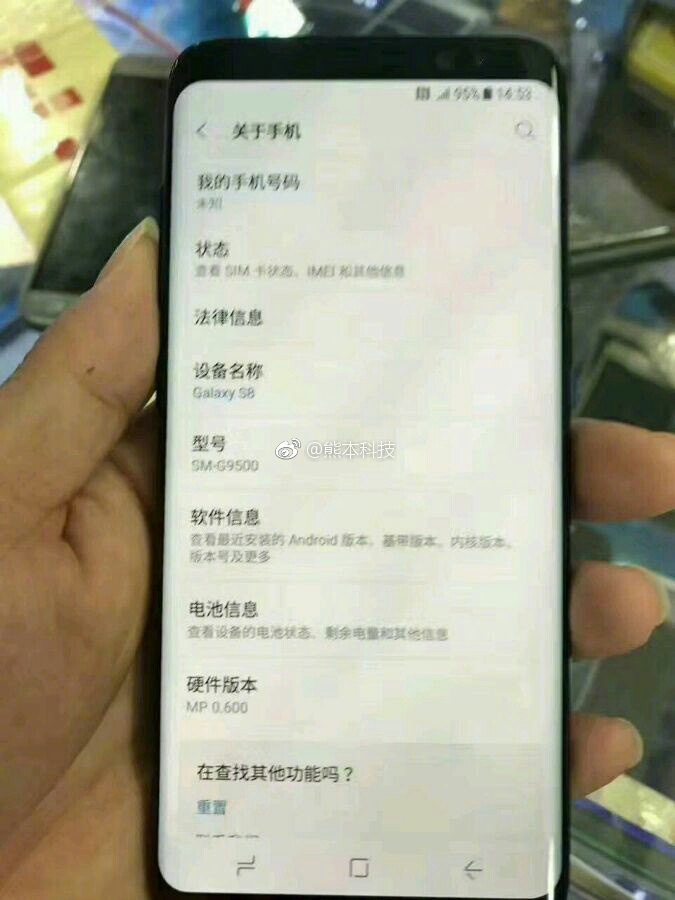 What's so special about these photos, which were posted to Weibo on Wednesday morning by an anonymous user? Because the Galaxy S8 pictured here is powered on with the Settings screen in view, the entire display is lit white. That means we're able to see just how far to the sides and to the top and bottom Samsung's new Super AMOLED display stretches… and it's magnificent.
Samsung removed the home button from the front of the Galaxy S8 and Galaxy S8+, relocating the fingerprint scanner to the back of the phone. While this might not be the best move as far as usability is concerned, it means the company was able to rework the phone's internal components and significantly shrink the size of the bezels above and below the display. It's not quite the "all-screen" smartphone that users are clamoring for, but it's closer than any mass-market smartphone has ever been.
The new Galaxy S8 and Galaxy S8+ are expected to be released on either April 21st or April 28th following their unveiling next week.