Samsung's Galaxy S8 can't get here soon enough. Leaks and rumors have painted a very clear picture of the phone: it's going to be a device like nothing Samsung has made before. Sure, it'll have curved edges and great OLED displays, but these displays will be bigger and better than anything we've seen on a Galaxy S phone so far. And for the first time in years, this accomplishment will be achieved without increasing the phone's size compared to its predecessor.
Now, a brand new leak shows us exactly how impressive this all-screen Galaxy S8 design will be.
The image below shows us what seem to be screen protectors for the Galaxy S8 and Galaxy S8 Plus. According to Android Police, they're the closest thing we've had so far to seeing the real display design headed to the Galaxy S8.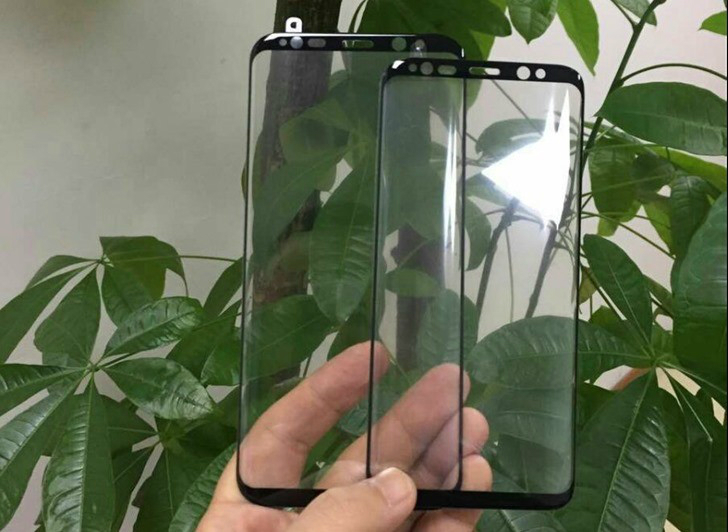 Mind you, these are not Galaxy S8 components that will go on top of the actual OLED displays. Instead, they're the kind of accessories that you can expect from other companies.
"Based on what we've heard from our sources, who attest these panels are a very close match to the actual devices, these images are the best representation we've seen yet of the unreleased Samsung phones," Android Police says.
The image was first posted on a Twitter account a few days ago, and it started making the rounds of Android blogs yesterday.
Według mojego dostawcy szkieł S8 nie będzie miał wersji flat O.o Ma być S8 i S8 Plus. Do tej pory się nie mylił… pic.twitter.com/sExMoISPY4

— DforDesign (@dfordesign) January 16, 2017
What makes these panels more believable than the plethora of recent Galaxy S8 case leaks is the sensor and camera arrangement on the top bezel — and wow, that bezel is small. Android Police notes that there's space for an iris sensor up there, a detail not observed in previous renders. And yes, there's no home button on the lower bezel, which means it could be embedded into the phone's screen.
The blog also noticed one other design feature in this image that has not been seen on any other smartphone. It appears that the display's corners will be round themselves, the site notes, which is "a very significant design change compared to almost any other smartphone on the market." The image also seems to indicate that there's not going to be a flat Galaxy S8 this year, but that's just speculation at this point.
Samsung is expected to show the Galaxy S8 behind closed doors at MWC next month, and unveil the product during a media event in late March.