Samsung has a serious problem on its hands: the "safe" Galaxy Note 7 replacements that should not explode keep blowing up. Making matters worse is the fact that the company is still staying quiet. In addition to the Galaxy Note 7 that exploded last week inside the cabin of an airplane before take off, at least five similar cases have been reported so far. The list includes the Galaxy Note 7 device that sent its owner to the emergency room — an incident that Samsung apparently tried to hide.
DON'T MISS: Under no circumstances should you buy a Galaxy Note 7
A Galaxy Note 7 exploded at a burger king in South Korea, as seen in the following video. The phone caught fire on a table, and a restaurant employee had to use protective gloves to handle the phone.
In addition to the handset in the video above, another Galaxy Note 7 replacement unit exploded in South Korea, Joins reports.
A Galaxy Note 7 blew up in Taiwan, according to Apple Daily, and the user posted images that show the device was a replacement unit, therefore a handset that's not supposed to go up in flames. A 26-year-old woman was walking her dog in the park when the phone exploded in her back pocket. The woman bought the Note 7 in late August and then had it replaced on September 27th.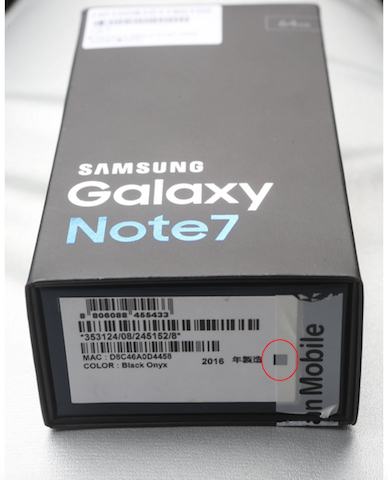 Consumers' Foundation of Taiwan has called on Samsung to suspend sales of the phone in the country, saying that selling the phone is akin to "sending bombs to customers."
Finally, KSTP reports that a teenager in Farmington says a Galaxy Note 7 replacement phone melted in her hand. 13-year-old Abby Zuis felt a "weird, burning sensation" in her thumb while holding her Galaxy Note 7 on Friday afternoon.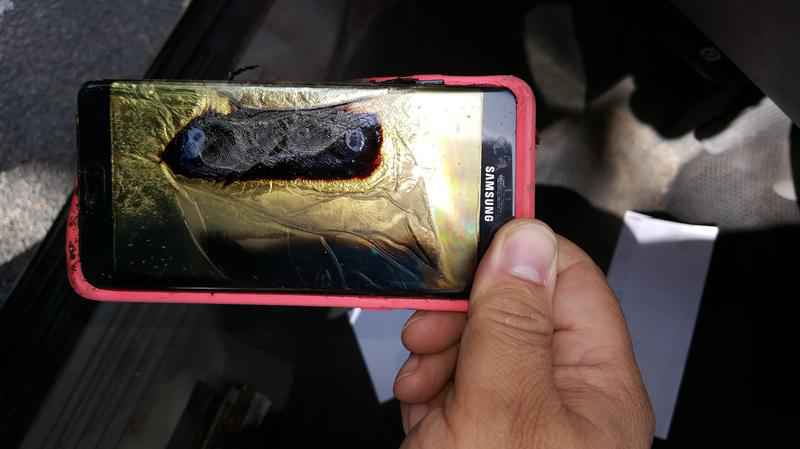 "It felt like pins and needles except a lot more intense," she said.
Her father provided showed proof that the phone was a replacement unit received on September 21st for the faulty Galaxy Note 7 that was originally purchased in August. "If the new phones that are supposed to be the replacement aren't doing what it's supposed to, there's no reason my daughter or someone to be injured by their phone," he noted.
You can read more about the Galaxy Note 7 plane explosion here, and about the incident that sent a man to the emergency room at this link. Meanwhile, BGR is maintaining its recommendation that you should avoid the Galaxy Note 7 at this time. You can even get rid of your replacement unit right now — here's what you need to know.