Remember when Bing and Bard added the ability to create AI images right from the chatbot, like weeks ago? Well, OpenAI has added the same functionality today…for some people.
In a press release, the company announced that it is expanding access to DALL-E 3 right inside ChatGPT. Now, users will be able to create images by simply asking the chatbot to do it. The feature is very similar to the experience that users recently gained with Microsoft's Bing Image Creator (which is also powered by DALL-E 3) and Google's Bard, which is powered by the company's own internal image model. Even Meta is getting into the game with image generation with its own model as well.
While Bing users are able to generate images for free — albeit being limited to a certain amount — OpenAI is only making the feature available to paying customers for now. The company revealed that access to DALL-E 3 will be exclusively available to ChatGPT Plus and ChatGPT Enterprise customers at launch.
In addition to getting the chatbot to generate the image, ChatGPT will also let you suggest edits after you see what it creates:
ChatGPT can now create unique images from a simple conversation—and this new feature is available to Plus and Enterprise users today. Describe your vision, and ChatGPT will bring it to life by providing a selection of visuals for you to refine and iterate upon. You can ask for revisions right in the chat. This is powered by our most capable image model, DALL-E 3.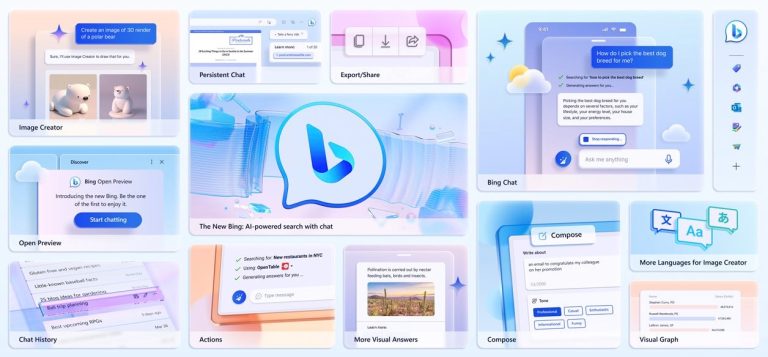 We'll have to see how the quality of images compares between ChatGPT, Bing, and Google, but it is safe to say that the results you'll get between ChatGPT and Bing will be very much the same if not exact — being that both image generators are powered by OpenAI's DALL-E 3 image model.
Hopefully, the company will roll out access to DALL-E 3 to all ChatGPT users in time, perhaps taking the same approach as Bing and limiting the number of images that non-paying users can generate. For now, I'll stick with Bing and Google's Bard.