E-bikes are an extremely niche market right now, and nobody really knows whether or not they're going to explode in popularity or just kind of linger on for a while and then disappear. BMW isn't keen on waiting around to find out, so they're continuing the development of their electric bicycle line and launching the most impressive entry yet: the BMW Active Hybrid e-Bike.
It might just look like a regular old commuter bike with an unusually robust body, but this pedal-assisting powerhouse boasts some really impressive capabilities. Not only does its discrete electric motor provide up to 275% pedal assistance, but it has an incredible range of up to 62 miles. This is pretty much as close as you can get to an electric vehicle while still having to push the pedals yourself.
Building on BMW's e-bike prowess, this newest entry doesn't try to hijack the cycling experience from the rider. The bike has no means of propelling itself without the rider pushing the pedals, but once they do, it can enhance the pedaling power by anywhere from 50% to the aforementioned 275%, making tough stretches easier and allowing the rider to maintain their pace without busting a lung.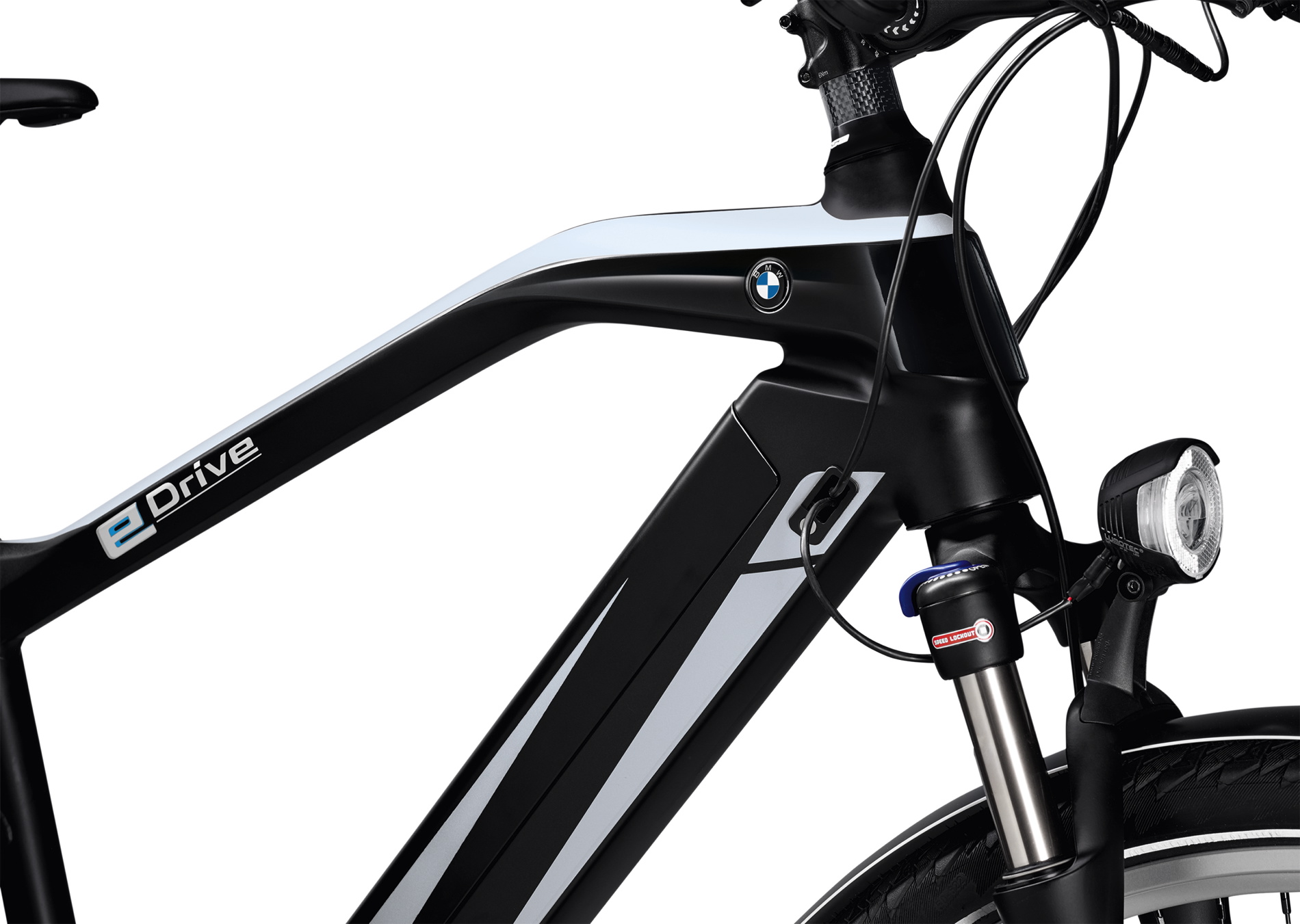 As for creature comforts, a front-mounted headlight and rear-mounted LED indicator provide illumination for night riding, while a microUSB port and Bluetooth connectivity allow the rider's smartphone to interface with the bike. A specially-made saddle provides support thanks to custom gel padding.
As you'd expect, the privilege of owning a top-of-the-line BMW isn't cheap, and the same is true of its e-bikes. The Active Hybrid e-Bike carries a price tag of €3,400, which figures to be around $4,000 if you're shopping for one stateside.