Today at Apple's highly anticipated iPhone launch event, Tim Cook took the stage to introduce the new iPhone 8. Here it is.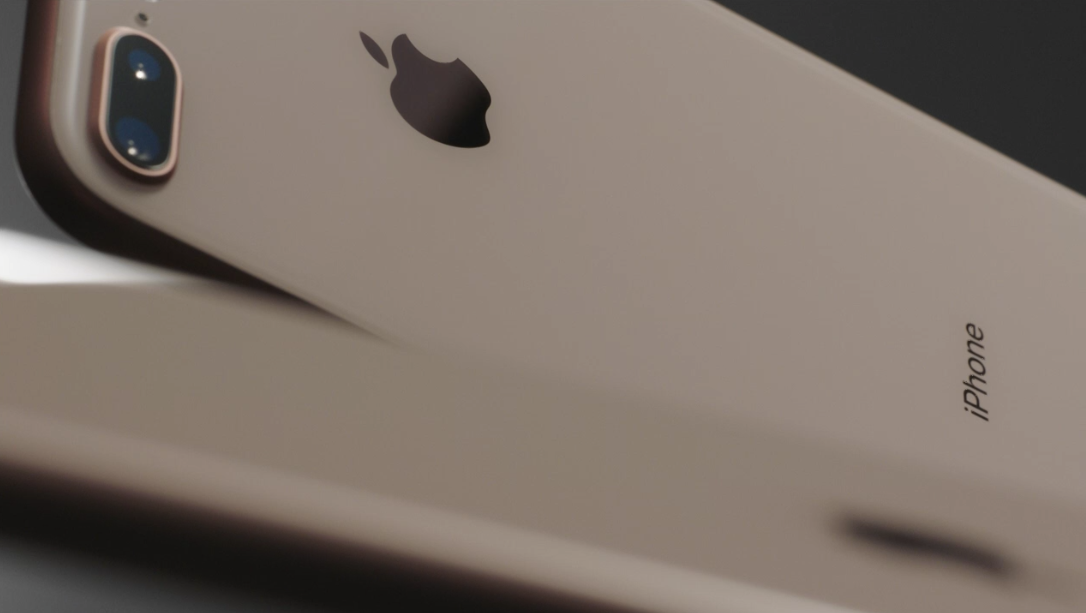 Like its predecessor, the iPhone 8 comes in two flavors, the 8 and 8 Plus, and comes in silver, space grey, and gold. The phones have an all new design, with glass on both the front and back, along with new, more powerful speakers and microscopic sealed edges for waterproofing. True Tone is also included in the new Retina display.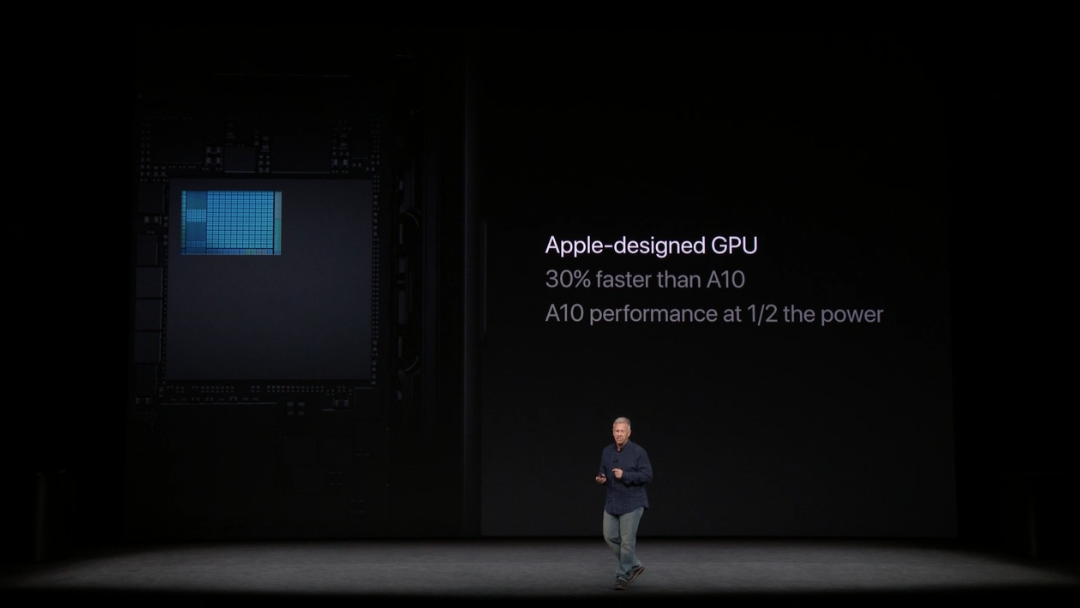 The phones are powered by Apple's all new A11 Bionic system on a chip, which the company calls the most advanced chip ever put in an iPhone. And that new power is married to the new iPhone 8 cameras, which are seeing a nice bump in specs this time around, with a new 12MP sensor that is more sensitive to light and new color filtering that improves saturation and reduces noise. On the 8 Plus model, both lenses get a bump to 12MP.
A new feature (still in beta) for Portrait Mode performs some neat photo magic to separate the photo subject using depth data, enhancing the contours of a person's face in order to help the photo pop. Apple was careful to point out that these aren't filters, but realtime processing of the photo data to create new effects.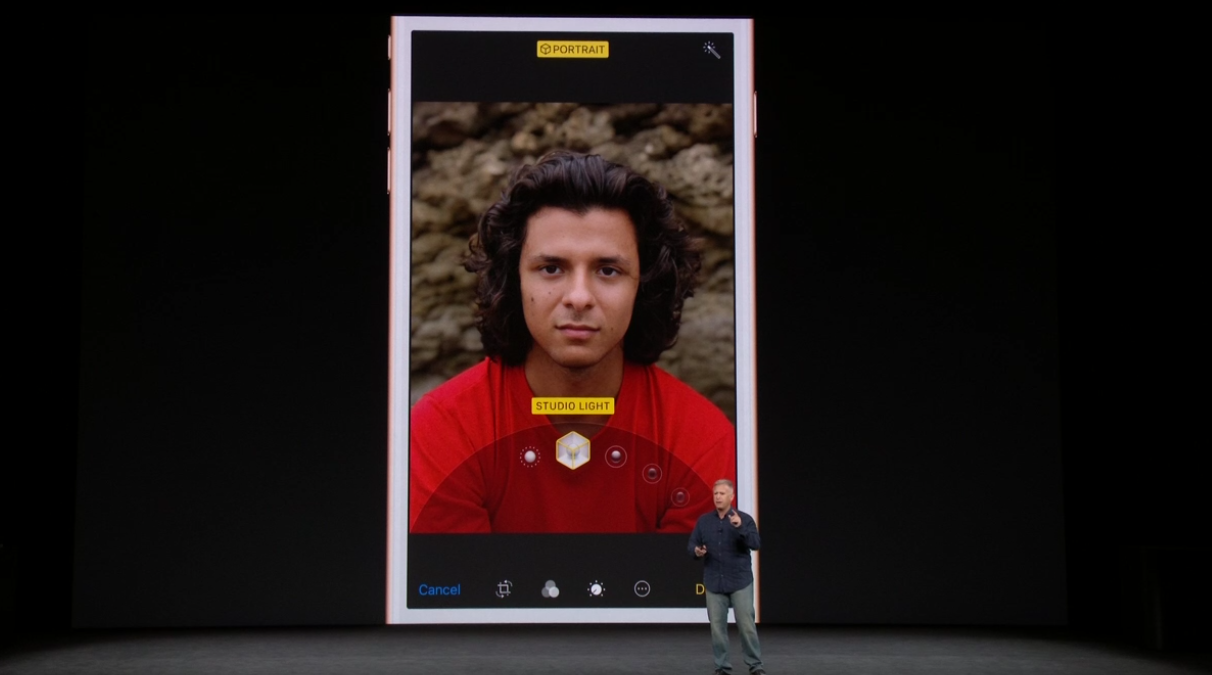 The new iPhone 8 and 8 Plus also shoot better video, with a new Apple-designed encoder that manages the video data in a more efficient way, while also optimizing the size and preserving the quality.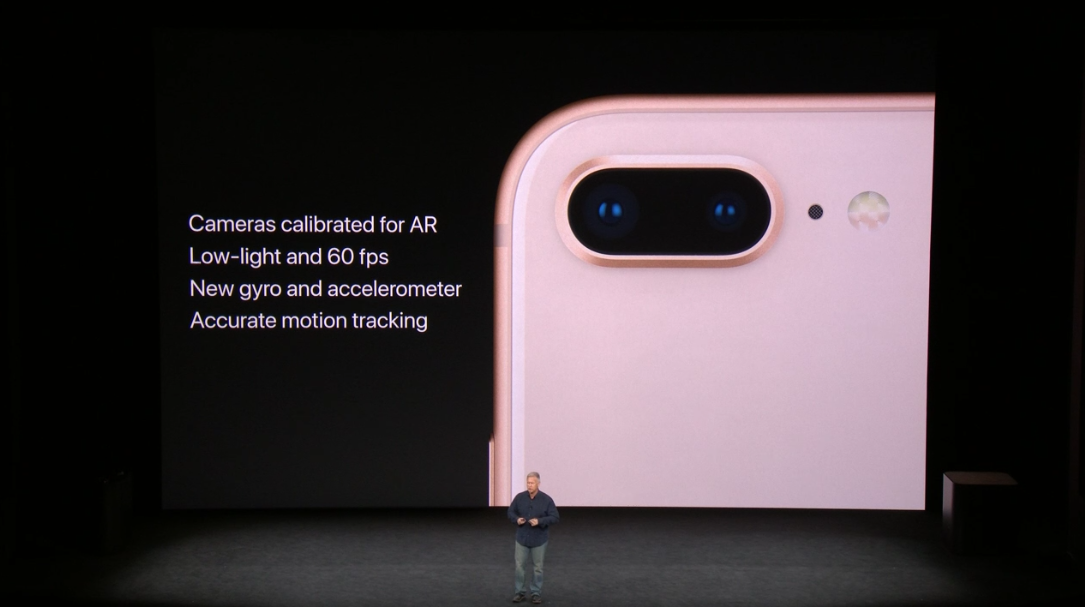 Apple also spent some time talking about the iPhone's potential for augmented reality. Overlays for live sporting events (showing scores and stats) and various games looked incredibly impressive, and it's clear that this is going to be a very big deal in the near future.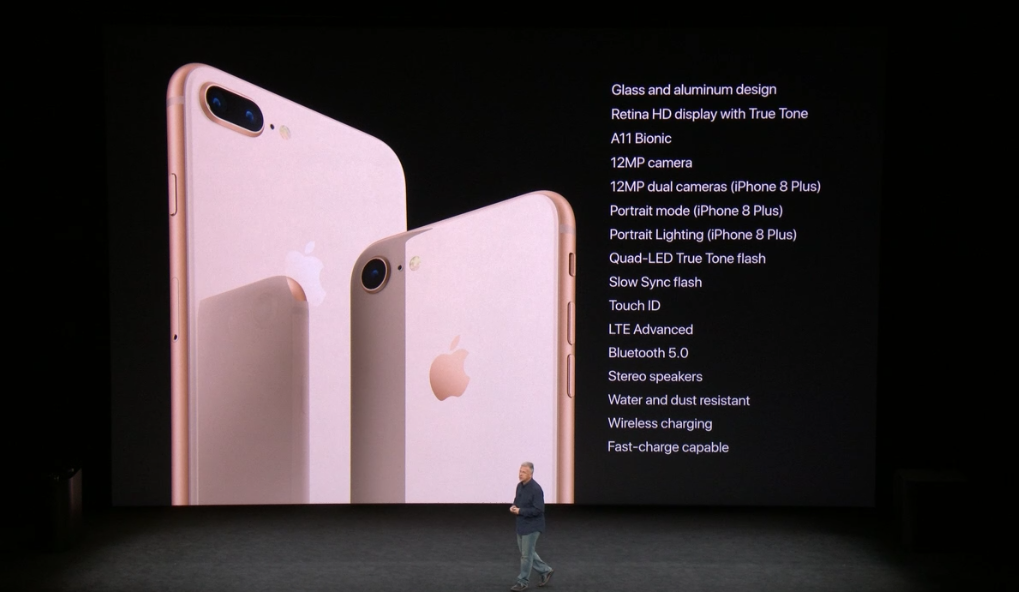 As expected, the iPhone 8 is going to be fully embracing wireless charging. Apple teased the concept of "wireless" by referencing the AirPods before showing off the new feature. The idea of tossing the phone on a charging pad was emphasized, but not just at home. The concept here is that charging pads will be basically everywhere, though that's a reality we've yet to see come to fruition. Perhaps the iPhone 8 will help with that. The phones will support the Qi wireless charging standard.
In terms of overall design, the new phones look a lot like the iPhone 6 and 7, which is something we were expecting for a while. That said, the all-glass back is definitely recognizable, though most people will probably be covering that up with a case anyway (if they're smart).
The iPhone 8 will begin at $699 for the 64GB, while the iPhone 8 Plus will land at $799 for the same storage. Availability is slated for September 22nd with pre-orders opening up one week earlier.