While Google last week may have slyly revealed what Android P will actually be called upon its release — Popsicle, perhaps– the search giant may have accidentally revealed an interesting new feature coming to its next-gen OS. In a blog post detailing new Android P security enhancements, it appears that Google developers inadvertently included a screenshot that illustrates a new array of navigation buttons. Originally spotted by 9to5Google, the screenshot, which has since been removed, suggests that the next iteration of Android may borrow key gestures from the iPhone X. In other words, Android P is taking inspiration from more than just Apple's notched display.
As evidenced by the photo below, you can see that the usual Android array of three buttons on the bottom of the display have been narrowed down to two. What remains is a hollowed out back button and a pill shaped horizontal bar that may emulate the functionality of the virtual home button on the iPhone X.
Here's the screenshot in question, which Google curiously and quickly cropped after the photo began spreading online. Interestingly, 9to5Google adds that the hollowed out back button will not appear on the home screen and will auto-hide when not in use. What's more, the pill shaped bar on the bottom center of the display may very well incorporate a swipe-up gesture that will immediately whisk users back to the home screen. In other words, an integral part of the Android P user experience may very well be a new navigation gesture originally introduced on the iPhone X.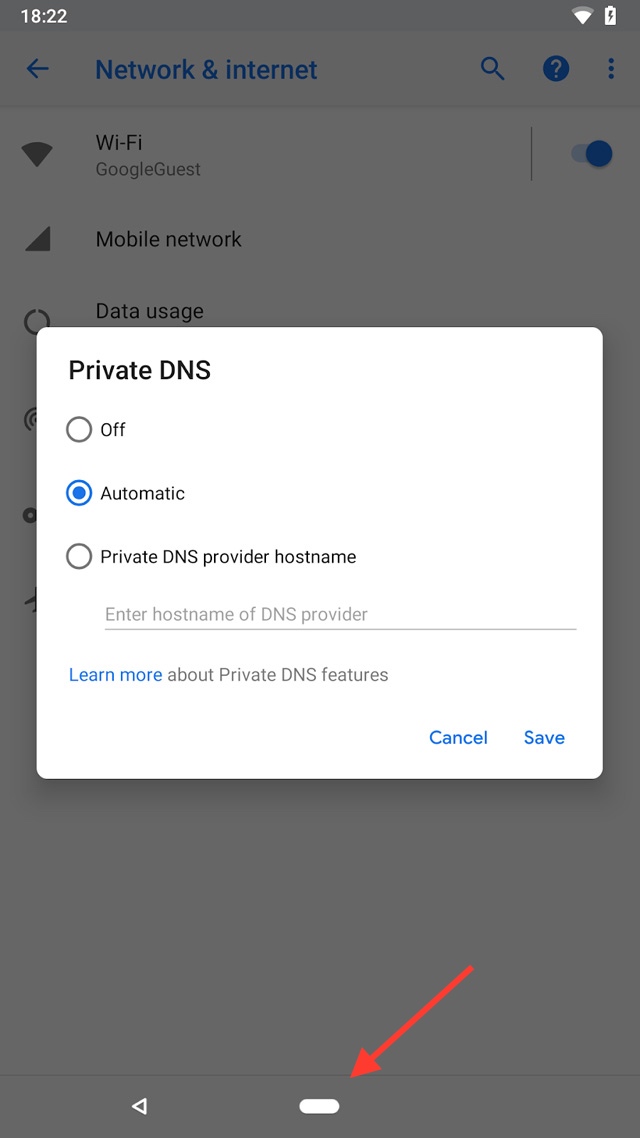 For some additional context, Ars Technica put up a helpful photo which illustrates the Android P UI slowly morphing into the iPhone X.

All in all, this shouldn't come as much of a surprise given that both Apple and Google these days tend to liberally borrow design cues from one another. Indeed, you might recall that Android P will offer extensive support for a variety of iPhone X inspired notch designs as Android handset manufacturers seem intent on mimicking the overall design aesthetic of the iPhone X.