Amazon is clearly winning the home speaker war right now, as the Alexa assistant is available on so many popular devices, most of which are part of the Amazon Echo family of gadgets. Alexa also knows a lot more tricks than competing smart speaker assistants. But could you use Amazon's Alexa, say, inside a car? It appears the answer is yes, and it couldn't be easier to set up.
The smaller Echo Dot, which saw some great discounts over Amazon's Prime Day shopping extravaganza and is still discounted if you buy a refurbished model, appears to be a perfect candidate for the job. It's small and highly portable, and you can easily install it in your car, as Business Insider's Cork Gaines discovered.
There are a few requirements, of course. You need to power the gadget, which is obviously possible in any car. Then, you need to hook it up to the Internet. You can connect it to your vehicle's Wi-Fi system, if you have one, or just use your smartphone's hotspot feature. Finally, if you have a Bluetooth stereo, then you'll want to connect the Echo Dot to it for better sound.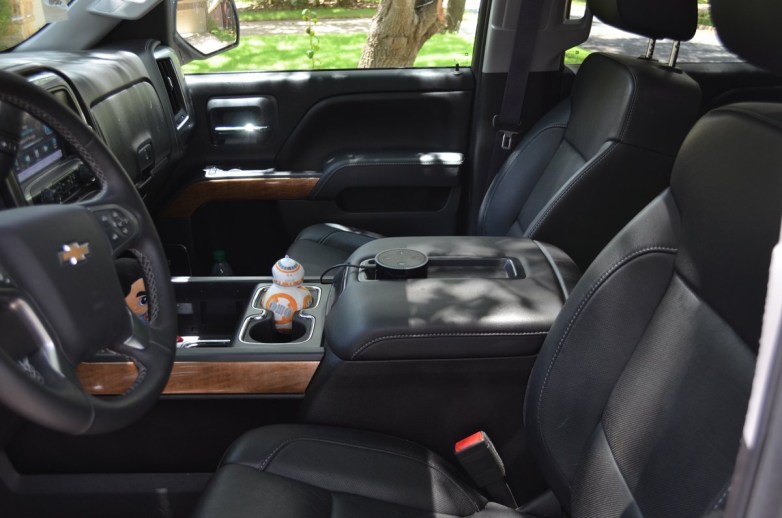 Once all that is done, you'll get the same Alexa experience you're used to. Only it's in a car. Wait, but you can also use a voice assistant via your smartphone, in a similar car setup. You've got Siri on iPhone, and Google Assistant on modern Android devices.
That's true, yes. But Alexa seems to work a lot better, or at least it did for this blogger. The main advantage of Alexa is that it "just works." There aren't any connectivity issues that you'll experience with phones. One downside, however, is that it takes the Echo Dot 45 seconds to boot, which you'll have to do every time as the speaker powers on when you get in the car.
Another downside of using Alexa as your car infotainment system is that it doesn't do navigation — well, it doesn't have a screen so how could it? But if you don't need directions, then this particular smart car setup might just be the first one that saves you from looking at screens while driving.
Of course, if you want a much more streamlined Alexa experience in your car, you can always opt for this simple Alexa-enabled smartphone mount instead.