Last year, we recorded the largest marsquake that we had ever detected. The quake, which shook the planet violently, was not caused by a crashing asteroid or anything of that nature, though. Instead, scientists now say that the tectonic plates within the Red Planet are what caused the strongest marsquake ever recorded.
The quake was detected on May 4, 2022, when NASA's now-retired InSight lander picked up a magnitude 4.7 quake. That quake was five times stronger than any previous recorded marsquake, with only a magnitude of 4.2. And while most quakes on the Red Planet cease within an hour, this one continued to send vibrations through the planet for a record-breaking six hours.
Not only was this the strongest marsquake ever recorded, but it was also the longest. Those two records further intrigued scientists, and they've been working to get to the bottom of it for months. Research teams in China, India, Europe, and the United Arab Emirates began to look for possible sources behind the quake.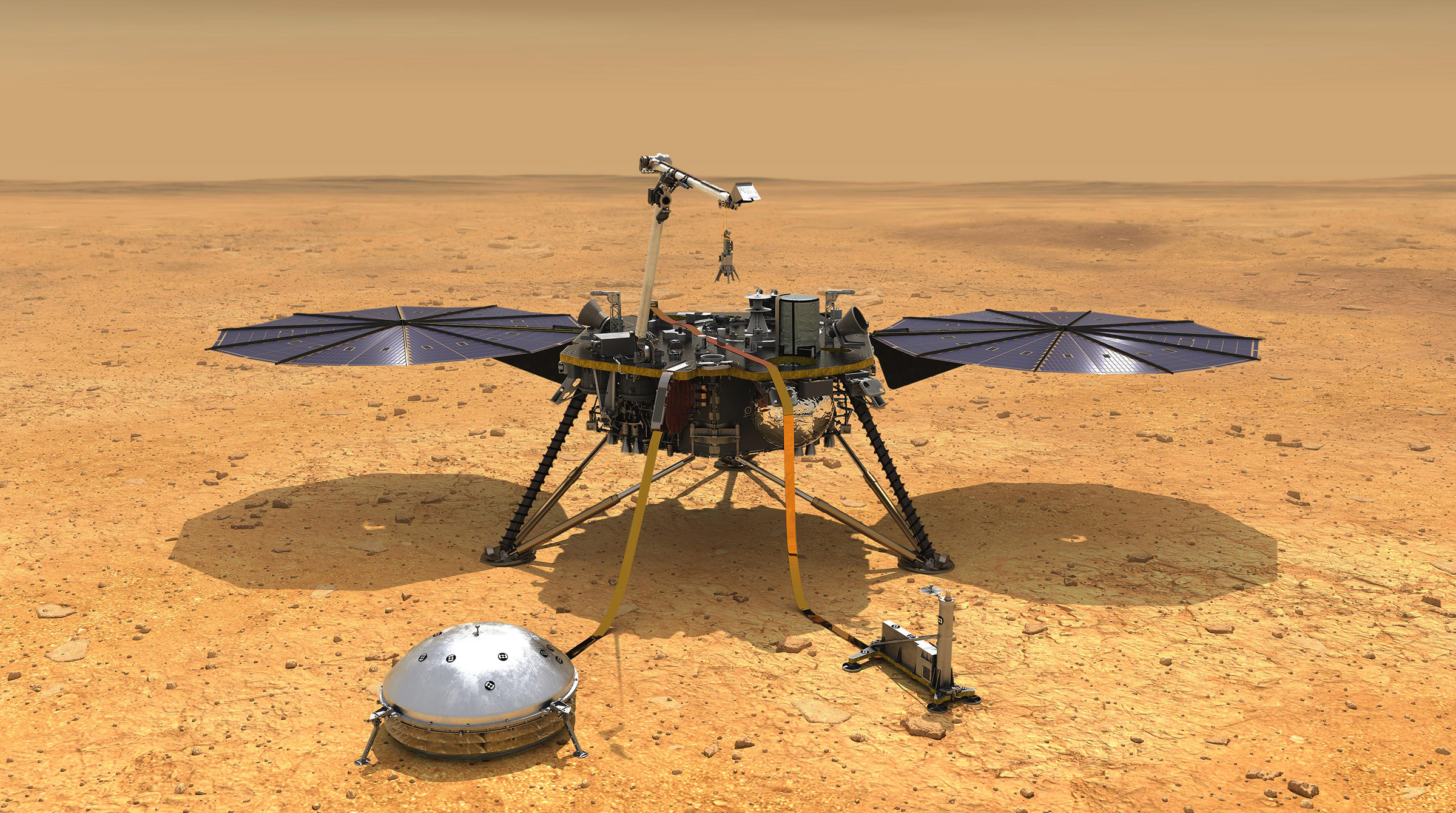 Because it was so different from any other quake we've recorded on Mars, the researchers thought it had been caused by an asteroid hitting the planet. However, there were no signs of any surface changes like what would have been caused by an asteroid large enough to create that strongest marsquake we'd detected.
So, after months of searching, the researchers have finally concluded that the marsquake, which has now set two records for the Red Planet, was tectonic in nature. This has only raised more questions because Mars is too small and too cold to host tectonic processes. So, how was the quake tectonic in origin?

The scientists believe it was the result of a massive release of billion-year-old stress within the planet's crust, which had formed and evolved due to various parts of the planet cooling and shrinking over many past centuries. A paper on the discovery was published in Geophysical Researcher Letters this week.