We've now had a couple of days to digest the fact that Elon Musk's SpaceX successfully launched a car into space using its brand new Falcon Heavy rocket, and the accomplishment hasn't lost any of its luster. Musk's own Tesla Roadster is currently on a path that will take it past Mars and brush an asteroid belt before curving back around towards the sun. To remind us all just how awesome this entire thing is, Musk released one final photo of the vehicle and its passenger, Starman, as it flies away from Earth, and it's just plain great.
Starman, looking perfectly content to cruise along until the end of time, is bathed in sunlight with the Earth in the background. It's such a perfect photo that you might even forget for a second that, aside from being a huge scientific accomplishment, it's also one of the greatest marketing strategies ever conceived.
Correction: A previous version of this article stated that SpaceX would likely provide further photos of Starman in the future. However, Elon Musk stated that the batteries for the cameras only have a life of around 12 hours, and will go dark at that point. Bummer!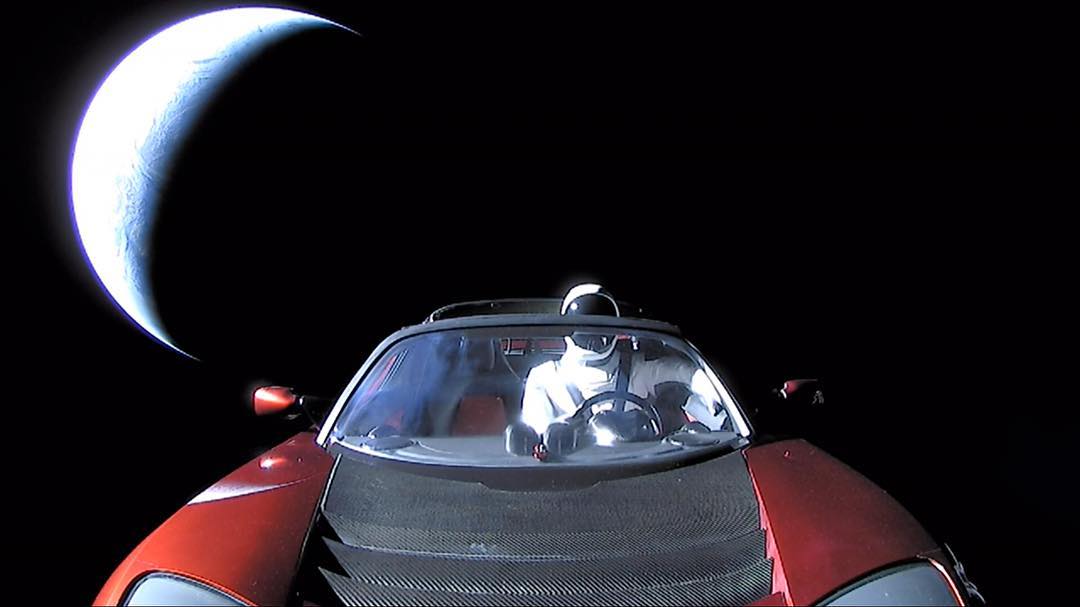 SpaceX noted that, during one of its burns, the spacecraft actually pushed a bit harder than originally planned. It overshot its planned sun-centered orbit which would have somewhat mimicked that of Mars and will instead fly nearly as far as the orbit of Ceres. Whether that will eventually create problems has yet to be seen, but SpaceX will keep everyone updated either way. It's an exciting time to be a science fan.