A new animation showcasing Earth's evolution has surfaced in a new paper published in the journal Science. The animation was created using a new model, which highlights over 100 million years of history on our planet, including topographical changes – the creation of oceans and mountains – and sediment activity caused by erosion.
The model, which is showcased in a YouTube video featured on the University of Sydney's YouTube channel, shows how the landmasses broke apart as the tectonic plates moved, creating the oceans and mountain ranges that we know today. The model showcases Earth's evolution using a mesmerizing animation that is impossible not to appreciate.
The model is part of work by researchers to create a better way for humanity to understand Earth's changes over the past 100 million years. "To predict the future, we must understand the past," Tristan Salles, a senior lecturer in geosciences at the University of Sydney and lead author on the study, said in a statement about the new animation showcasing Earth's evolution.
"But our geological models have only provided a fragmented understanding of how our planet's recent physical features formed," Salles noted. With the new model, though, scientists will be able to take a more detailed look at how landmasses formed and changed over the past 100 million years. Being able to use this model to create such detailed animations of Earth's evolution will prove useful, as well.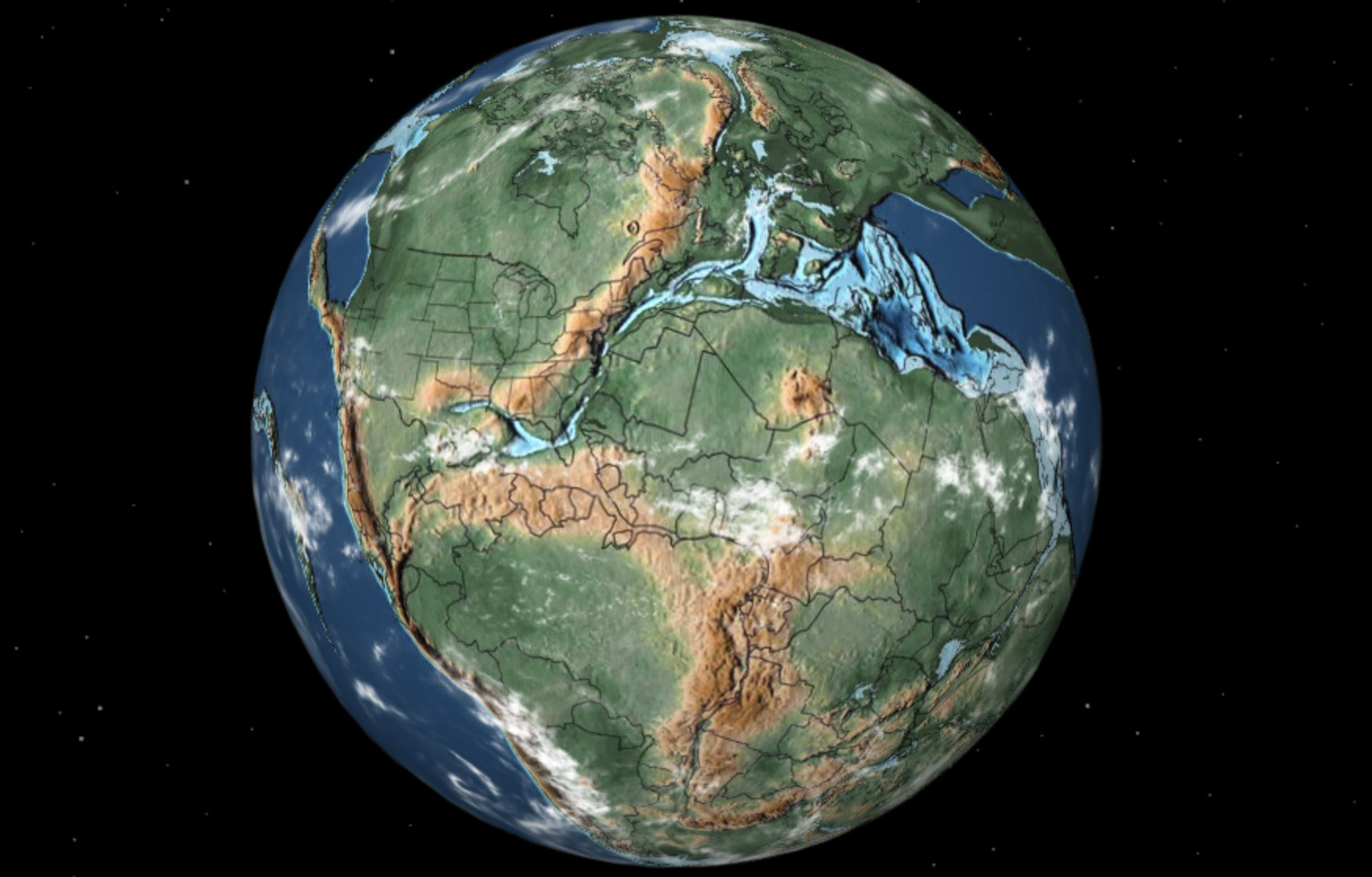 The animations, which you can see in the embedded video above, showcase how the movement of tectonic plates led to the creation of oceans and new mountains, shaping the landmass alongside erosion and other land dynamics that have created the world as we know it. The new animation shows just how much the pressure of these changes helped to drive Earth's evolution on a topographic level.
The hope, the researchers say, is to create a tool scientists can use to understand the past and how Earth has changed. Armed with that information, they'll hopefully be able to better understand the changes coming in the future as humanity continues to drive changes to our oceans and planet through climate change and other factors.