Many people are still dealing with the massive wave of destruction from Hurricanes Harvey and Irma, and the bad news is that it might not be over. Hurricane Maria is next in line, and the storm seems to be following the same path as Irma.
The storm keeps strengthening as it makes its way towards the Caribbean islands, and it's expected to become a Category 4 hurricane when it hits the Leeward Islands in the following days.
Hurricane Maria is just one of the three storms in the Atlantic Ocean right now, but it's the most dangerous for the Caribbean region that was hit hard by Hurricane Irma only a few days ago.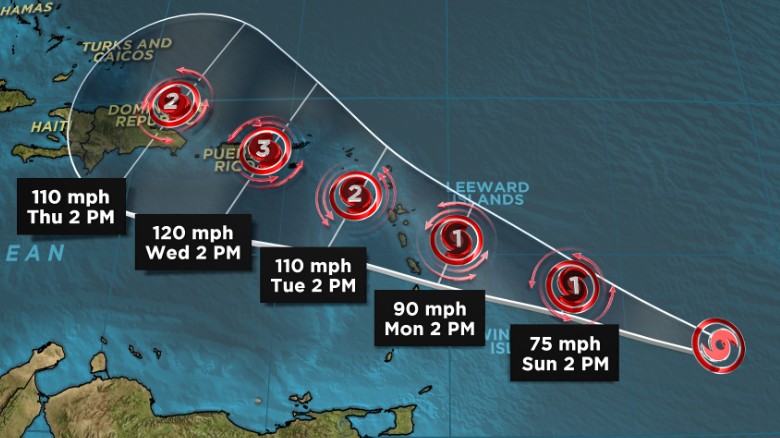 "Maria is likely to strengthen significantly, and is expected to be at major hurricane intensity when it affects portions of the Leeward Islands over the next few days, bringing dangerous wind, storm surge, and rainfall hazards," the National Hurricane Center said in a forecast.
"Maria is likely to affect the British and U.S. Virgin Islands and Puerto Rico by midweek as a dangerous major hurricane. Hurricane watches have been issued for the U.S. and British Virgin Islands as well as for Puerto Rico. Interests in these areas should monitor the progress of Maria and follow any advice given by local officials," the warning concludes.
Winds are expected to hit speeds of up to 140 mph, and it's expected to be at category 3 or 4 intensity by the time it hits into the extreme northeastern Caribbean Sea.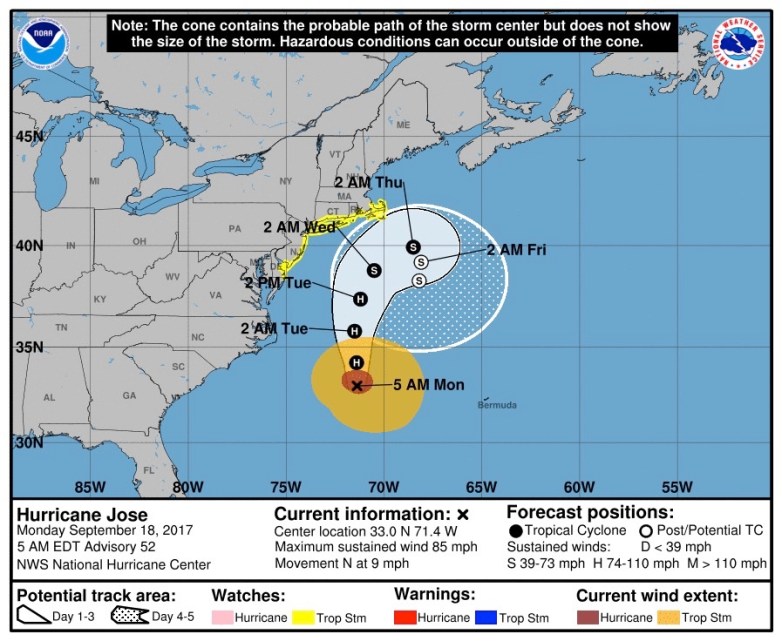 Hurricane Jose meanwhile is also moving along the Eastern coast of the US, and it's expected to stay a hurricane levels through Tuesday. According to the NHC, the hurricane is stronger than expected, and while it may not make landfall, high winds, rain, and dangerous currents are expected all along the Eastern coast.