Astronauts aboard the International Space Station have a gorgeous view of Earth whenever they want it. Since the space station completes a full orbit of the planet every hour and a half or so, the crew doesn't have to wait long to see whatever areas of Earth they want. That also means that colossal weather systems like Hurricane Florence are easy to observe as the spacecraft cruises along.
In a series of new photos posted by astronaut Ricky Arnold, Florence is seen churning in the Atlantic as it slowly makes its way towards the East Coast of the United States. To say that it looks intimidating would probably be a massive understatement.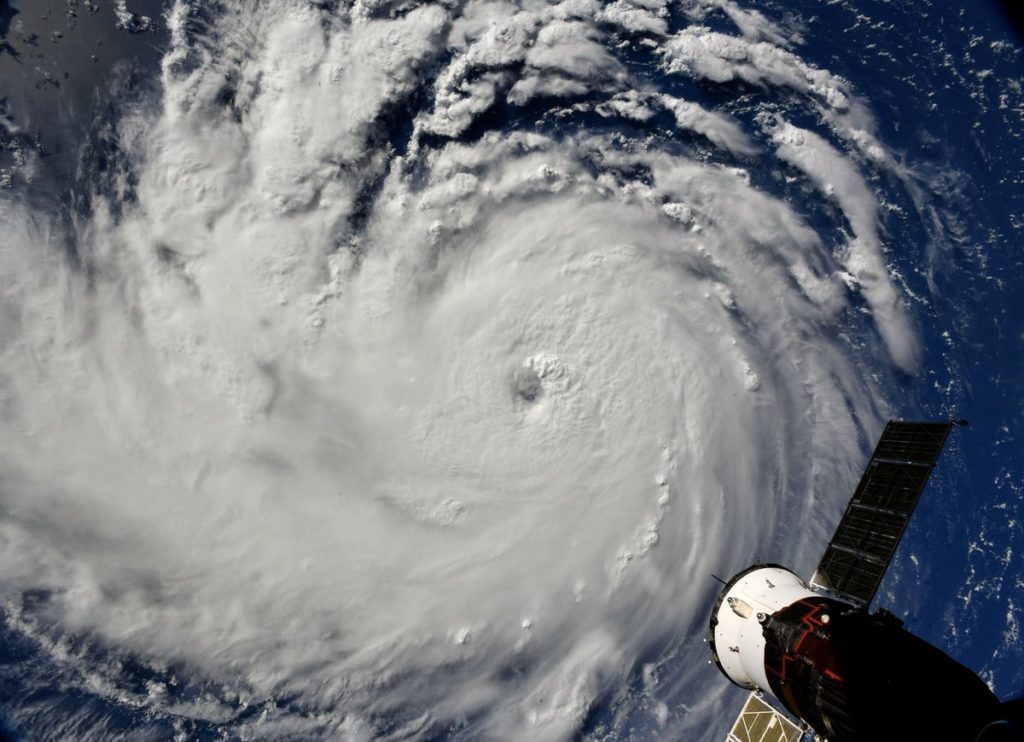 "Cameras outside the International Space Station captured dramatic views of rapidly strengthening Hurricane Florence at 8:10 a.m. EDT Sept. 10 as it moved in a westerly direction across the Atlantic, headed for a likely landfall along the eastern seaboard of the U.S. late Thursday or early Friday," NASA explains in a new blog post.
"Now a major hurricane with winds of 115 miles an hour and increasing, the National Hurricane Center says Florence's forecast track will take the system over the southwestern Atlantic Ocean between Bermuda and the Bahamas Tuesday and Wednesday, and Florence will approach the coast of South Carolina or North Carolina on Thursday. The station was flying 255 miles over the storm at the time this video was captured."
The hurricane will pose a pretty serious threat to the East Coast and is expected to produce winds of around 140 mph as it makes landfall. NASA is using its various high-flying tools to monitor the storm, taking precipitations measurements and NOAA's National Hurricane Center is using that data to forecast the storm's progress.