Whether or not virtual assistants like Siri and Alexa actually make our lives better is debatable to say the least. Is navigating the myriad of voice cues really faster or more convenient than just tapping on your smartphone screen a few times? Whichever side of the issue you fall on, it's clear that AI is here to stay, so the European Space Agency is planning to embrace it with a fancy virtual assistant of its own, and it's headed to the International Space Station this year.
The new AI is the product of a partnership between Airbus and IBM, and it's called the Crew Interactive Mobile Companion. That's not a terribly catchy name, so they just call it CIMON (pronounced "Simon," I assume) for short, and it'll be put through its paces by astronaut Alexander Gerst. The device and the digital personality that resides within it are designed to aid the ISS crew in various tasks, walking them through procedures and offering advice when needed.
Perhaps the most interesting way that CIMON differs from the AI assistants that we're all familiar with is the fact that it actually has a face of sorts. Its wide screen features a smiling face to greet its handler, Gerst, and it can also recognize the astronaut by his face. Depending on how you feel about AI, that's either really cool, kind of creepy, or somewhere in between.
If this entire concept sounds familiar — and assuming you're not just thinking of HAL from 2001: A Space Odyssey — you might remember the animated AI named Gerty from the sci-fi cult hit Moon. Equipped with a display to relay its emotions, Gerty follows the main character around and helps keeps track of things and provide feedback on various actions.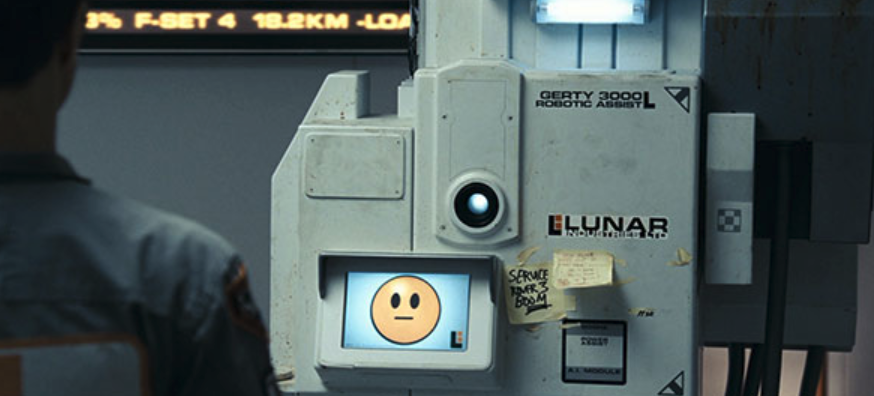 "With CIMON, crew members can do more than just work through a schematic view of prescribed checklists and procedures; they can also engage with their assistant," Airbus explains. "In this way, CIMON makes work easier for the astronauts when carrying out every day routine tasks, helps to increase efficiency, facilitates mission success and improves security, as it can also serve as an early warning system for technical problems."
CIMON is slated to launch to the International Space Station in June and will be tested for several months. If all goes well, it's not a stretch to think that AI could become an integral part of future missions.