Last year was a fantastic year for cosmic events and all things space-related. Not only did the James Webb space telescope launch, but we also saw many celestial events lighting up our sky. For skywatchers, this will be a great year, too. Here are four cosmic events you don't want to miss in 2023, according to Look Up podcast host and astronomer Dean Regas.
The first cosmic event you can look forward to seeing this year will hit in the first month. During January, skywatchers will be able to look up in the sky to see a planetary conjunction as Venus meets Saturn. Later this year, Venus will meet Neptune and even Jupiter in the night sky. The first conjunction will be viewable on January 22, with the second on February 15. (via Starwalk)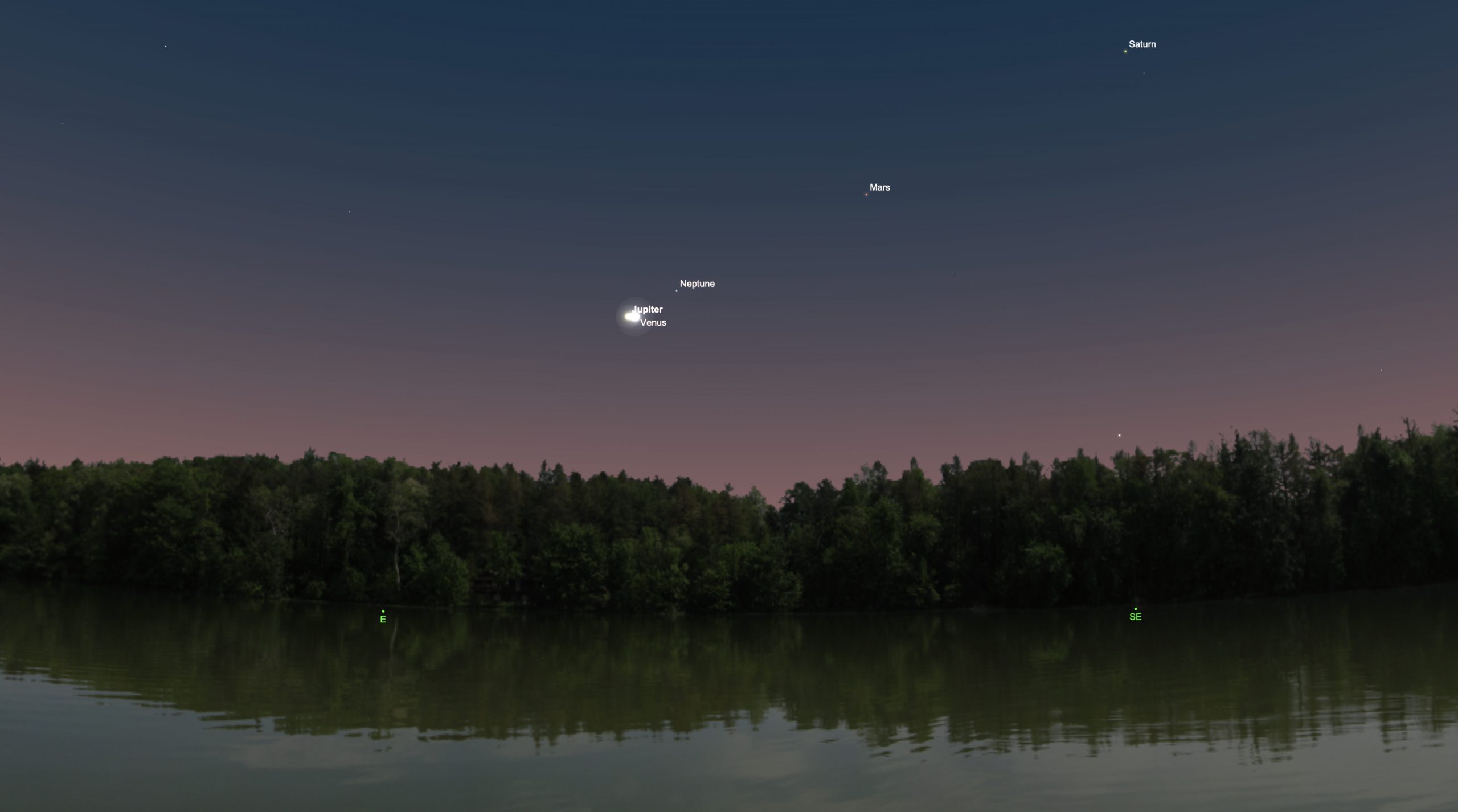 Finally, you can look up in the sky on March 2 for a chance to see Venus and Jupiter meeting, which will bring one of the first big cosmic events of 2023 to a close. Things aren't slowing down from there, though.
The next big cosmic event you can expect to see in 2023 will take place between April 22-23. This is when the first big meteor shower of the year, the Lyrids, will peak. You can also see more shooting stars throughout 2023 when the Perseids peak between August 12-13. The Orionids will peak on October 21, with the Leonids and Geminids peaking in November and December.
Another big exciting cosmic event to look forward to in 2023 is the appearance of this year's Blue Moon. Not only will the moon be a Blue Moon on that night, but it will also be a Supermoon, meaning it will look much bigger than it is as the Moon's orbit will bring it closer to the Earth. Look up in the sky on August 30-31 for a glimpse. Blue moons are rare, so take it in while you can.
Finally, one of the last big cosmic events you don't want to miss in 2023 is the partial solar eclipse that is set for October 14. It's not quite a full total eclipse, but you'll be able to see half of the Sun be blocked out from the southern tip of Oregon all the way to southwestern Texas. Next year you can expect a total solar eclipse, but this will do for now.
As you can see, there are plenty of cosmic events to look out for in 2023, and this isn't even counting the events that humanity itself will help push – like future rocket launches and more. With space exploration seeing an all-time rise in interest, and companies like NASA even working on nuclear-powered spacecraft, it's a wonderful time for space fans to be alive.