Gaming smartphones have exploded in popularity, thanks largely to the fact that mobile games have been getting better and better, and the fact that game-streaming is becoming more popular. The latest of these is the new RedMagic 8 Pro, which is built for high-end mobile gaming, offers a relatively stylish design, and more.
But the device isn't necessarily cheap. At the equivalent of almost $600, the device may undercut many other Snapdragon 8 Gen 2-equipped devices, but that's still a lot of money for a phone that's primarily aimed at gamers. The upside, however, is that you get a lot of features, both on the gaming and non-gaming fronts.
Does the RedMagic 8 Pro ultimately compete in its price range? Or should you skip it? I've been using the phone to find out.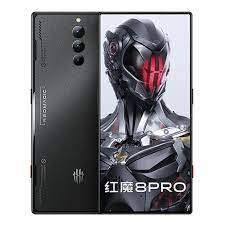 BGR may receive a commission
Pros
Solid design
Decent main camera
Great performance
Reasonable price
Cons
Macro camera unnecessary
Front-facing camera isn't great
ZTE Nubia RedMagic 8 Pro design
If you're familiar with previous-generation RedMagic phones, you may notice some design traits in common with the RedMagic 8 Pro, but you'll also likely notice some differences. Chief among those is the fact that the device has adopted the trendy flat-edged design features on other modern devices.
On the front, you'll find the large display, which is framed by slim bezels. You might notice that there's no notch, as the 8 Pro uses an under-display camera. On the bottom, there's a USB-C port for charging, and on the sides, there are volume and power buttons. The sides also host the air vents for the cooling system. And, there's a toggle switch to enable and disable a gaming mode.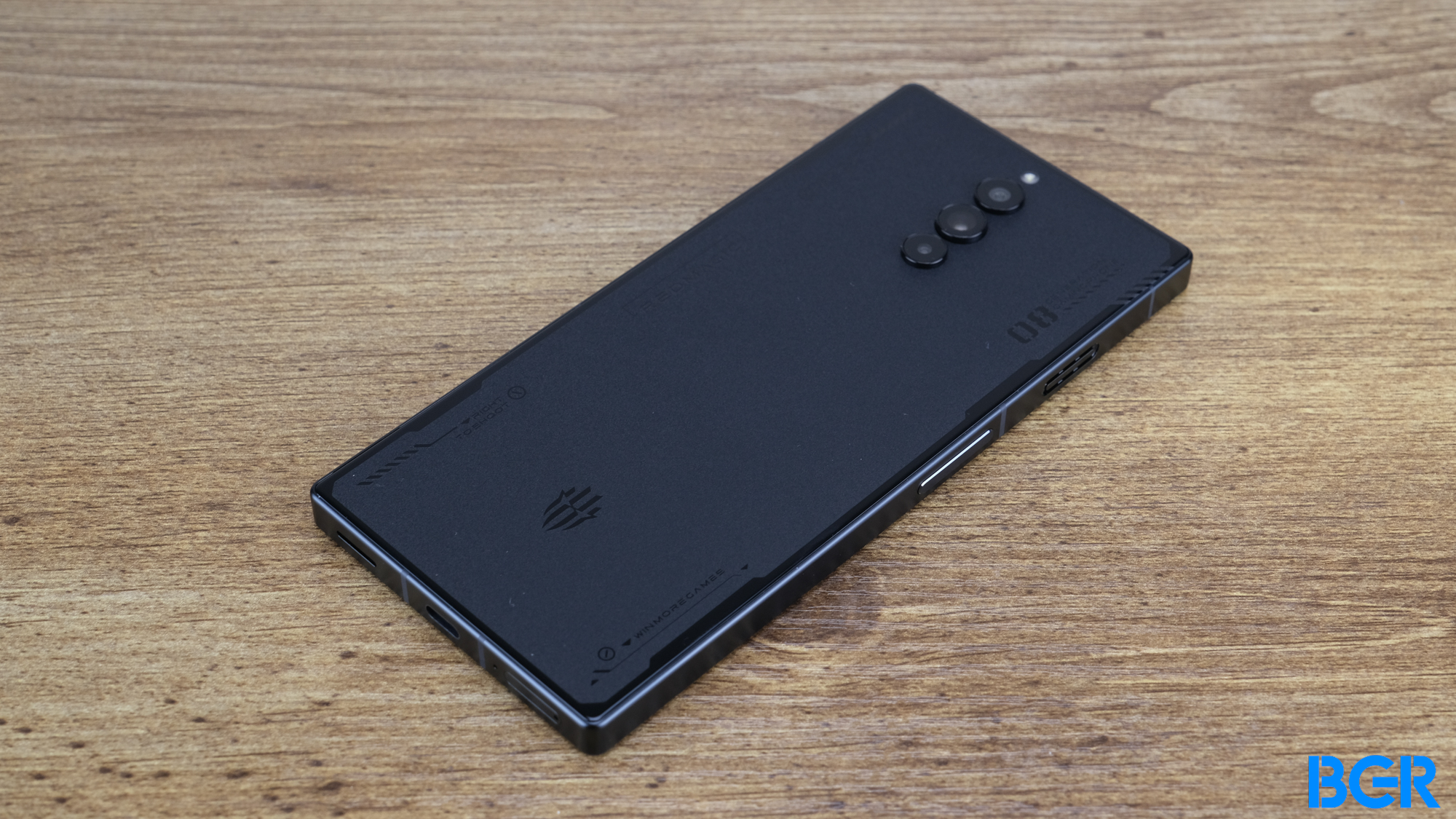 The back is a little different than some others out there too. There's a vertically-aligned camera array, the RedMagic logo, and other gamer-focused accents.
The phone is perhaps slightly thicker than some others, but not overly so — and the extra thickness makes room for the built-in fan and cooling system. That's right, this phone has a fan inside of it — something that you wouldn't be able to tell just by looking at it.
The phone is generally stylish if you're into its overall gamer aesthetic. There's a RedMagic logo on its rear, along with some gaming accents that make it look more unique.
ZTE Nubia RedMagic 8 Pro display
The RedMagic 8 Pro has a 6.8-inch AMOLED display with a 2480 x 1116 resolution and a 120Hz refresh rate. It also has a 960Hz touch sampling rate, which means that it will be far more responsive to your touch than most other devices out there.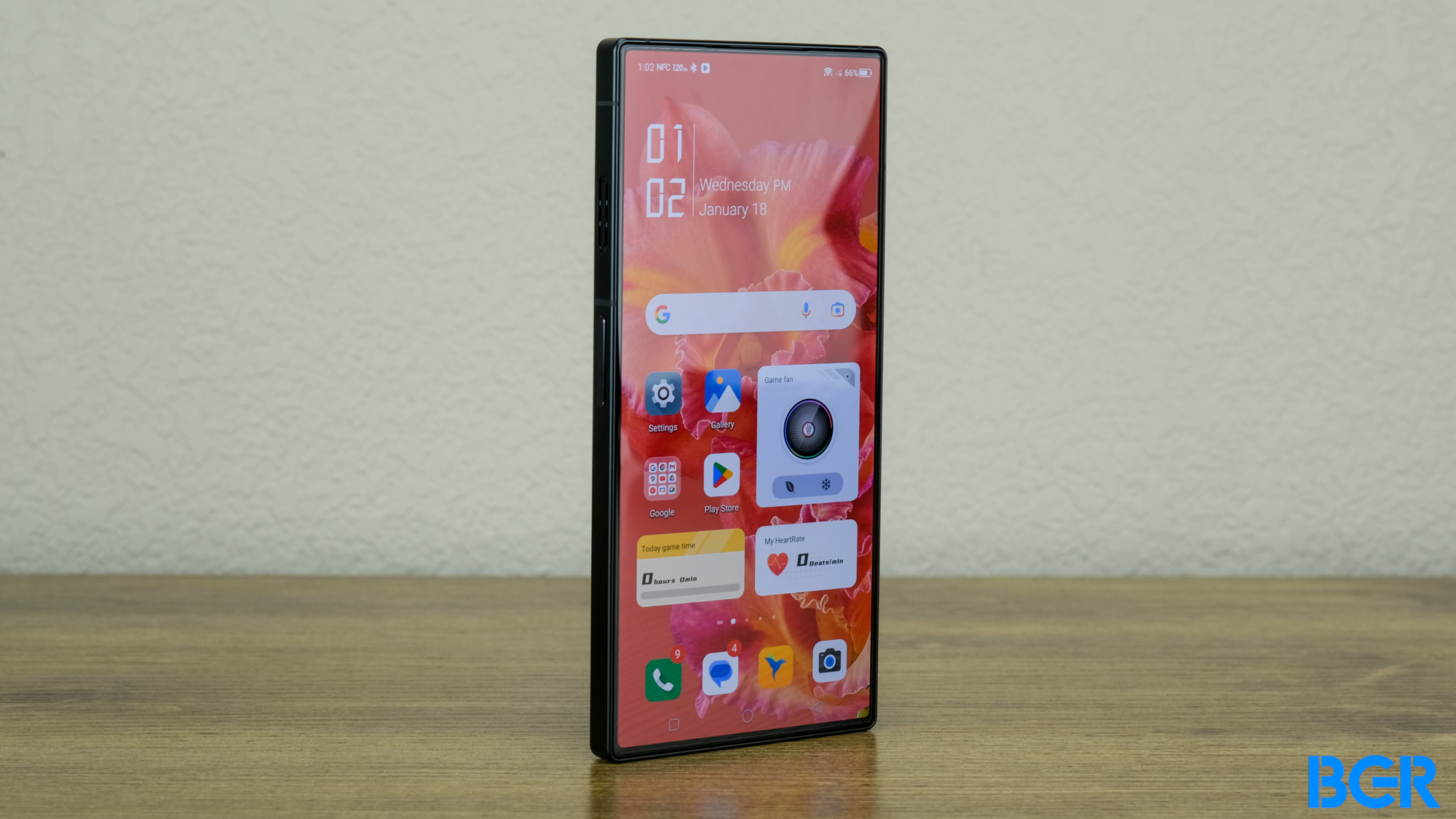 In general, I found the display to look excellent. The colors are very vibrant, and the blacks are deep and inky. I'm hoping that we start seeing a 1440p resolution on more devices with a 120Hz refresh rate soon — but in the meantime, this device offers an excellent screen. It also gets bright enough for most usage, including in direct sunlight outside.
The only downside is the fingerprint sensor. While the sensor does work most of the time, I found it to be a bit inconsistent. It usually wasn't fast, and sometimes it wasn't even accurate.
ZTE Nubia RedMagic 8 Pro performance
The RedMagic 8 Pro is powered by the Snapdragon 8 Gen 2, coupled with either 12GB or 16GB of RAM. That's Qualcomm's latest and greatest processor, and it's the one that you'll find in some of the other flagships out there. And this phone is no slouch when it comes to performance. It flies through my everyday tasks and handles games like a champ. The device never stuttered or skipped, and games loaded extremely quickly.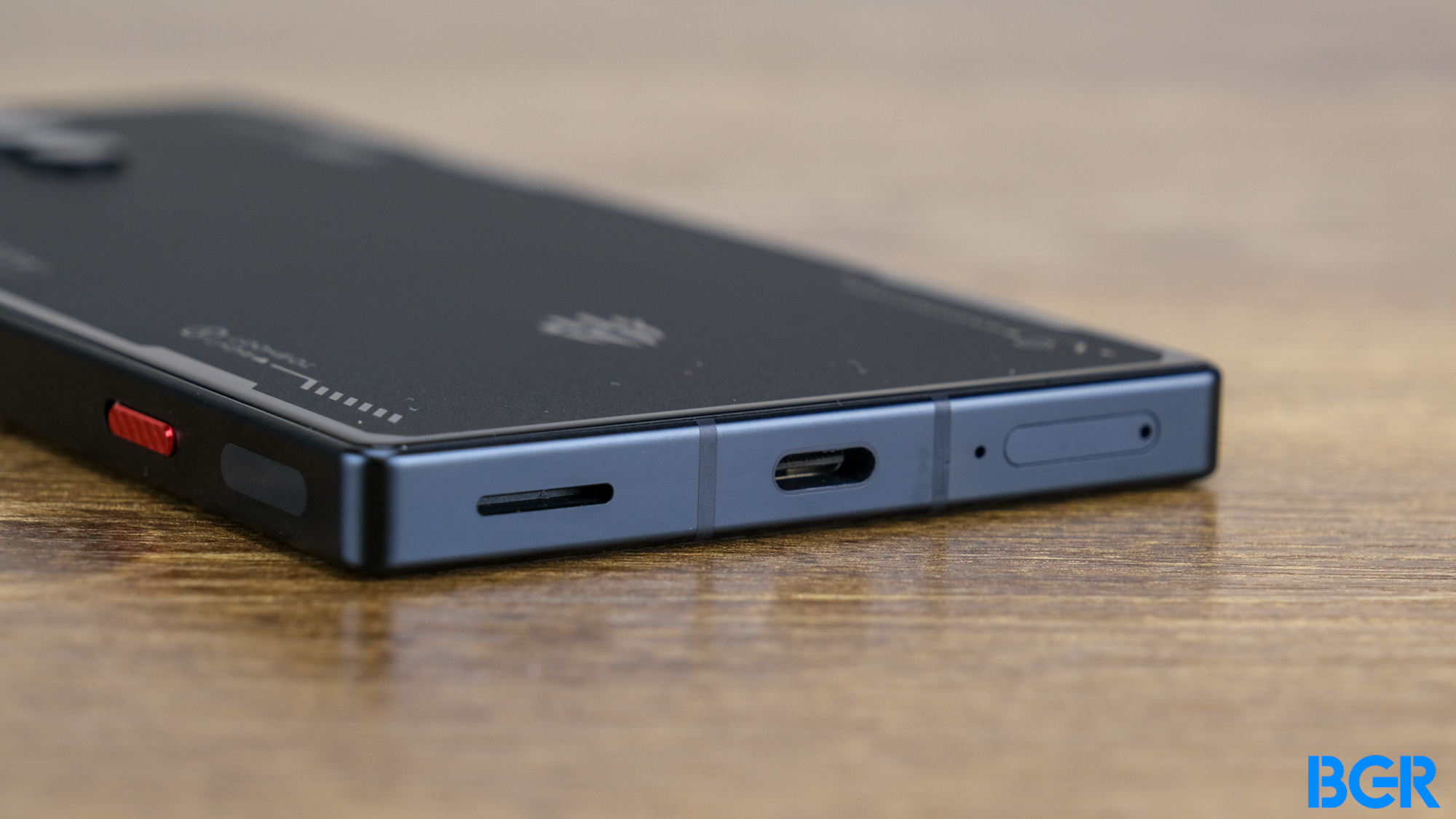 It also has a built-in cooling system that helps keep it running well. That system consists of a fan and air vents, and it helps ensure that the device can sustain top performance for longer than devices without cooling. To be clear, your phone doesn't need cooling, but as a feature on a device like this, it's kind of cool. We didn't necessarily notice much of a difference between this phone and other high-performing phones in benchmarks, but under heavier, sustained workloads, it may in fact prove useful. Here are the benchmark results we achieved.
GeekBench 5: 1488 single-core, 5178 multi-core
3DMark Wild Life Extreme: 3721
These results are excellent, and put the RedMagic 8 Pro ahead of almost all of the competition — including other Snapdragon 8 Gen 2-equipped devices.
ZTE Nubia RedMagic 8 Pro battery and charging
The RedMagic 8 Pro comes with a pretty huge 6,000mAh battery, which is good news for anyone that uses their phone a lot. In my testing, I was able to get through a full day of use — with average-to-heavy usage — and then some. If you're a heavy mobile gamer, you can expect to get a bit less out of it. But for most people, it should suffice for a solid day.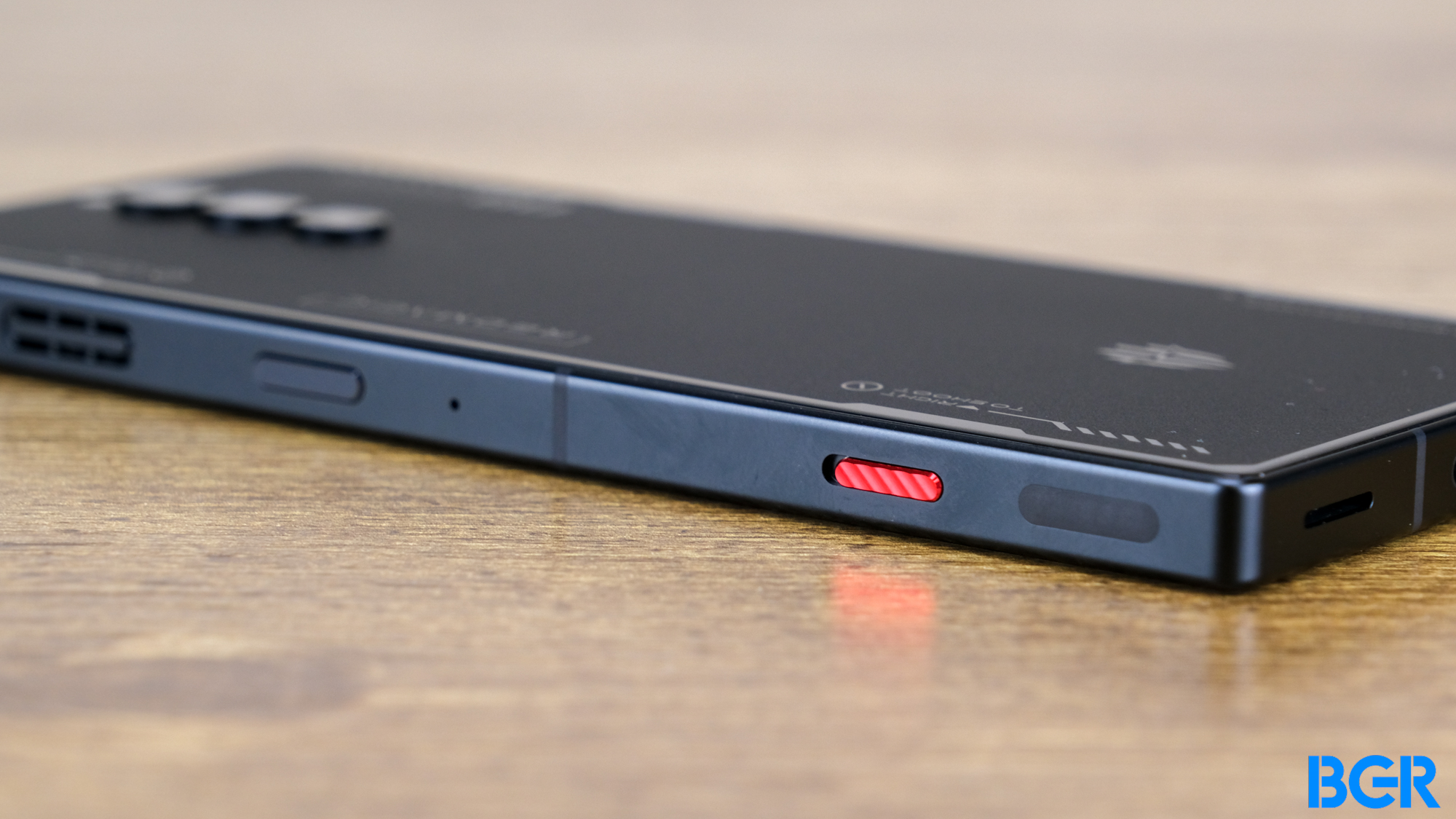 The phone supports fast charging too, with 65W charging. That's pretty fast, and means that you can get the phone charged up pretty quickly in a pinch. Unfortunately, there's no wireless charging, which seems like a pretty big miss for a phone in this price range.
ZTE Nubia RedMagic 8 Pro camera
The Nubia RedMagic 8 Pro comes with a triple camera array on the back of the phone, which consists of a 50-megapixel main camera, 8-megapixel ultrawide camera, and 2-megapixel macro camera.
The main camera is actually quite good — it captures very vibrant colors, and with enough detail. By default, it bins images down to 12.5-megapixels, but you can choose to capture full-resolution 50-megapixel photos if you prefer. Unfortunately, there's no telephoto camera, so if you want a zoom, you'll have to settle for using the main camera — but images up to 2x zoom still look decent enough.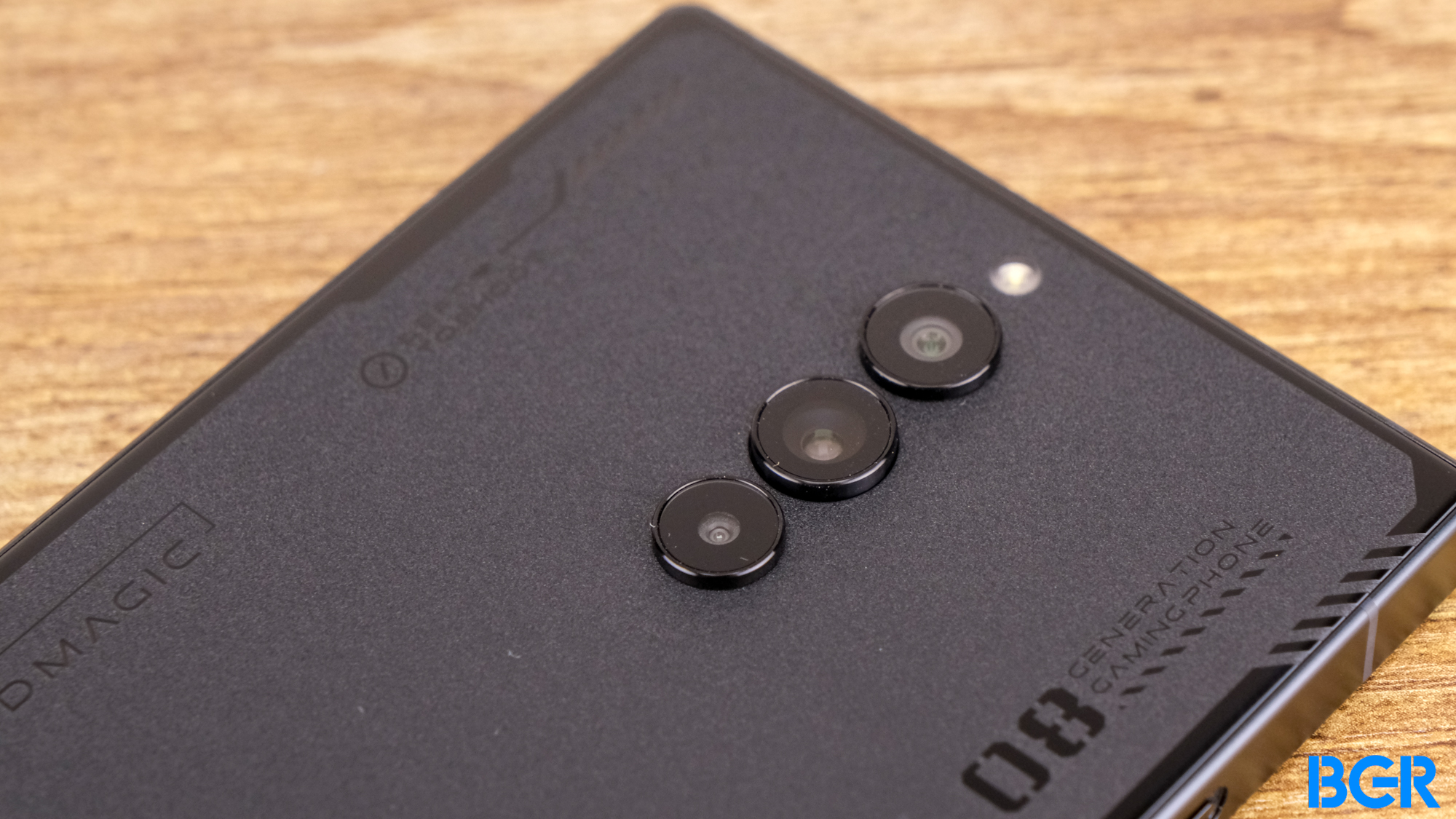 The ultrawide camera is also decent, but it's not quite as good as the main camera. Images have less vibrancy and detail, and just look a bit flatter overall. The same goes for the macro camera — while it's not terrible, it's still not all that great. I wish there was more consistency across the board here, and I wish companies stopped including the low-quality macro cameras altogether.
Overall, the RedMagic 8 Pro's camera performance is decent, but it's not the best out there.
On the front, you'll find a 16-megapixel camera that ZTE says is its second-gen under-display camera. It's definitely improved from the previous iteration, but it still needs work. Images often come out blurry, or colors are washed out, and the camera just isn't as great as cameras on devices without an under-display camera. I love the concept of an under-display camera, and I'm sure ZTE will continue to improve it — but it's just not quite there yet.
ZTE Nubia RedMagic 8 Pro software
The ZTE Nubia RedMagic 8 Pro ships with the Redmagic 6 OS software, which is built on Android 13. Overall, the software isn't the stripped-back, stock-like version that you get with Pixel phones — in fact, there are a fair few customization options, including themes and icons. The design of the UI is generally attractive, and a handful of helpful widgets can be found scattered throughout the home screens. Not everyone will love the overall layout, and most will take some time to get used to it.
There isn't much bloatware either, which is great to see — though I did notice a few pieces of text in the UI that hadn't been translated. Nothing too major, but something that may irk some people. It's also worth noting that the RedMagic 8 Pro comes with a number of gaming features. There's the Game Space app, which lets you manage and launch your favorite games, tweak settings like the fan, and more. It's a nice feature, but it's not something I used a whole lot.
Overall, the software on the RedMagic 8 Pro is generally decent — it could stand to use a bit of tuning here and there, but it's not bad by any means.
Conclusions
The ZTE Nubia RedMagic 8 Pro is an impressive device, with a fantastic display, good performance, a large battery, and a decent camera. The gaming features are neat — though I didn't use them too much — and the cooling system is a nice addition. The software could use some tweaking, and the under-display camera isn't great, but overall I found this to be a good device
If you're in the market for a gaming-focused phone, then the RedMagic 8 Pro is worth looking at. It's powerful, good-looking, and relatively affordable when compared to some of the other flagships out there.
The competition
Competition in the market for gaming phones is pretty fierce these days, and there are plenty of great options to choose from. But if you're looking for a good device that won't break the bank, then the RedMagic 8 Pro is a great choice. That said, it's also worth considering the Asus ROG Phone 6, which is a great gaming phone that offers some compatible accessories, but is also quite a bit more expensive.
Should I buy the ZTE Nubia RedMagic 8 Pro?
Yes, if you're looking for a good gaming phone that won't break the bank.