When you're trying out earbuds, you expect the makers to have made concessions in certain areas. It is rare to find a pair of earbuds that will please commuters, audiophiles, and those looking for comfortable earbuds to wear for hours. If one aspect of the earbuds is really good, you expect other features to be not as good. SoundPeats has a variety of earbuds for all kinds of listeners, and the new Opera 05 is its latest entry trying to hit all the marks.
The SoundPEATS Opera 05 are new earbuds that are hitting the market soon. They are marketed towards audiophiles with better sound quality than other offerings, such as the SoundPEATS T3 and the SoundPEATS Air3 Pro. Does it live up to the marketing? I've been able to test them out and here's what I found.
BGR may receive a commission
Pros
Good sound quality
Strong battery life
Good microphones
Responsive touch controls
ANC is good
Cons
Hard to get out of the case
Bulky
SoundPEATS Opera 05 design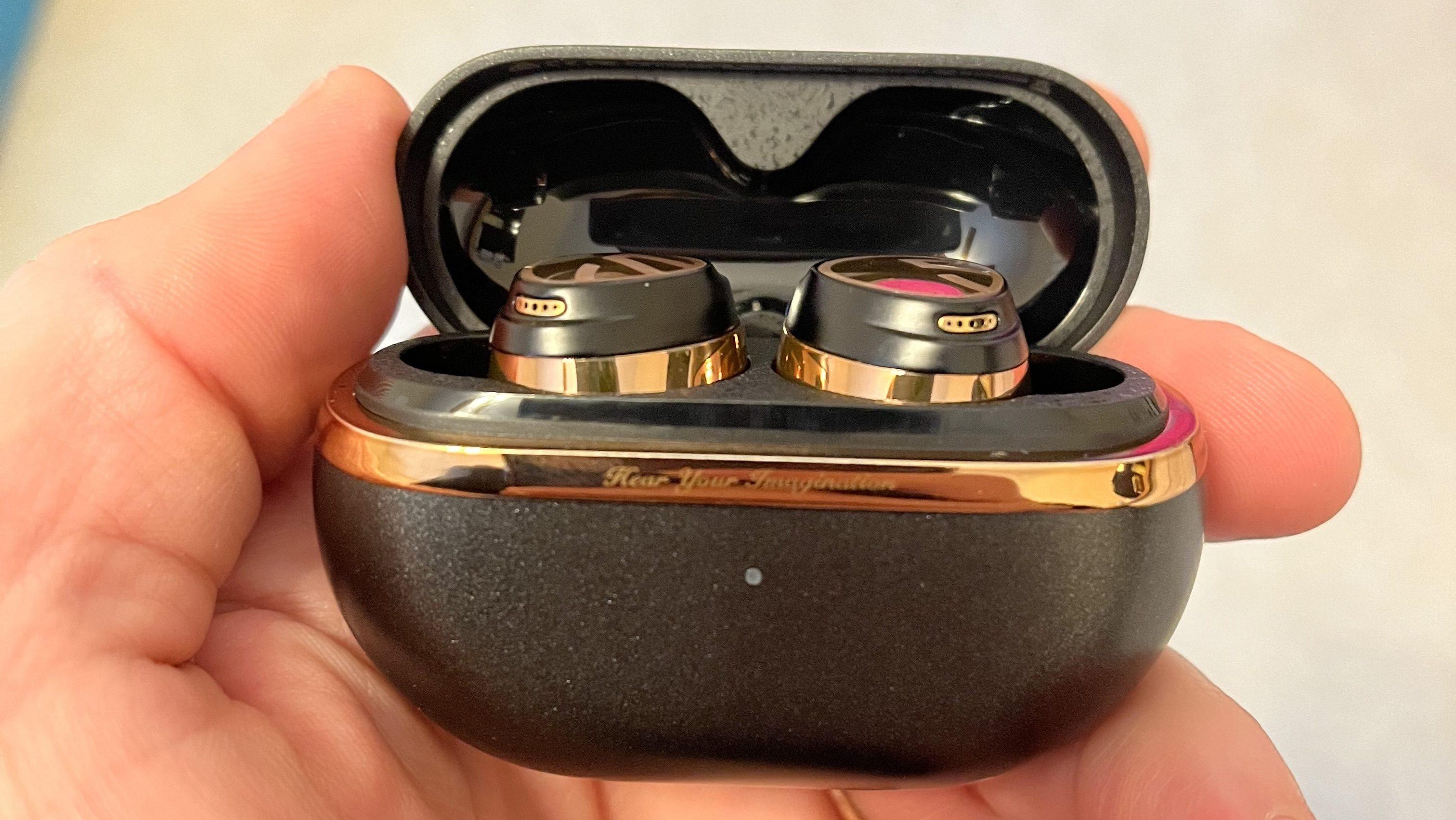 The earbuds are a different style than the previous options I had reviewed from SoundPEATS. They have champaign gold accents on a black earbud. They have to be put into your ears in a specific way, or they won't fit properly. The S design on the outside must be facing in the right direction because if it's just slightly off, the earbuds could fall out of your ears.
The earbuds have magnets on them so that they can snap into place in the charging case with ease. But because the design of the earbuds is a bit rounder and bulkier, there isn't a part that is easy to grab when you want to take it out of the charging case. Once you do get them out, they are lightweight.
The SoundPEATS Opera 05 come with a small, medium, and large ear tip set, allowing you to customize the fit best. The small option worked best for me. As with most earbuds, there are touch controls on each side. These were more responsive than the T3 and Air3 Pro and easy to use. Also, thanks to the rounder design, when you are using the touch controls, it doesn't feel like you are jamming the earbud farther into your ear.
Features for the earbuds
These boast three different modes. You can choose normal mode, pass through mode, and noise cancellation mode. The design of the earbuds seals up your ears well and the added noise cancellation mode cancels up to 30db of noise. This is rather effective as I was locked in and didn't hear much around me when using the ANC mode.
These feature 12mm dynamic drivers and two balanced armature drivers, giving them an added boost when it comes to sound quality. You hear music clearly and it doesn't come through distorted. While this isn't the best sound quality you'll find, most people will be happy with it. The treble brightness is notable.
The earbuds are IPX4 waterproof. The call quality of these earbuds is rather strong with dual ENC so you can hear clearly. The design is also wind-resistant, so wind won't be picked up too much by the microphones.
Battery life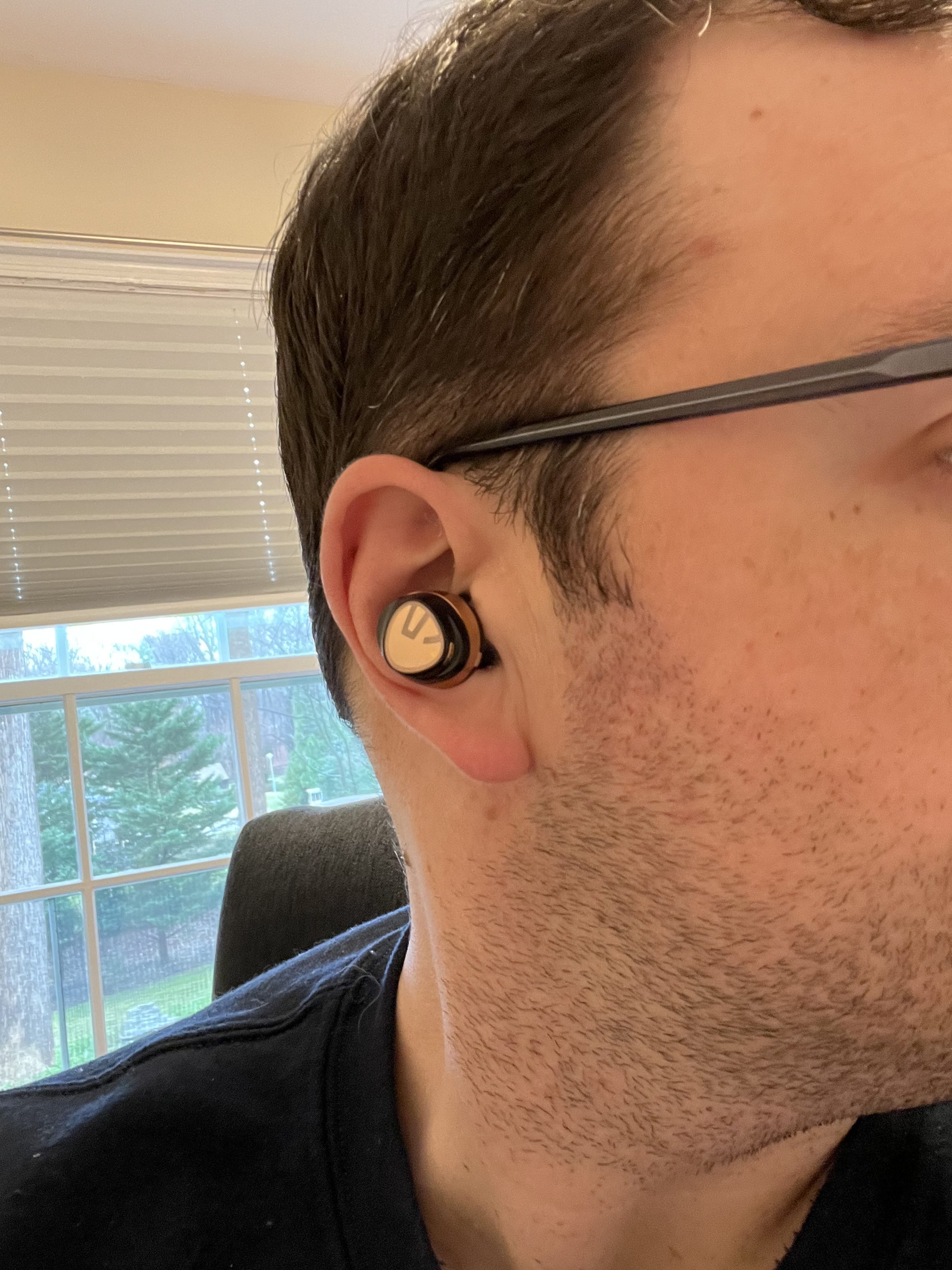 The battery life was particularly strong. I got up to about eight hours of playtime on a single charge and that was even with a bulk of the time being spent in ANC mode. When I kept them in the charging case that was fully charged, it lasted about 33 hours. A full charge takes a few hours and then you're good to go. The SoundPEATS Opera 05 earbuds come with a USB-C charging cable that you can plug right into the charging case.
Conclusions
The SoundPEATS Opera 05 earbuds provide a good experience for those looking for an upside of sound quality and comfort. While they can seem bulky, once you are using them, the touch controls are easy to use and the modes are easy to switch through. For those who are really tuned into sound, these may not be quite at the level they want. But for the price, when they do come out, they should be considered.
The competition
Echo Buds (2nd Gen) offer a lot of the same features as the Opera 05 earbuds. They have multiple modes and active noise cancellation. If you're looking for a more customizable listening experience where you can tune the audio yourself, you may want to opt for the Echo Buds.
Should I buy the SoundPEATS Opera 05 earbuds?
Yes. They deliver better sound quality than other SoundPEATS options for those who want more.