While the likes of Apple and Sony continue to dominate in the world of consumer headphones, we've seen a string of wireless noise-canceling headphone releases from high-end audio companies. The latest to join those ranks is Edifier, which has launched the Edifier WH950NB headphones that aim to deliver solid audio quality and comfortable fit.
But unlike many of the other releases we've seen recently, these headphones aren't built for the ultra high-end. Instead, they're aimed at sounding great while remaining relatively affordable — and at $180, they could well be the mid-priced headphones to beat.
How well do the Edifier WH950NB headphones perform? I've been using the headphones for a while now to find out.
BGR may receive a commission
Pros
Solid design
Excellent audio quality
Good noise cancellation
Relatively comfortable
Cons
Better high extension would be nice
Edifier WH950NB design
The overall design of the Edifier WH950NB headphones is premium and sleek. The headphones come in black, with rose gold highlights, and it's a great look.
They offer a great build too. The structural parts of the headphones are largely metal, and while there's some plastic on the ear cups, it feels strong and still looks great.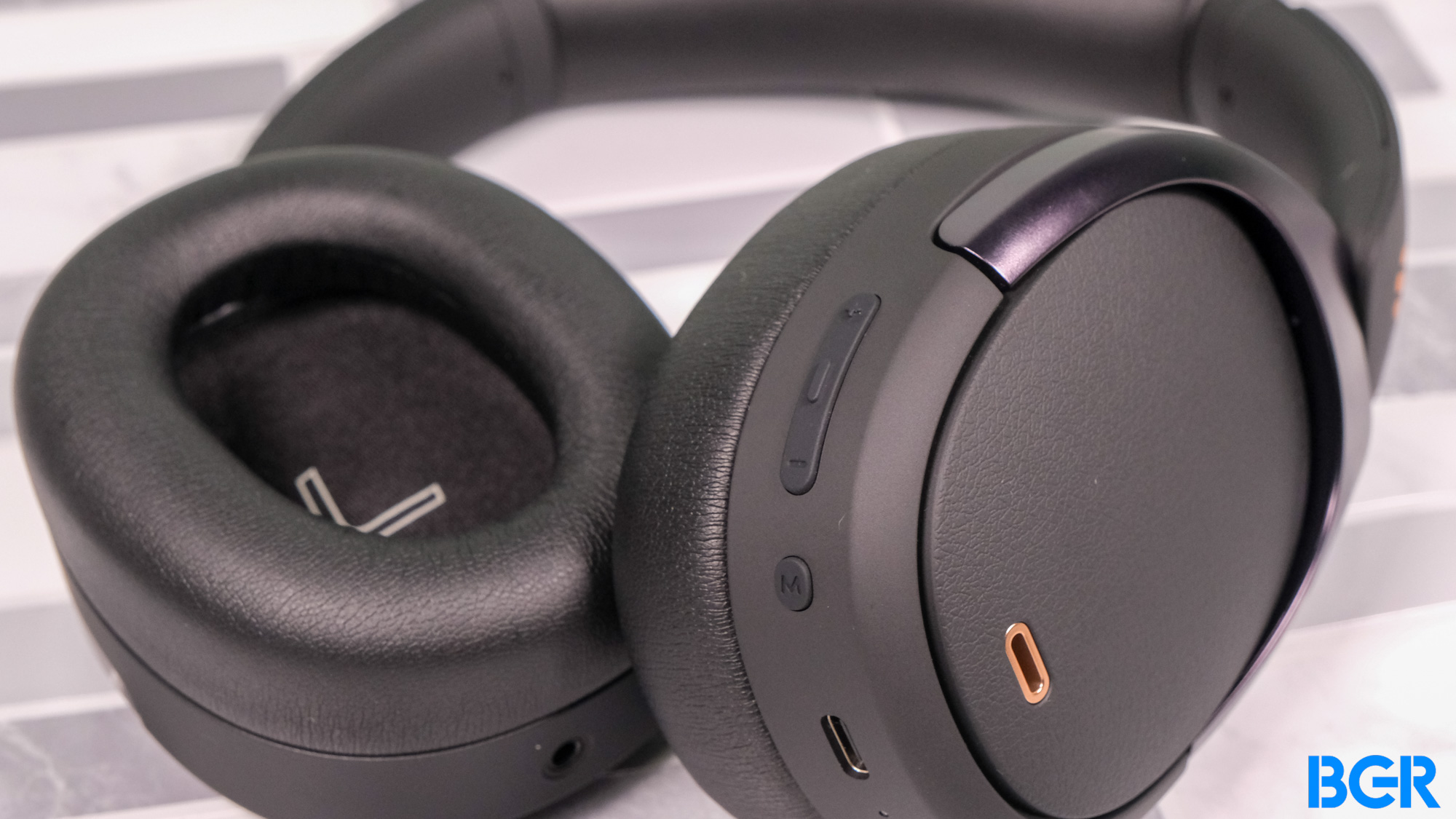 On the left ear cup, you'll get an aux port for wired listening, while on the right can be found the USB-C port for charging, and controls for volume, playback, and noise cancellation. Generally, the controls are easy to use, and I found it simple to find the controls by touch while wearing the headphones.
The Edifier WH950NB headphones come with a great selection of accessories too. There's a hard case for taking the headphones on the road, along with an audio cable for wired listening, a USB cable for charging, and an airplane adapter. It's pretty much everything you'll need, which is always nice to see.
Edifier WH950NB features and battery
These headphones are built to compete with other tech-heavy headphones are a reasonable price, and as such, they work with an app to bring additional features.
The app is a little buggy at times, but for the most part, it works decently well. Through the app, you can do things like change noise cancellation modes and check the battery. The cancellation modes are pretty detailed, too — there's one specifically to reduce wind noise, for example.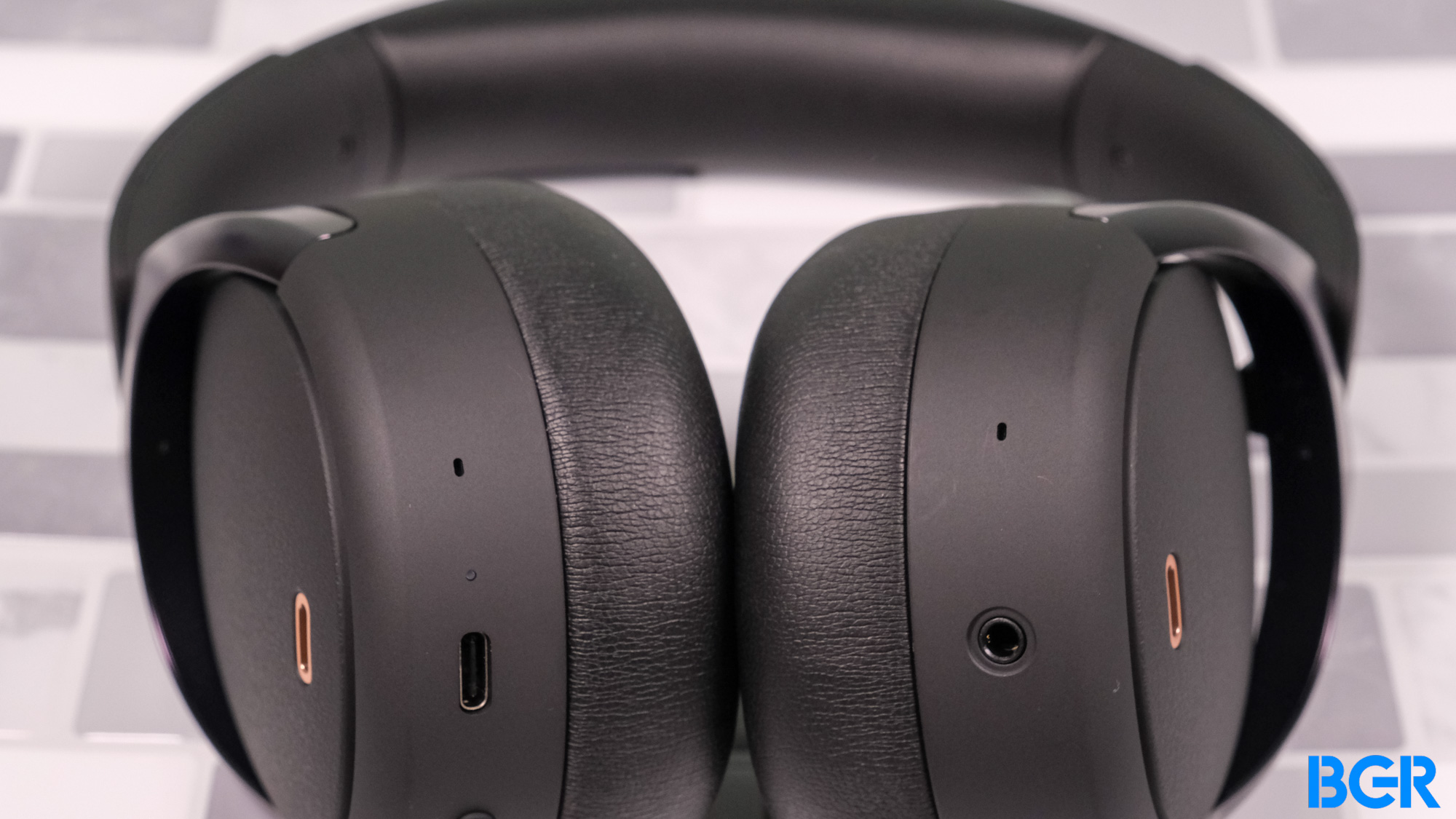 The app also offers access to an EQ, and thankfully, users can create a custom EQ. The EQ is very impressive for a pair of headphones in this price range. There are only four bands, but users can set the frequency of each band, along with the Q, which refers to how wide or narrow the EQ setting is. These are tools that you usually only see on professional equipment, and while there's a learning curve, I'm really glad to see such a detailed tool.
You can also tweak the controls on the headphones, and again, it's a pretty detailed tool. You can select which noise cancellation modes can be turned on and off, plus you can choose the listening modes.
The battery life on the headphones sits at 34 hours, which is quite good. It's not the best battery life out there, but it's far from the worst, and most should find that they can get through a week or two of casual listening in-between charges.
Edifier WH950NB comfort
The Edifier WH950NB headphones offer plush padding in the headbands and under the headband, plus they're pretty lightweight.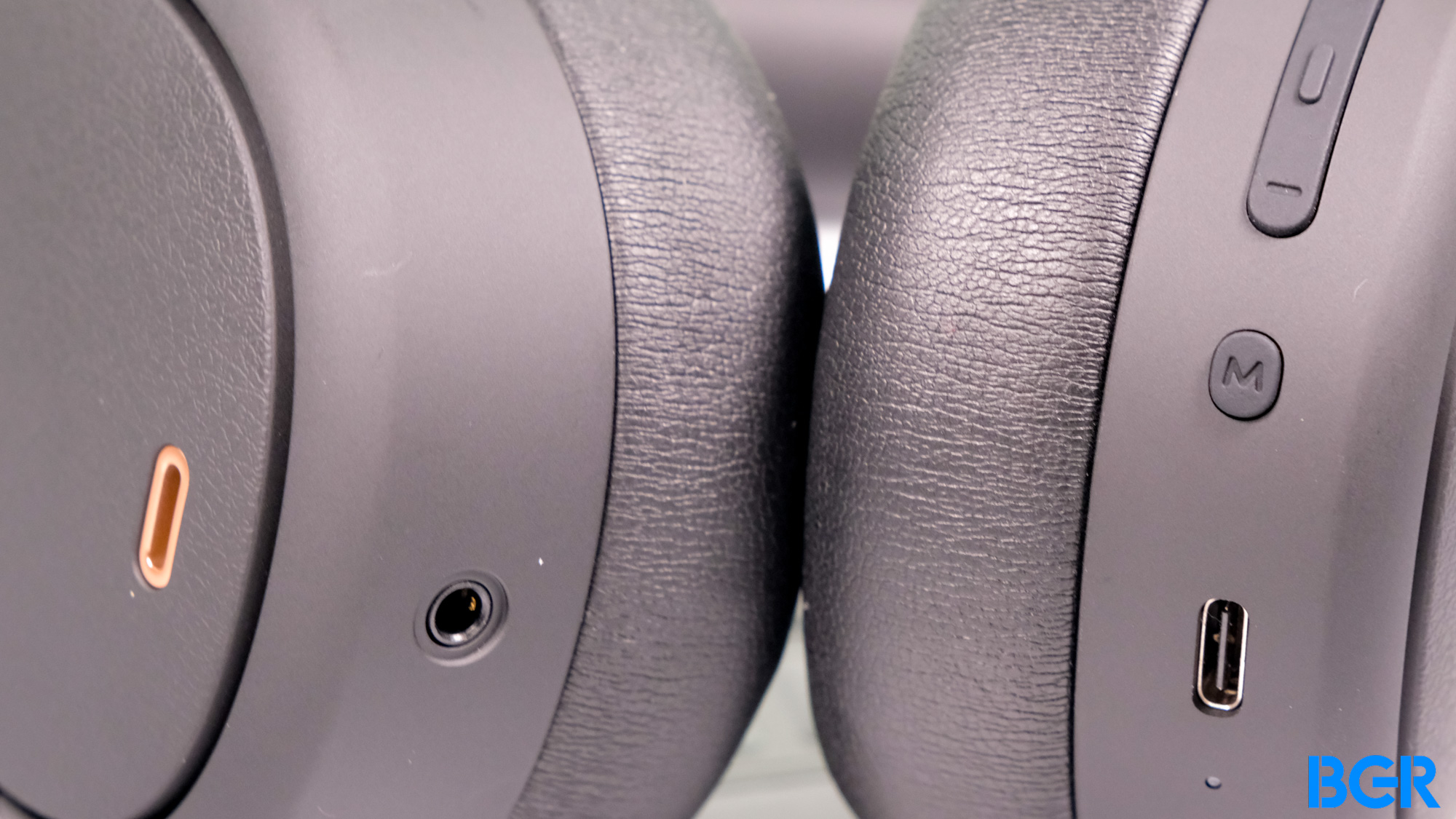 The result is a pretty comfortable fit overall. I was able to wear the headphones for hours without them getting overly uncomfortable, and while I wish the ear cups extended a little more, and they did get slightly warm at times, most will be able to wear the headphones for extended listening sessions without issue.
Edifier WH950NB sound
The audio quality on offer by these headphones is pretty good too, especially for headphones in this price range. Sure, the headphones don't quite compete with more expensive options from the likes of Apple or Sony, but they do punch above their class.
The bass response, in particular, is very good. Kick drums and bass guitars are deep and powerful, and the bass extension is quite good. The mids are well-tuned as well, with good responses for vocals and guitars.
The highs are good, but they're also one point of difference between these headphones and more expensive ones. Again, it's good, but the high extension and detail don't quite match the more expensive options. That said, the highs are better than most of the competition in this price range.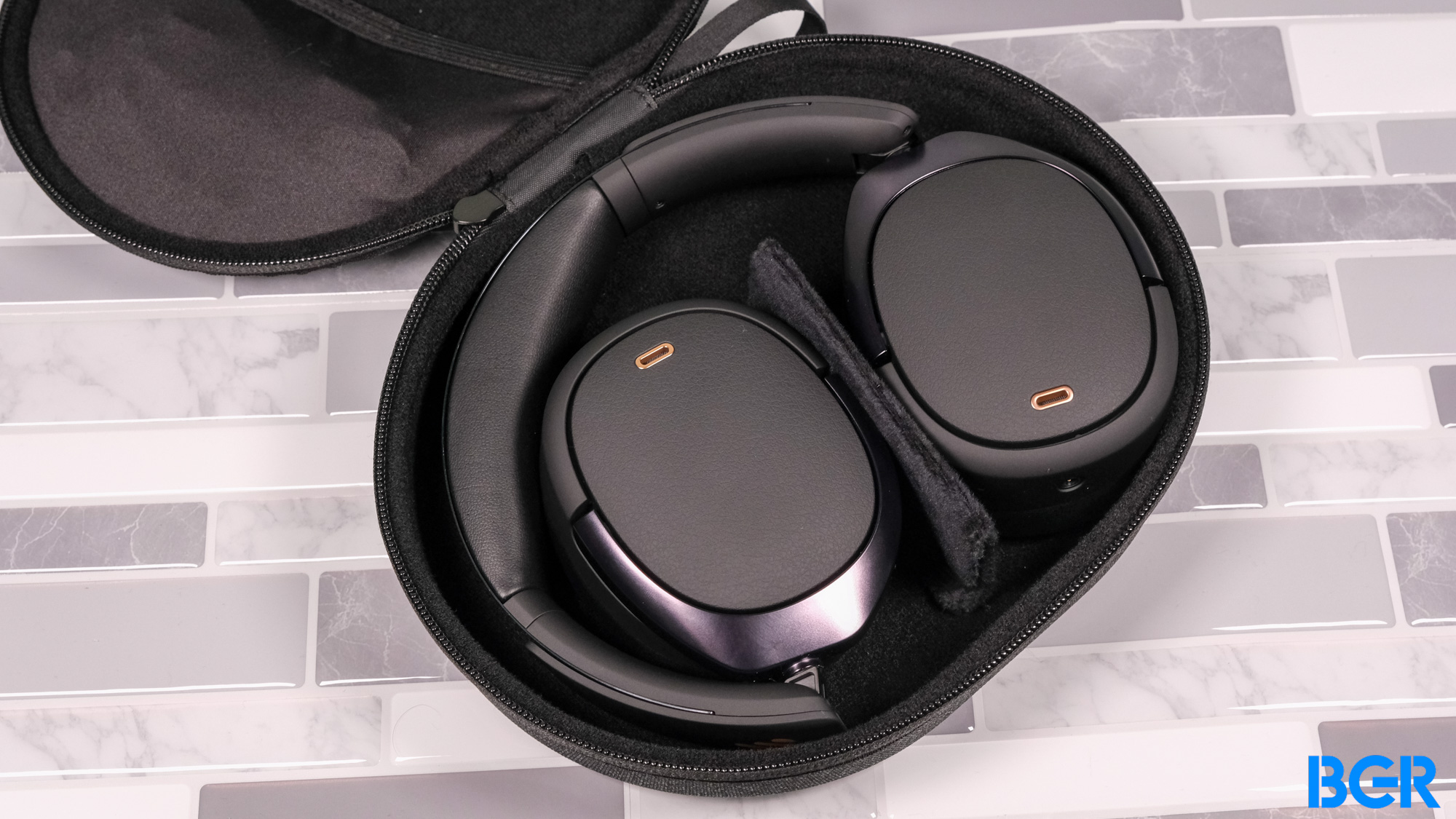 The noise cancellation is pretty good, and again, better than most of the competition in the price range. Also, again, it doesn't necessarily compete with the much more expensive Sony WH-1000XM5 and AirPods Max headphones, but most will find it good at cutting most outside noise.
Perhaps the only downside to these headphones is that they don't support codecs like AAC and AptX. That means that they won't quite offer the same level of detail as some other headphones in many situations. Most won't really notice the difference, but those who want an ultra-detailed experience will want to keep looking.
Conclusions
The Edifier WH950NB headphones have a lot going for them. They're relatively stylish, fit comfortably, and sound great for a pair of headphones in this price range. If you are willing to stretch your budget, there are better options — but if your budget maxes out at around $180, the Edifier WH950NB headphones are worth considering.
The competition
Perhaps the biggest competition to these headphones comes in the form of the Sennheiser HD 450BT headphones, which sound better for only $20 more. If you're willing to spend that, then they're generally a better option.
Should I buy the Edifier WH950NB headphones?
Yes, but you should also consider the Sennheiser HD 450BT headphones.