Portable projectors are getting better and better. The Nebula Capsule and Capsule II have been arguably leading the charge when it comes to portable, inexpensive projectors that allow users to project anywhere they want. Now, Anker is finally back with a third-generation model: The Anker Nebula Capsule 3.
The Nebula Capsule 3 steps up the image resolution, and switches from a lamp to lasers for the projection tech. Those things make it a pretty big step forward in its price range.
But does it still perform at a decent price? I've been using the Anker Nebula Capsule 3 laser projector to find out.
BGR may receive a commission
Pros
Very portable
Strong design
Decent image
Android TV
Cons
Audio isn't great
No native Netflix
Anker Nebula Capsule 3 design
The first thing you'll notice about the Nebula Capsule 3 is its design, and it looks good — though the design is very similar to previous models. It's a black cylinder with the lens on the front, and a camera that helps with the autofocus tech.
On the top are the controls — directional buttons for navigating the interface, a back button, and volume buttons. On the back you'll find the power button and mode button, along with HDMI input, aux port, and USB-C port.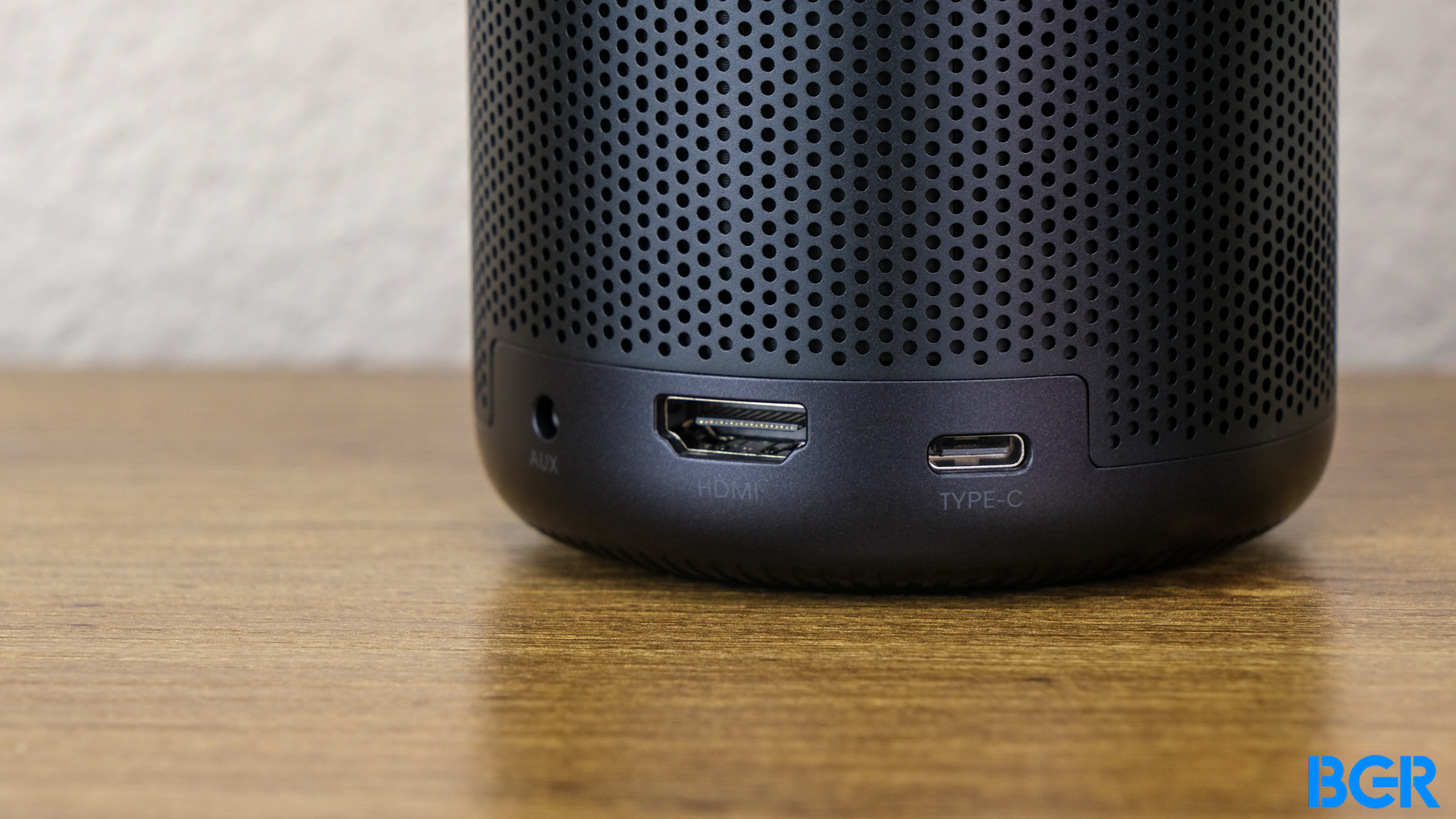 For the most part you don't have to use the controls on the top, as the Anker Nebula Capsule 3 comes with a remote too. This offers all the software controls you would expect, including a Google Assistant button. It's basic but gets the job done.
Generally, the projector is well-built and well-designed, though I do wish it came with a case or bag. The projector is built to be portable, and you'll want to protect it if you take it on the road a lot.
Anker Nebula Capsule 3 software
The Anker Nebula Capsule 3 has Android TV, based on Android 11, built into it, though it's not the latest Google TV. It pretty much acts the way you would expect. It has rows of apps, and then rows of content within those apps, meaning you can scroll down the interface to jump back into content that you've recently watched.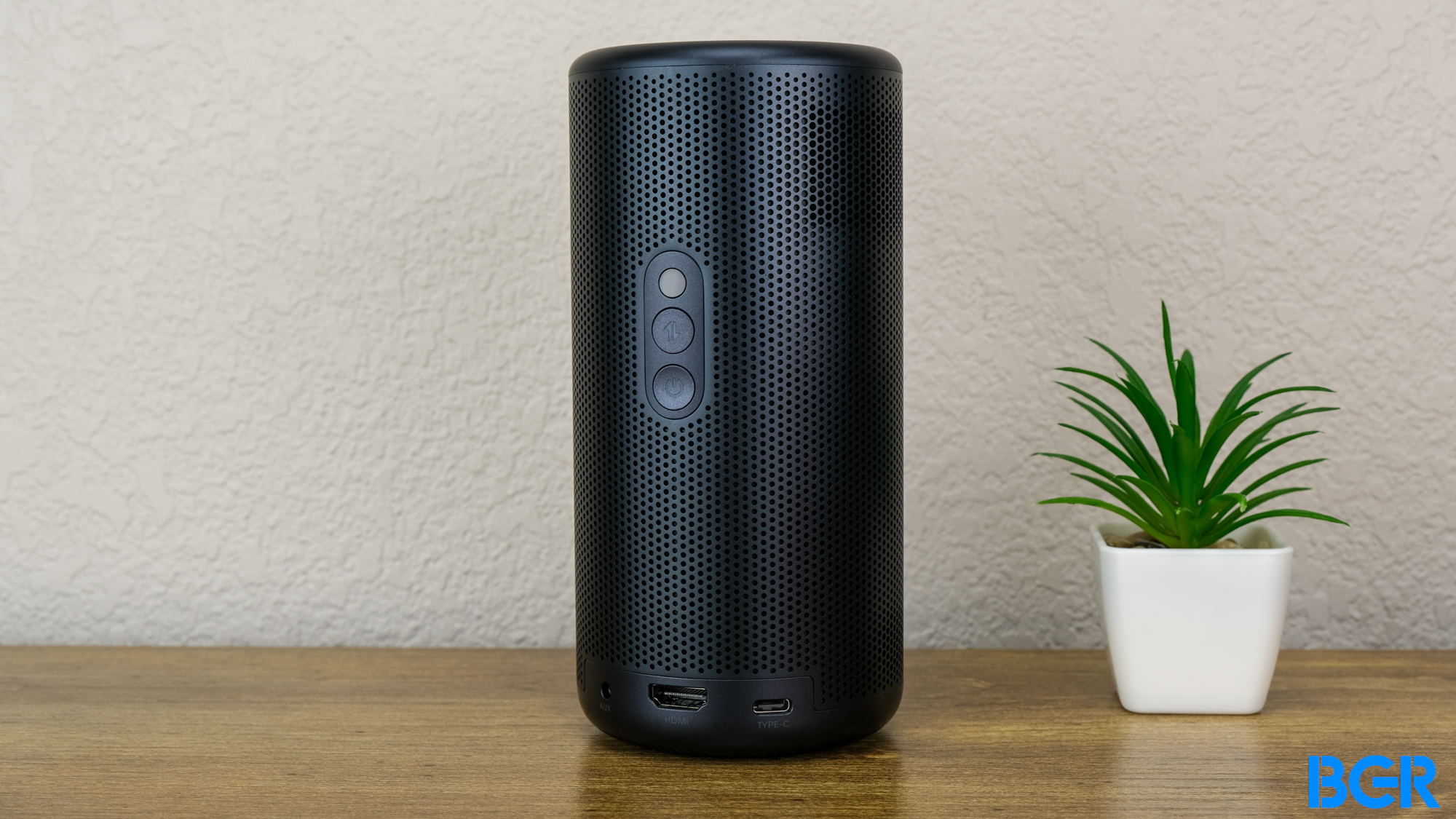 But, like many projectors, there are some apps that you can't install easily. Netflix can't be installed, though there are some weird workarounds to do so. Thankfully you can still use Google Cast to cast Netflix the projector from your phone.
As you would expect from an Android TV device, the Nebula Capsule 3 has Google Assistant built in. This can be helpful for controlling the projector, but also finding out information from the web and controlling your other smart home devices. It seemed mostly responsive in our testing.
Overall, the software is very easy to use and navigate. But it is a little annoying that you don't have easy access to Netflix.
Anker Nebula Capsule 3 performance and battery
When it comes to performance, the Anker Nebula Capsule 3 offers a 1,080p resolution and a brightness of 300 lumens. The jump in resolution was immediately noticeable, as the image looked generally crisp and detailed and far better than a 720p image.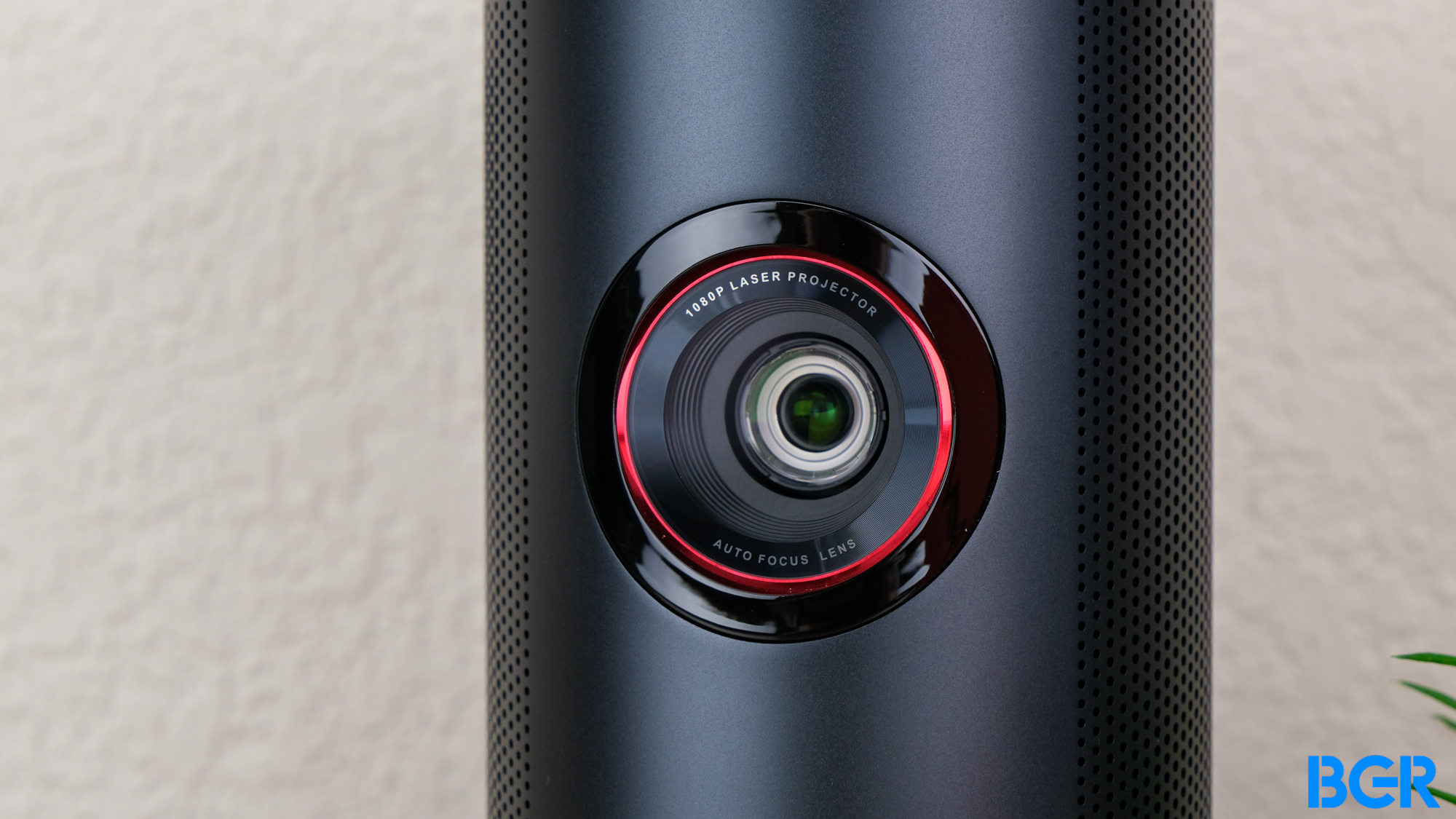 The brightness wasn't bad either — in a room with lots of ambient light, I was still able to see the image decently well, especially when the projector was close to the screen. Obviously, the image was much clearer in a darker room. But don't buy this projector for its brightness.
Colors were fine, and contrast wasn't terrible either. Most will get by perfectly fine with the image quality here, though that wouldn't be why you buy it — you buy it for its portability.
The battery life on the projector is around 2.5 hours, which is enough for most movies, though a longer battery life would always be nice
Anker Nebula Capsule 3 audio
The Anker Nebula Capsule 3's audio quality isn't great, as you would expect from such a small device, but it's serviceable. Bass is a little flat-sounding, and there isn't a ton of detail in the high-end. But it does get loud enough for most casual situations.
If you can use the device with external speakers, it's probably worth doing so.
Conclusions
Overall, the Anker Nebula Capsule 3 is a good projector, with a great design and good performance for the price. It's great for casual movie watching, and its portability makes it a great choice for those who need something that can easily move around.
It's obviously not perfect. You won't get the most detailed or colorful image, and contrast leaves a little to be desired. That's not to mention the lack of native Netflix support, and the lackluster audio.
But if you want a portable projector and are willing to spend $800 or so, the Nebula Capsule 3 is a great option.
The competition
If you're looking for portable projectors, there is quite a bit of competition, and some of it generally outperforms the Capsule. It's worth, for example, considering the Epson EpiqVision Mini EF12.
Generally, however, the Nebula Capsule 3 offers a good enough experience to make it on-par with most of the competition.
Should I buy the Anker Nebula Capsule 3 laser projector?
Yes. It offers a good image quality for a portable projector in this price range.