Ladies and gentlemen, welcome to the future. Sort of. Uber on Wednesday announced the immediate launch of its self-driving Uber taxi program, which will initially be available in San Francisco. In a bit of irony, each self-driving Uber car will actually be piloted by not one but two "drivers," unlike a typical Uber car, which is manned by a single driver. Why does a "self-driving" car need two drivers? First, California law prevents autonomous vehicles from operating without a human in the driver's seat. Then, a second person will ride along in the passenger seat to help record and analyze data during each trip to help improve Uber's self-driving technology.
Uber first announced its new self-driving ride-hailing initiative three months ago. In partnership with Volvo, the company has built an initially small fleet of autonomous SUVs that will begin ushering users around San Francisco on Wednesday. Uber hasn't announced exactly how many autonomous Volvo XC90 vehicles are included in its initial launch, but the figure represents a very small percentage of Uber's San Francisco driver base.
The San Francisco launch comes following a pilot period in Pittsburg, PA, where Uber first deployed its self-driving Volvos back in September. According to Uber's announcement, autonomous cars in San Francisco will be operated in the same way as Uber's Pittsburg fleet.
"The promise of self-driving is core to our mission of reliable transportation, everywhere for everyone," Uber said in a post on its website. "As demand for ridesharing continues to skyrocket, the future of transportation will be a mix of human drivers and self-driving cars."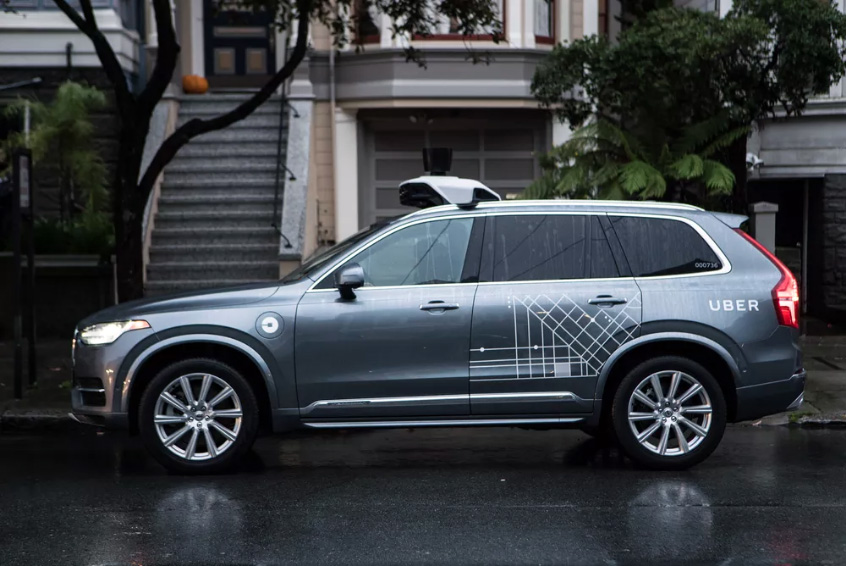 Now, for the bad news: you can't hail a self-driving Uber. Well, that's not entirely true. Anyone and everyone in San Francisco can hail a self-driving Uber car, they just can't specifically request one and they won't know that autonomous Ubers are coming to pick them up until they arrive. For the time being, Uber's self-driving cars won't be able to leave the city of San Francisco, so only riders who input a destination within city limits will be eligible for a self-driving car.
"Starting today, riders who request an uberX in San Francisco will be matched with a Self-Driving Uber if one is available," Uber said. "Expanding our self-driving pilot allows us to continue to improve our technology through real-world operations. With its challenging roads and often varied weather, Pittsburgh provided a wide array of experiences. San Francisco comes with its own nuances including more bikes on the road, high traffic density and narrow lanes."
That last note is of particular importance. San Francisco is a bustling city with streets that are often filled with pedestrians. Even with a human pilot in the driver's seat, navigating San Francisco safely will be a big challenge, though it will undoubtedly yield a tremendous amount of valuable data as a result.
Uber's self-driving cars hit the streets of San Francisco today, and trip pricing will be identical to the cost of an UberX ride. A brand new video showing Uber's self-driving Volvo XC90 cars is embedded below.