This is a sponsored article, and all content and opinions expressed within are of the author.
Camping, hiking, fishing, RVing, and other outdoor activities have exploded in popularity over the past few years. Any of those trips offer a great way to spend quality time with friends and family while also enjoying and appreciating nature. As much as we all love the great outdoors, however, there are still certain modern devices we need to keep powered up at all times.
The new BLUETTI AC60 portable power station provides the perfect solution to charge anything and everything that needs power on the go. It features a rugged design that's IP65 water-resistant and dust-resistant so you can bring it with you anywhere. The AC60 also has every type of power outlet you might need, solar charging support, 403Wh capacity, and an industry-leading 6-year warranty.
When it comes to portable power, BLUETTI is one of the top brands in the world. The company has an extensive product catalog that includes everything from solar panels and portable power stations to home battery backups and even solar generator solutions.
Now, BLUETTI is introducing one of its most exciting new products. It's called the BLUETTI AC60 portable power station and it's easily one of the most impressive portable charging solutions I have ever seen.
There are several key features that separate the BLUETTI AC60 from rival portable power stations. But I'll start with the most obvious and perhaps most important: The IP65 rating.
Traditional portable charging solutions are great, but what happens when you go to the beach? And what happens if you're fishing or camping and it starts raining? Harsh weather conditions or excessive dust and sand can quickly destroy a standard portable charger. But the BLUETTI AC60 portable power station is built to go with you anywhere.
The IP65 rating means that BLUETTI's AC60 has "total protection" from dust ingress as well as "protection from low-pressure water jets from any direction." In plain English, that means you have nothing to worry about at the beach, in the rain or snow, or even in a desert sandstorm.
That last one isn't a situation most of us will ever be in. But it does offer a perfect segue to discuss the AC60's next novel feature: Support for solar charging.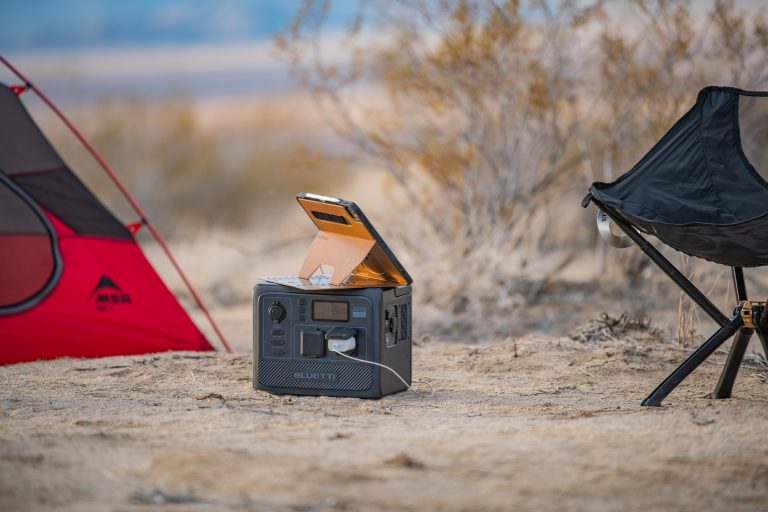 If you genuinely love the great outdoors and often find yourself in very remote locations, the BLUETTI AC60 is perfect.
When you're at home, the AC60 supports Turbo Charging that takes just one hour to recharge the unit to 100%. However, AC power outlets are a bit more difficult to come by when you're camping, trekking up the side of a mountain, or in the middle of a desert.
That's why BLUETTI's new portable power station supports solar charging in addition to AC, car, and lead-acid battery charging. Most standard portable solar panels will work fine with the AC60. If you don't already have one, I recommend the BLUETTI PV120. Better yet, the BLUETTI PV200 can fully recharge the AC60's 403Wh battery in about 2.5 to 3 hours.
Also of note, the advanced LiFePO4 battery pack that BLUETTI uses is tested and confirmed to retain 80% of its original capacity even after 3,000 charge cycles.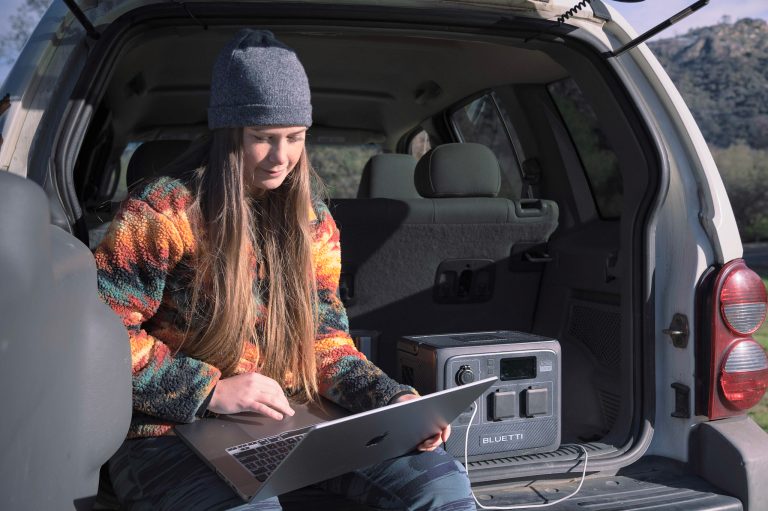 The possibilities are practically endless regarding what types of devices you can recharge with the BLUETTI AC60 portable power station.
There are seven different power outlets on the AC60, including AC and DC outlets. Here's the full rundown:
2 AC Outlets (120V/5A, 600W in total)
1 USB-C Port (100W Max, built-in eMark chip)
2 USB-A Ports (5V/3A)
1 12V DC Outlet (12V/10A car outlet, regulated)
1 Wireless Charging Pad (15W Max)
As you can see, all the bases are covered by the BLUETTI AC60. You can power up your laptop, smartphone, tablet, eBook reader, wireless headphones, rechargeable flashlight, and practically any other portable device you can think of.
Or, take things a step further and plug in a projector to enjoy an outdoor movie night while camping. Heck, you can even power up a popcorn popper to really have some fun.
Here's a short video that includes some more highlights:
The BLUETTI AC60 truly does it all, and it's perfect for anyone who needs a rugged portable power station.
Also, if you're a true adventurer who needs even more capacity, the AC60 can be expanded from 403Wh up to 2,015Wh by adding BLUETTI's B80 battery packs.
The BLUETTI AC60 portable power station is currently available for presale at a Super Early Bird discounted price. You can find more info on the BLUETTI website.
BLUETTI AC60 portable power station specs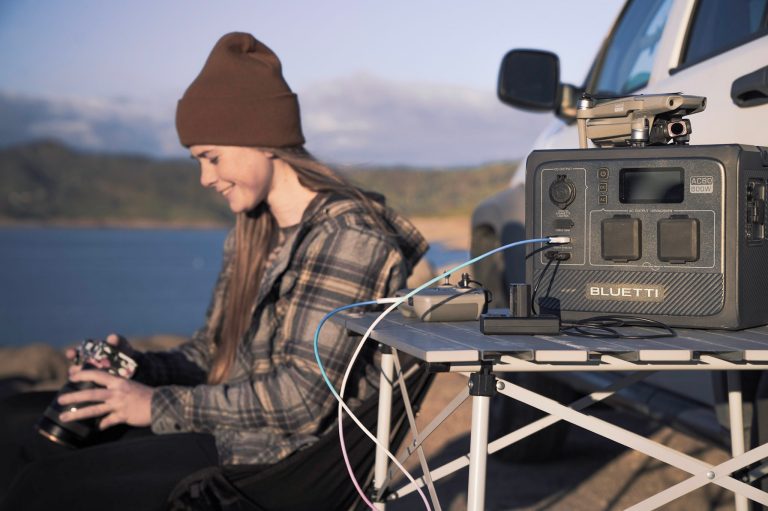 Battery
Capacity: 403Wh(18Ah)
Type: LiFePO4 (Lithium Iron Phosphate)
Life Cycles: 3,000+ Cycles to 80% Original Capacity
Shelf-life: Recharge to 80% Every 3-6 Months
Management System: MPPT Controller, BMS, etc.
Output
2 AC Outlets (120V/5A, 600W in total)
1 USB-C Port (100W Max, built-in eMark chip)
2 USB-A Ports (5V/3A)
1 12V DC Outlet (12V/10A car outlet, regulated)
1 Wireless Charging Pad (15W Max)
Input
AC Input: 600W Max.
Solar Input: 200W Max., VOC 12-28V, 8A
Car Input: 12/24V from Cigarette Lighter Port
Max Input: 600W
Recharge Time
AC Charging Cable: ≈ 1.2-1.7 Hours (600W Turbo Charging)
Solar Panel: ≈ 2.5-3.0 Hours (200W Max.)
General
Pass-through Charging: Yes
Weight: 20.06 lbs / 9.1 kg
Dimensions (LxWxD): 11.3" × 8.5" × 9.7" / 290mm × 205mm × 234mm
Operating Temperature: -4℉-104℉ / -20℃-40℃
Storage Temperature: 32℉-104℉ / 0℃-40℃
Certifications: CEC, DOE, FCC, CA Prop 65
Warranty: 6 Years