Stand-alone GPS units are a thing of the past. If your car doesn't have a built-in navigation system, then you probably know where you're always going (which is unlikely) or you use your cell phone for navigation (more likely). But it's very dangerous to be looking down at your phone for directions as you're driving (just as it is to text and drive). Take the safe approach to find directions by getting a cell phone mount for your car.
Having your phone on a mount lets you see it while still being able to keep your eyes on the road. Plus, you can plug it into your car to make it easier to charge or play music. Rather than struggling to change the music while driving, grab any of our picks for the best car phone mounts below and drive safer and easier.
Where is the best place to place a phone holder in a car?
Back in the day, it used to be on your windshield. But that can make it harder to see what's going on in front of you. The best place is either the vent in the middle of the car or on the dashboard. But even the dashboard can take your eyes away from the road.
Is it safe to mount your phone to the dashboard?
It is, as long as you aren't blocking your view. If there's a good amount of room on your dashboard, you can definitely mount it there.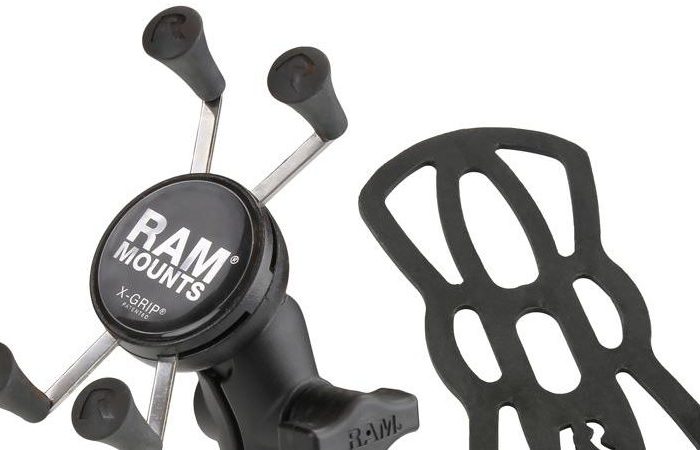 BGR may receive a commission
Best magnetic car phone mount: WixGear Magnetic Phone Car Mount
Pros: Very simple to use, four metal plates and two mounts
Cons: Not compatible with every car vent
With a simple design, the WixGear Magnetic Phone Car Mount is 10 times easier to use than other magnetic mounts. The sturdy rubber base and powerful magnetic head will hold just about any smartphone. It's the best magnetic because it provides you with what you need for the mount and for your phone. All you need to do to install it is put the mount on your air vent, stick the magnet metal plate in your case between your cover and the phone, or stick the round magnet metal on your phone. It's very simple to use and you'll get a pack of two mounts, four metal plates, and also four protective films. You have to be selective about these as they will not fit in every car vent. You need to make sure your car is compatible before purchasing this. It won't set you back much either, which makes it a strong purchase.
Best suction cup mount: RAM Mounts X-Grip Phone Mount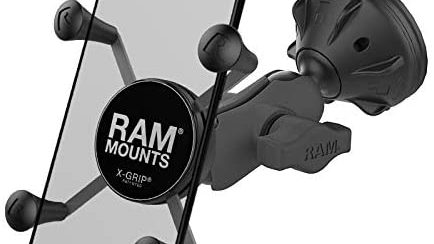 Pros: Spring-loaded X design, Twist-Lock suction cup base
Cons: Sides may push on your volume and power buttons
Rather than use the air vent to hold your phone up, you can get the RAM Mounts X-Grip Phone Mount and install it on your windshield. It is specially designed to hold your phone at any angle you desire, thanks to the double socket technology. The rubber-coated tips keep the phone secure and the spring-loaded holder expands and retracts around the phone. You have near-infinite adjustability with this.
This is compatible with a number of phones, including iPhones and Samsung Galaxys. There is an optional device tether to give you peace of mind while you're driving. This has great holding power. Be careful when you're using it, as the sides may push the power button, locking you out of your screen. The directions may close while you're using your phone for GPS purposes.
Best cradle mount: Beam Electronics Universal Smartphone Car Air Vent Mount Holder Cradle
Pros: Extremely compatible, very lightweight
Cons: Doesn't work with a phone in a wallet case
If you don't trust magnets or suction cups, then maybe you should opt for the Beam Electronics Universal Smartphone Car Air Vent Mount Holder Cradle. It can rotate 360 degrees to help you find the best viewing angle. The arms will retract around your phone to keep it tight and then you can press the button on the back to release your phone. It is compatible with a ton of different phones, including iPhones and Samsung Galaxys.
It'll work with most styles of air vents. Also, installing it takes just a few seconds and it weighs a little over two ounces. Check to see if your air vents and phone are compatible with any of these mounts before you purchase. If you're someone who has a wallet case on their phone, this won't work while the wallet case is on. It costs less than $10 also.
Best for big phones: TORRAS [Ultra-Durable] Cell Phone Holder for Car
Pros: Military-grade sturdiness, four-in-one ultimate car mount
Cons: Won't fit anything bigger than the iPhone 13
The TORRAS [Ultra-Durable] Cell Phone Holder for Car is built to last. It is 20 times sturdier than other options. It is easy and hands-free, making it suitable for all kinds of mobile phones. This can extend and fit phones as big as the iPhone 13. The iPhone 11 Pro Max also fits. It is a four-in-one ultimate car mount as it works in the dashboard, windshield, air vent, or at home.
There was an enhanced vent clip for 2021 that lets you screw the nut to fix the clamp freely. The tighter the screw, the sturdier it will be. The clip is 10 times sturdier than normal ones. It is adjustable, so you can change the views. That allows you to customize it per person who is using it. But, if you have an iPhone 13 Pro Max or iPhone 13 Pro, this won't work.
Best for the cup holder: iOttie Easy One Touch 5 Cup Holder Car Mount Phone Holder
Pros: One touch button operation, magnetic cord organizer
Cons: Grip can eventually become weak
The iOttie Easy One Touch 5 Cup Holder Car Mount Phone Holder works with a variety of phones. This features a twist dial that rotates easily, expanding the spacers for a secure fit in your cup holder. It takes no time to install this. The larger one-touch button operation and cradle allow for wider device and case compatibility. There is also a magnetic cord organizer that will keep your cords nicely piled. Adjusting the mount to multiple angles is a breeze. It'll sit in portrait mode or it can also sit in landscape mode. You may notice that your phone will slip the longer you use this. It has a great discount right now if you hurry.
More phone coverage: See all the latest updates for the Apple iPhone 14!