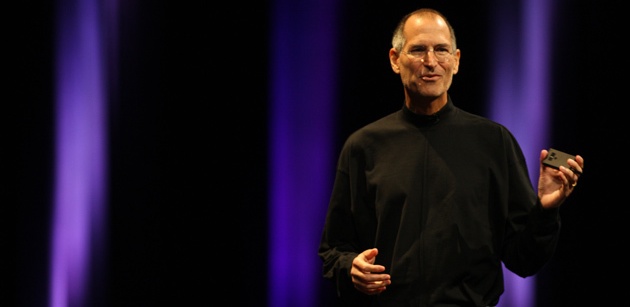 Rumors of a Verizon Wireless iPhone have swirled since even before the first iPhone was actually announced — you might remember the rumor that both Verizon and AT&T (then Cingular) would sell the device. Fast forward to the last couple of months, and countless articles have appeared from mainstream media publications like The Wall Street Journal and The New York Times in addition to countless other publications and blogs reporting on Verizon-related iPhone news. The consensus is that AT&T will lose its exclusivity in the United States after December 31st of this year, and that Verizon Wireless will begin selling the iPhone starting in the first quarter of next year. Let's assume that Verizon Wireless will get the iPhone in that timeframe for the purpose of this article.
How will the phone be introduced? A typical Steve Jobs last-minute intimate Apple Town Hall gathering? A press release? Well, Verizon CEO Ivan Seidenberg kicks off CES 2011 with a keynote presentation. The keynote will undoubtedly focus heavily on Verizon's newly-launched 4G (that's not really 4G). That in itself complicates the possibility of an iPhone announcement at CES. Could Ivan Seidenberg — while describing how LTE is the future of Verizon's wireless network in this country; how it's fast enough to replace your home broadband; how it enables more usage scenarios than traditional 3G networks — also announce a CDMA iPhone? Or better yet, could he invite Steve Jobs out to announce a Verizon iPhone? If the Verizon iPhone will support LTE, we'd say this was a slam dunk. However, only very new (and very unreliable) rumors have pointed to any sort of LTE compatibility in a Verizon iPhone. Is it possible, yes. Likely? Probably not (in our opinion).
That leaves option two: an announcement from Apple later in January. This would enable Steve Jobs to make the big announcement himself, under his own terms, while not countering Verizon's huge LTE push. If a Verizon iPhone ends up being CDMA-compatible and not LTE-compatible out of the gate, expect Steve Jobs to detail how much Apple is interested in LTE, though the technology isn't quite there yet and battery life would suffer, coverage isn't great, and so on. It's also then possible for Apple to introduce a new global iPhone in June or July during its WWDC conference — think GSM/GPRS/EDGE/UMTS/HSPA/LTE + CDMA all in one chipset… but we're getting ahead of ourselves.
Those are our two scenarios: a CES introduction from Verizon Wireless if the handset is LTE-compatible, or an Apple introduction sometime in January if the handset is a CDMA device. There isn't any information that says either of our predicted scenarios will happen, but it would be a show stopper to be announced at CES. A phone that's been available for almost six months globally, that will become available on another carrier in the U.S., could overpower every single mobile phone announcement at the entire Consumer Electronics Show. Just the way Steve Jobs likes it.