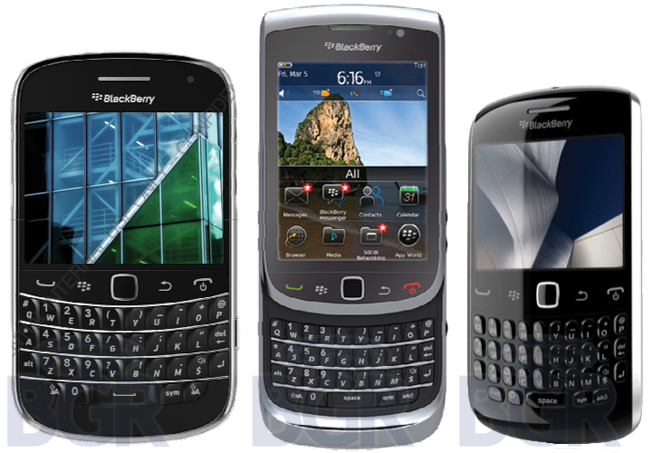 We unveiled nearly all of RIM's 2011 lineup over the past day or so, and we wanted to highlight the devices as well as give you a bit more background and personal thoughts on them — and of course, more photos. For starters, though, let's talk about RIM's NFC implementation and its real world use cases… we have been told RIM is planning to use NFC for pairing and streaming control with accessories, in addition to peer-to-peer information exchange. What does that mean? Well, you'd hold up one BlackBerry to another BlackBerry to add that person on BlackBerry Messenger, transfer your vCard information, or even share files. Future NFC uses headed to BlackBerry devices, we're told, include things as crazy as building access control (no more key cards!), ticketing, and of course, payments. Hit the break for the rest of our break down!
BlackBerry Bold (Dakota)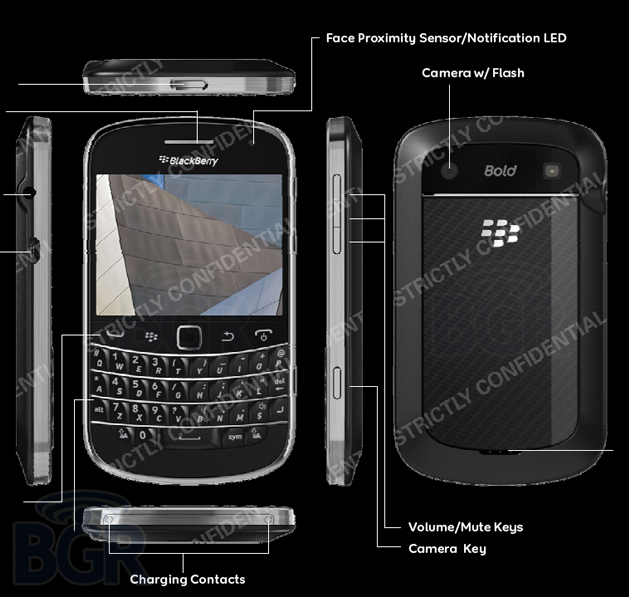 The BlackBerry Dakota is the creme de la creme of the 2011 BlackBerry family, and it will carry the Bold name. RIM has taken various shots at this form factor and the Dakota will be the first one to see the light of day. We're glad the company took the time to get it right, because earlier prototypes we've seen definitely fell short. The Torch is a great phone for some, but those of us who live and die by the perfect QWERTY keyboard found on RIM's Bold line had trouble dealing with the thin plastic keys and minimal tactile response on the Torch's board.
Beyond the heaven-sent full QWERTY / touchscreen combo, the Dakota will feature specs that are definitely a solid bump over today's Bold devices. By 2011 standards they're not going to blow anyone away, but higher display resolution, RAM upgrade, NFC, mobile hotspot capability and thin form factor are sure to please the eager BlackBerry-toting masses. Toss HD video recording and OS 6.1 into the mix, and we're looking at the likely king of Waterloo in 2011.
BlackBerry Curve (Apollo)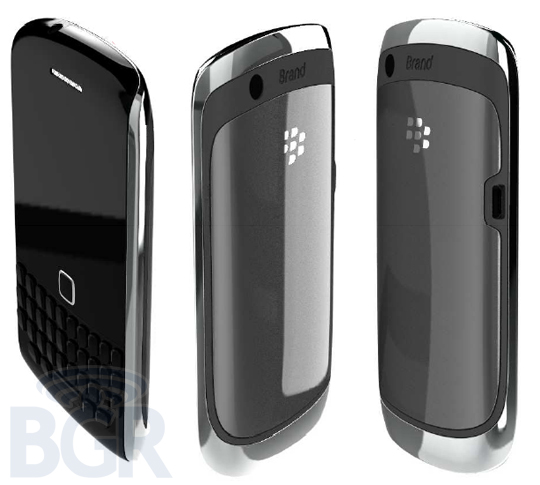 The BlackBerry Curve sits lower than the Bold on RIM's device lineup totem pole, but with the newest Curve ready to debut later this year, people will be in for a treat. With a decent screen, HSPA, a 5-megapixel camera, and an 800MHz CPU, the brand new BlackBerry Curve definitely won't be a slouch. The styling flows very well on the Curve pictured above with smooth angles and… curves. The phone also appears sleek and perfectly proportioned. RIM's Curve line is by far its biggest, and we think this update will definitely help keep RIM's enterprise sales moving in the right direction.
BlackBerry Torch 2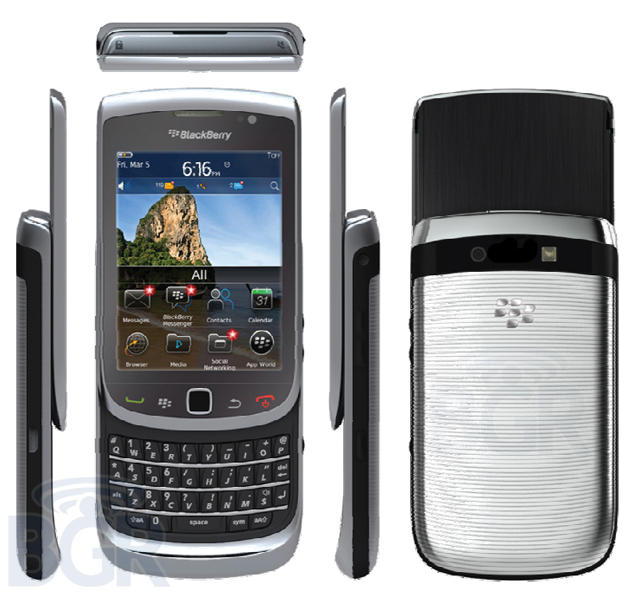 RIM called the first Torch its best BlackBerry ever, though many would take issue with that statement. The Torch did nothing for me, personally. In fact, all it really did was make using a BlackBerry device more clunky and painful. Part of this is the hardware's vertical slide out design, but part of it was due to the slow processor and weak internals. But if all goes according to plan, one of the Torch's two big strikes will soon be taken care of. The BlackBerry Torch 2 should scream with its 1.2GHz CPU, VGA-resolution screen and large built-in storage. Again, these specs aren't going to make anyone's head spin in Q3 2011, but they'll definitely give the Torch the shot of adrenaline it so desperately needs.
BlackBerry Storm 3 (Monaco)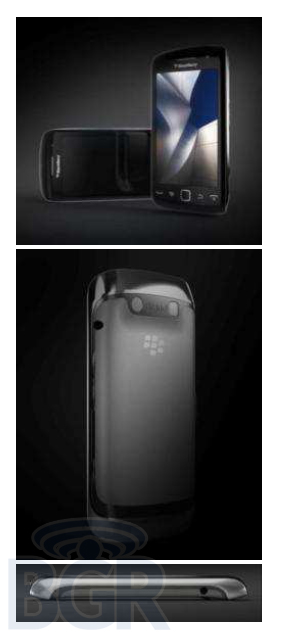 We have not confirmed that the BlackBerry Monaco will launch with the "Storm 3" moniker, though if it did, it would be practically nothing like the first device in the series. The first BlackBerry Storm, internally referred to as an "Apple Killer" and arguably one of the worst handsets ever to created by Research In Motion (remember how we reported it would be terrible before release?), shares nothing with the upcoming BlackBerry Storm 3 — no SurePress screen, no clunky hardware, no slow processor. This new full touchscreen device will be powered by a 1.2GHz CPU and feature the highest resolution display to ever ship on a BlackBerry — 800 x 480 pixels. We'll have to see how it plays out in the marketplace, though, because by the time it is released in Q3, there will be much, much more advanced handsets with much more robust operating systems.
We hope you BlackBerry-lovers out there are excited with the information we have shared over the past two days. RIM is definitely moving towards better-spec'd devices — we'll just have to see if it's going to be soon enough, and if it's going to be enough to compete with the iPhone and Android juggernauts.