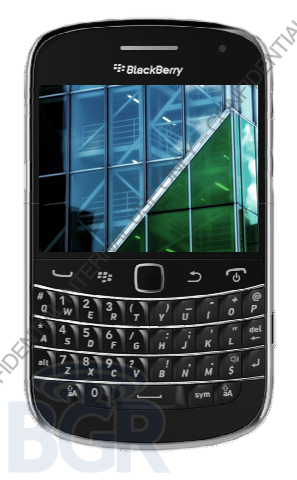 We just got our hands on a crystal clear photo of the BlackBerry Dakota — you know, the device that's going to sit right at the head of the BlackBerry family dinner table. What about the specifications for the BlackBerry Dakota? What, you thought we'd skimp out on you? How about the famous original Bold styling, HD video recording, NFC, 3G Mobile hotspot, magnetometer and much, much more! Full specs after the break!
Quad-band GSM/GPRS/EDGE
Tri-band UMTS
5 megapixel camera with HD video recording, flash, and image stabilization
4GB of built in storage, 768MB of RAM
2.8-inch VGA 640 x 480 capacitive screen
WiFi b,g,n on 2.4GHz and 5GHz frequencies
3G mobile hotspot!
MicroUSB port
Bluetooth
NFC
Magnetometer
Accelerometer
Proximity sensor
10.5mm thin
Launches with BlackBerry OS 6.1
Well, what do you guys think? Is this your dream BlackBerry or what?