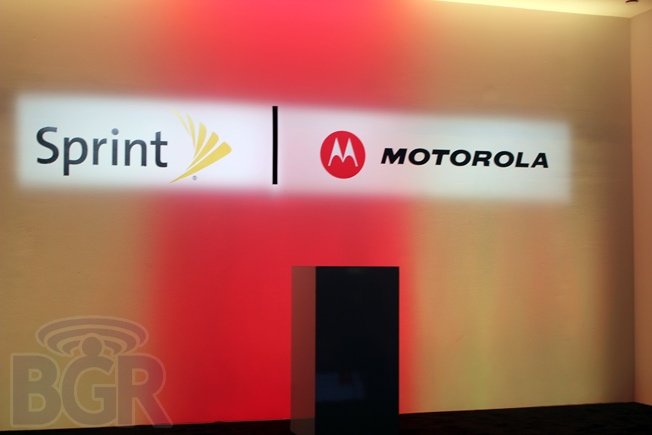 We're here live and in living color at Sprint and Motorola's press event in New York City where Sprint CEO Dan Hesse and Motorola CEO Sanjay Jha will take the stage and presumably reveal what's next from the two companies. Could there be some Android handsets introduced? Well, if you know Motorola, that's probably a lock. The event is about to get under way, and all of our live coverage is after the break!
12:49PM:That's it! We're done, demo time. Make sure to check out hands on for both products!
12:49PM:Over 10 Motorola devices by end of 2011
12:49PM:Showing a slide of all the Motorola portfolio now including the Clutch, i412, Theory, Titanium, XPRT, XOOM Wi-Fi, etc
12:48PM:Sleek and stylish smartphone packed with features, media consumption in mind. 4.1-inch touch screen display, great mobile internet experience.
12:48PM:Some of the other products: Motorola Triumph for Virgin Mobile. Moving from a traditional PAYG service to introducing smartphone handsets, 3rd Android, 1st Motorola. Best device in the prepaid market. Bringing this another example of multi-brand strategy.
12:47PM:Photon was designed for speed and versatility for consumers. We delivered this device for all users and we're very excited, very excited.
12:46PM:When Motorola Photon 4G is connected to an accessory dock, a full PC-like Firefox browser launches automatically, and you can also edit and open Microsoft Office documents.
12:46PM:Last but not least, webtop.
12:45PM:Motorola is leveraging the 3LM technology
12:45PM:The business suite includes on device and on SD card encryption, complex password management, remote wipe, etc.
12:44PM:For consumers this addresses their productivity needs, editing documents, setting up meetings, printing, etc.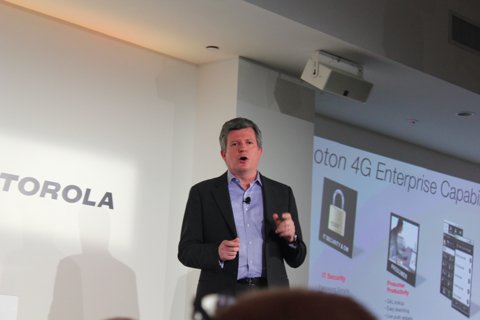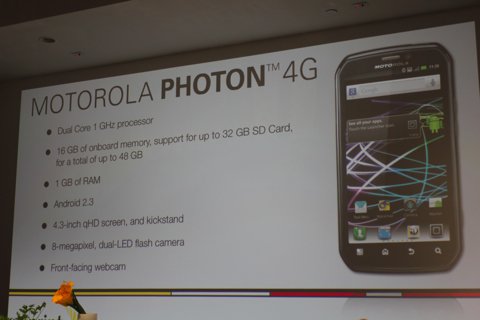 12:44PM:2/3 of consumers want to choose their smartphone themselves and get the IT managers approval for work in the enterprise. To support this need we developed a leading enterprise capability — a ready for business suit available on Photon 4G.
12:44PM:HD camcorder, 1080p video capture and 16GB of storage.
12:43PM:Fast data delivery, most powerful smartphones like the Photon can leverage 4G and get an instant response that consumers expect.
12:43PM:Very excited to introduce the Photon 4G, this is all about speed and power. Why? Consumers want large screen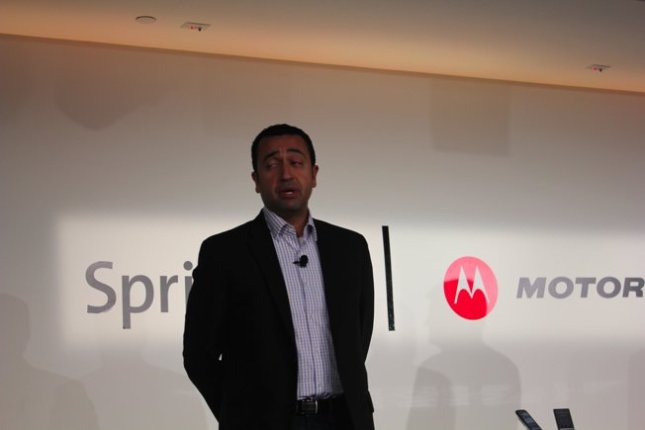 12:42PM:Powerful NVIDIA Tegra 2, Sprint ID
12:42PM:We see all this the same way as Motorola, that's why this relationship is so important. What make Photon so important is that no other device has these features and capabilities in one device. We have this amazing 4G network, and leveraging Motorola software – enterprise security, international device.
12:41PM:The relationship is very important for enterprise base.
12:41PM:Motorola and Sprint want to differentiate in this space. Today's announcement will build on the momentum has they add Motorola to Sprint's Androidn lineup.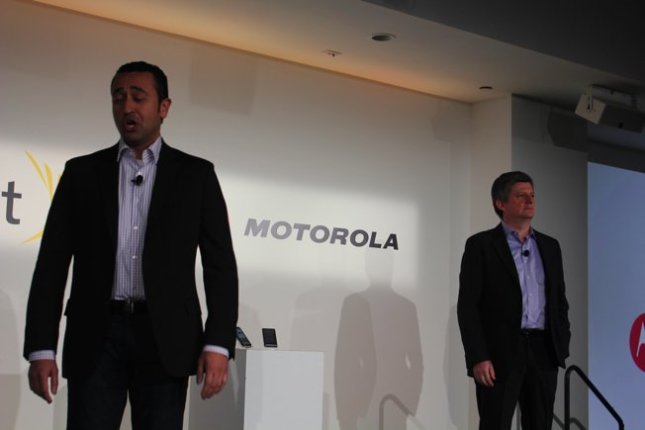 12:39PM:We're watching a demo video, looks like a brand new version of BLUR is on the device. It looks pretty awesome! Product chief from Sprint Fared Adib and Alain Mutricy, senior vice president of Motorola, are on stage now.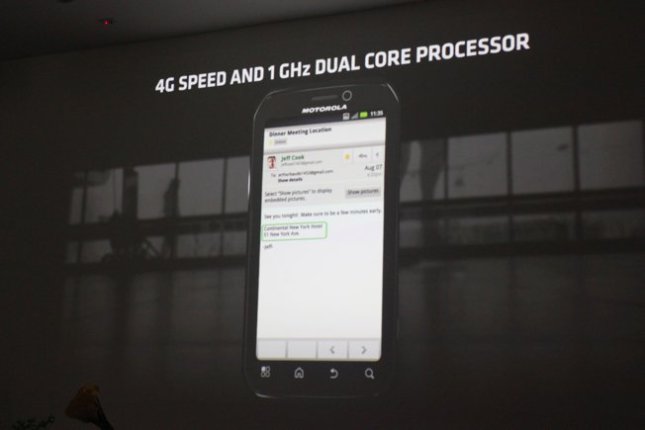 12:37PM:Motorola has the right device for you. "With that, let's have a look at some of the features of Photon 4G."
12:36PM:He's discussing recent PTT devices. Today Motorola and Sprint are delivering innovative devices for all of Sprint's customers. Consumers, small business owners, and enterprise customers.
12:35PM:Motorola is thrilled to be working with Sprint. "We're showing the breadth of this partnership."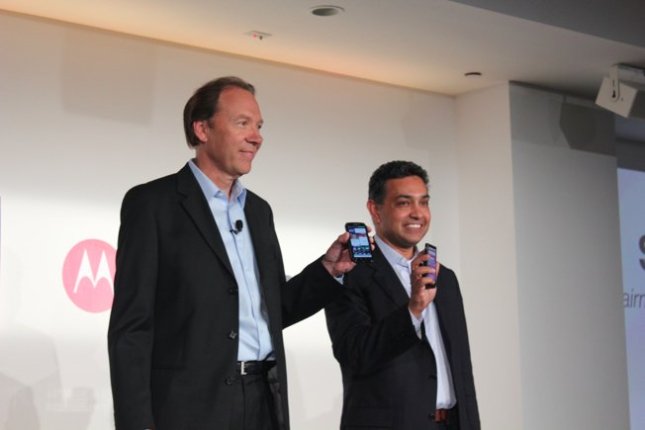 12:35PM:Lots of laughs at "are you done" as we snap photos. One coming in just a second.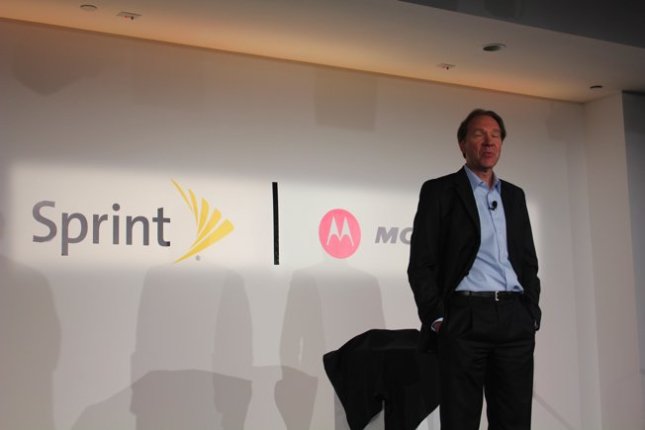 12:33PM:Sprint will continue to collaborate and work on PTT devices.
12:33PM:The Triumph is also the first to come with Virgin Mobile Live social-network installed. Both phones will be available this summer.
12:32PM:The Motorola Triumph is the first Motorola Android device for Virgin. It has a 4-inch touchscreen, two cameras, HDMI-output and more.
12:32PM:It runs Android 2.3 Gingerbread
12:31PM:Today Sprint is announcing two new Motorola devices, the Photon 4G ( the first international 4G device and dual-core Tegra 2 phone).
12:30PM:Hesse is on stage!
12:29PM:The presentation will begin in 1 minute. We're being told to silence our phones.
12:26PM:The event is beginning in 5 minutes!
12:25PM:As you can see in the earlier picture, there's a shrouded podium on the stage. We assume there will be some devices being announced.
12:22PM:ok we cheated and grabbed a water
12:19PM:The food looks good, but we don't want to risk losing our seat for a bowl of soup.
12:16PM:We're seated folks! Looks like the event will kick off around 12:30 p.m. People are munching on some food right now before the event.